Most stories told by Americans about the Vietnam War conclude with the fall of Saigon, 40 years ago today. This one keeps going.
Bob Shirley was 23 when he snapped a few shots of children in Chon Thanh, Vietnam, in 1969, and then put his camera away. "I put the pictures in a box and forgot about them," Shirley, a former US Army medic, told the New York Times. "They would have stayed in the box and if I was institutionalized or died suddenly, they probably would have ended up in the local rubbish bin."
But his pictures were rescued from their box by a stranger and fellow American named Larry Johns, who lost his brother in the Vietnam War and recently started a project to collect anecdotes and photos from veterans who had been stationed at the same base—like Shirley.
Shirley sent Johns his pictures, and Johns—struck by the images of the children—contacted Reed Young, a New York-based photographer to help find and photograph Shirley's original subjects. "These pictures just haunted me, so beautiful and expressive," Johns said. "I got obsessed with them, and what happened to them."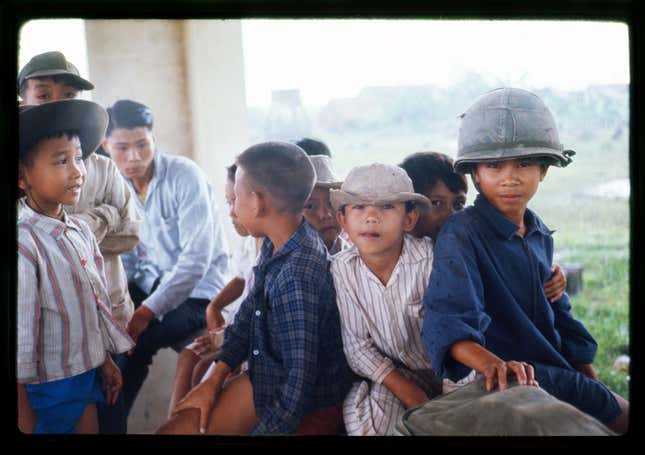 It took two years of searching and travel in Vietnam to find out. By distributing posters of Bob Shirley's photos around the village of Chon Thanh, near the site of the former US military base, Johns and Young eventually were able to find and photograph 16 of the children, now adults with children and farms of their own, as well as other people Shirley photographed.
Shot in December 2014, these new portraits provide striking insight into the lives of Vietnamese children who survived the conflict. The captions reveal what they remember of that time, and of the young US soldiers based nearby.
Thành, Thanh, Minh, and Son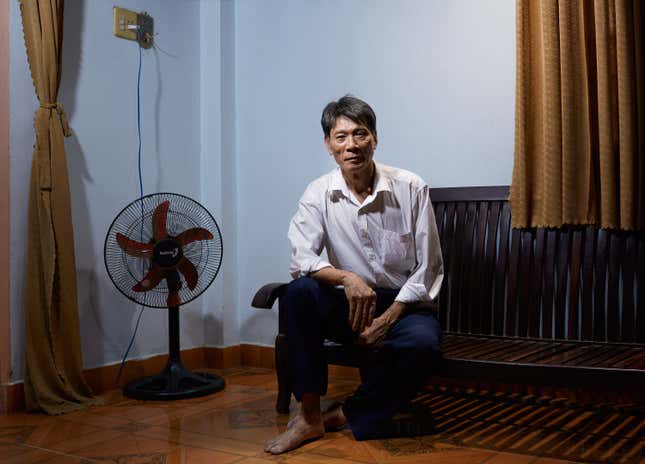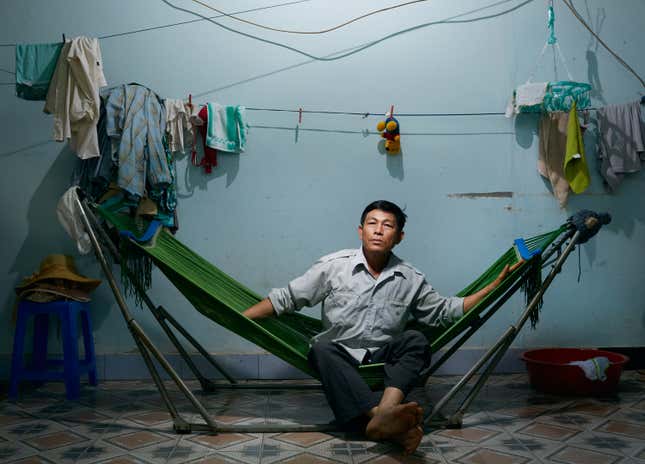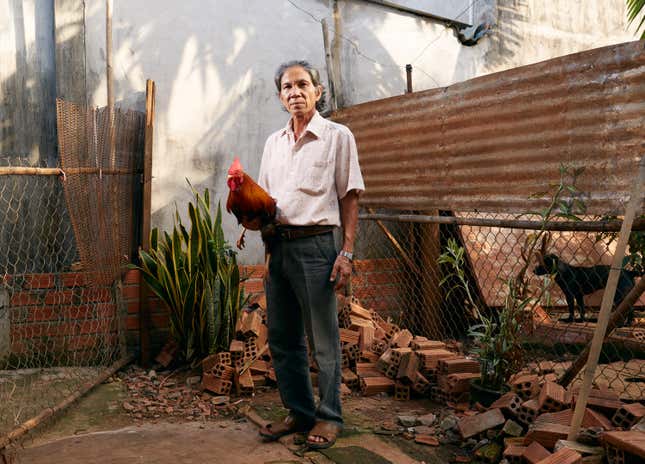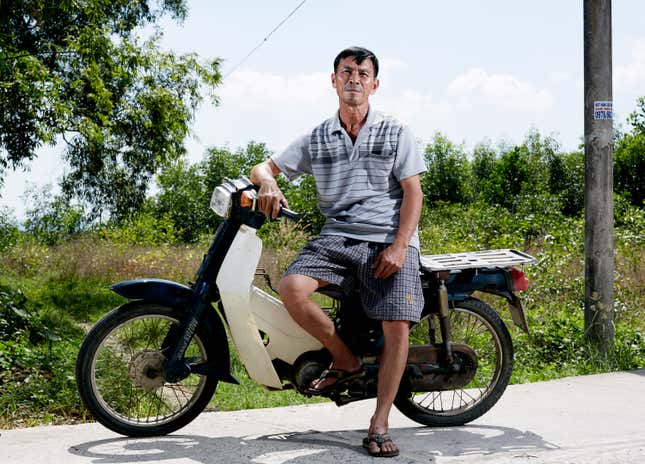 Lâm and Rod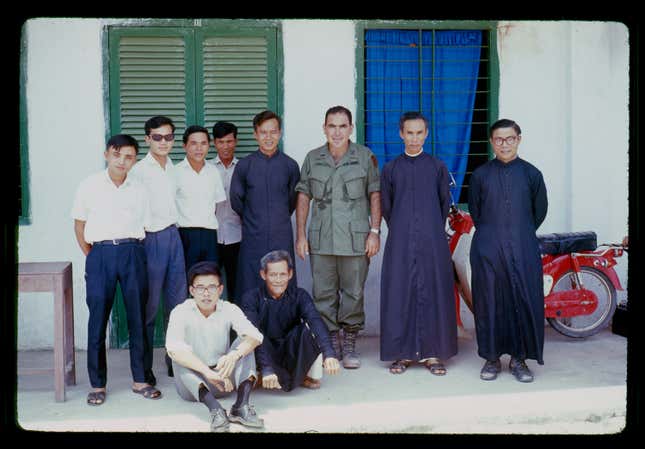 "At the time the original photos were taken, Lâm was teaching literature while pursuing priesthood alongside him," writes Reed on his blog.
"One morning Father Hieu (second right), who has since died, hosted an American soldier named Rod for lunch in hopes of getting some antibiotics for the local people. When Rod and Lam were reunited 45 years later they embraced; it was the most emotional moment of his return to Vietnam."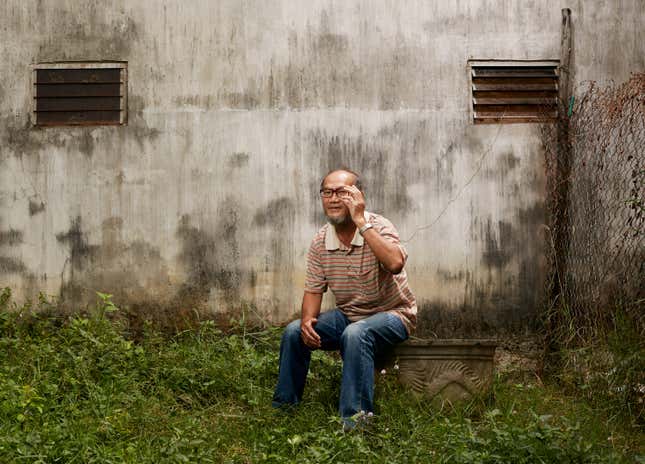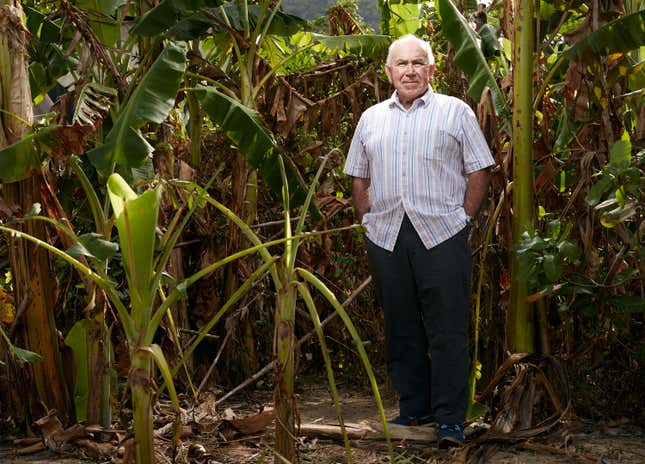 Thành and Cường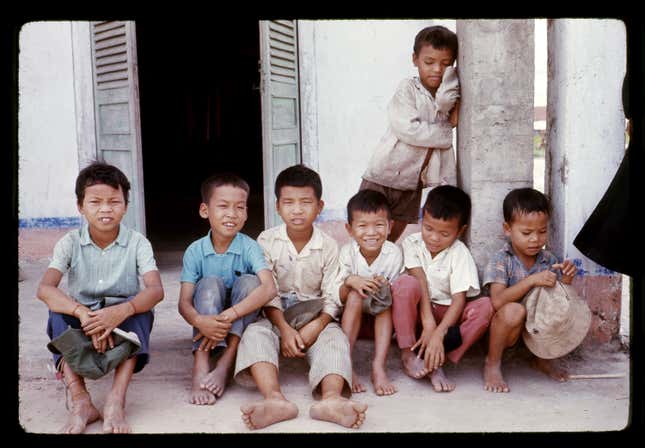 "Thành and Cường's father was originally from North Vietnam, but in 1954, he and his sisters decided to move to the South in hopes of escaping poverty," writes Reed.
"They were warned against moving by the government in the North, who told them they would surely starve, but decided to take the chance anyway. When the family arrived in South Vietnam they were relieved to learn this was not true."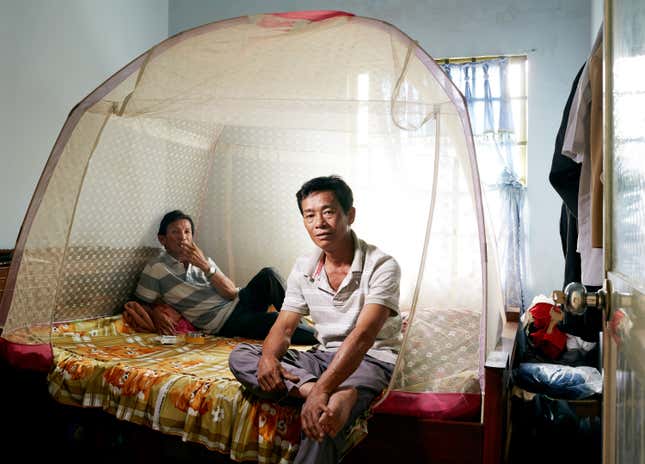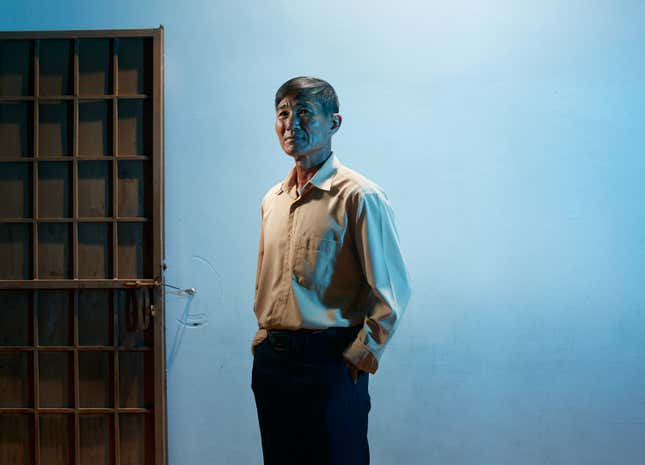 Sa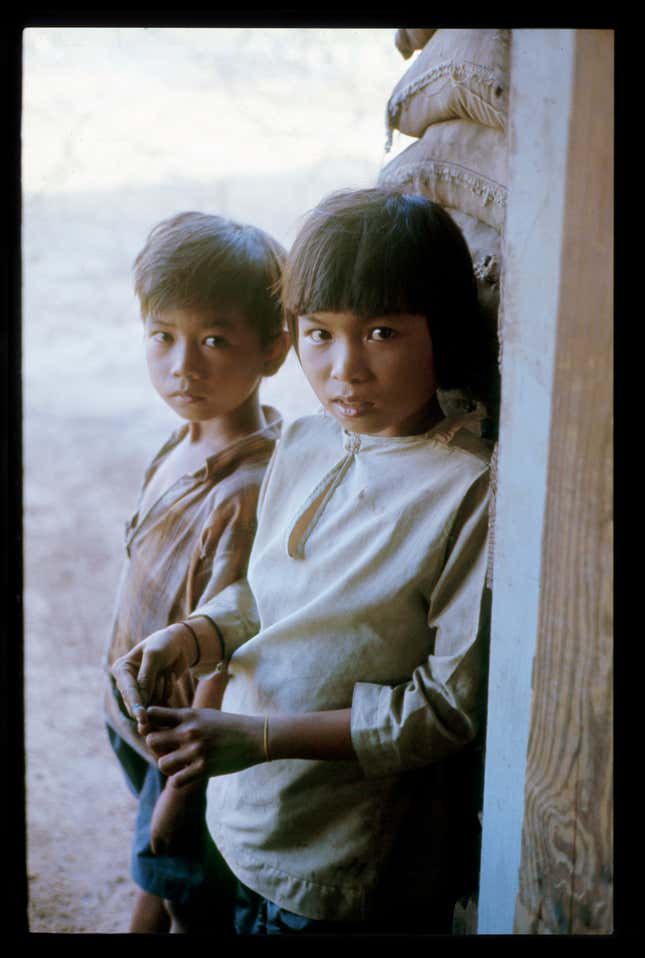 "When Sa was 10 years old her mother was bitten by a snake and taken by helicopter to a hospital by US troops," writes Reed.
"Sa's sister and the snake, which was taken in for testing, accompanied her mother on the 300 km trip. Sa, her 7 other siblings and their father waited for 3 months without hearing a word or knowing where they were before they finally returned in good health."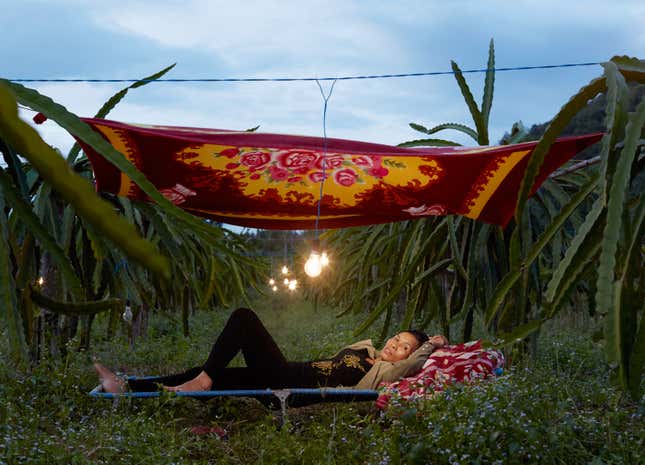 Tuàn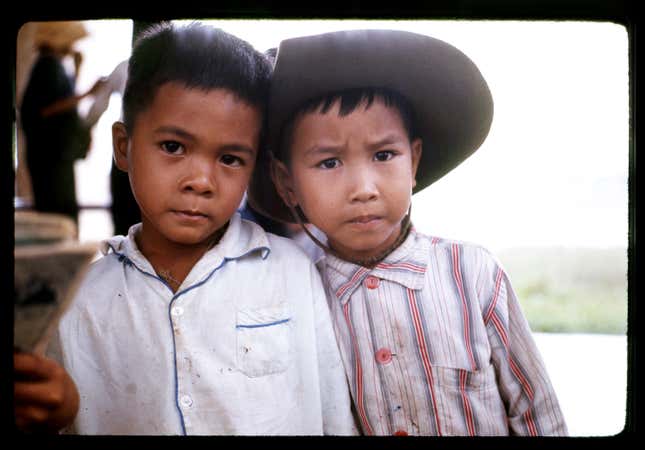 "As the North Vietnamese Army closed in on the village of Chơn Thành, Tuàn's family was forced to evacuate," writes Reed. "On their way out of town they stopped at a local school.
While everyone was inside the school the North Vietnamese Army arrived and fired at them with a 105 mm M2A1 howitzer. While nobody was killed, his mother was left badly injured with metal fragments from the blast in her leg."