If you watched the frenetic methamphetamine-fueled US cable drama Breaking Bad, the chicken joint known as Los Pollos Hermanos will ring a bell.
The fast food chain, run by the charismatic villain Gustavo "Gus" Fring, didn't just make delicious fried chicken; it also provided the perfect front for a giant, international meth distribution network.
And now, according to Breaking Bad creator Vince Gilligan, Los Pollos Hermanos may actually become a real thing. During an AMA on Reddit, a fan asked if Gilligan had ever thought of opening a Los Pollos Hermanos. Apparently, the idea is actually being explored.
Breaking Bad superfans had no shortage of ideas for what the restaurant should look like IRL: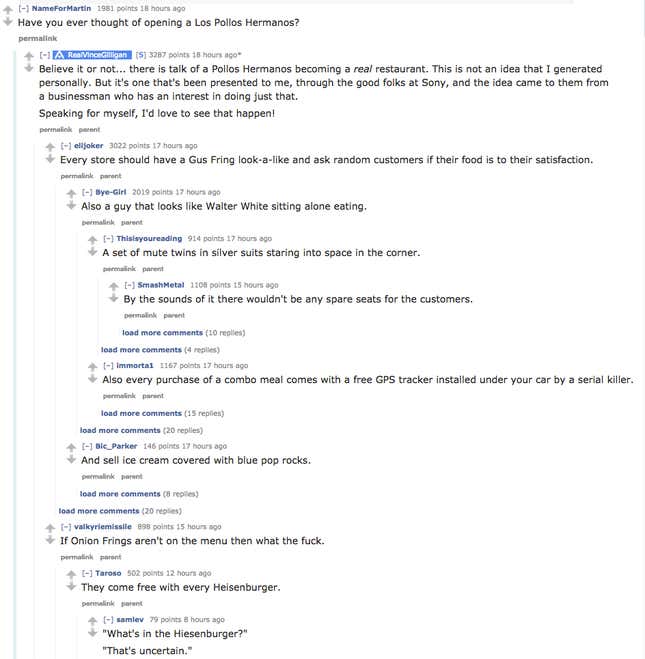 Can't wait for this mythical restaurant franchise to materialize? You can already procure yourself a Los Pollos t-shirt, apron or drinking glass.