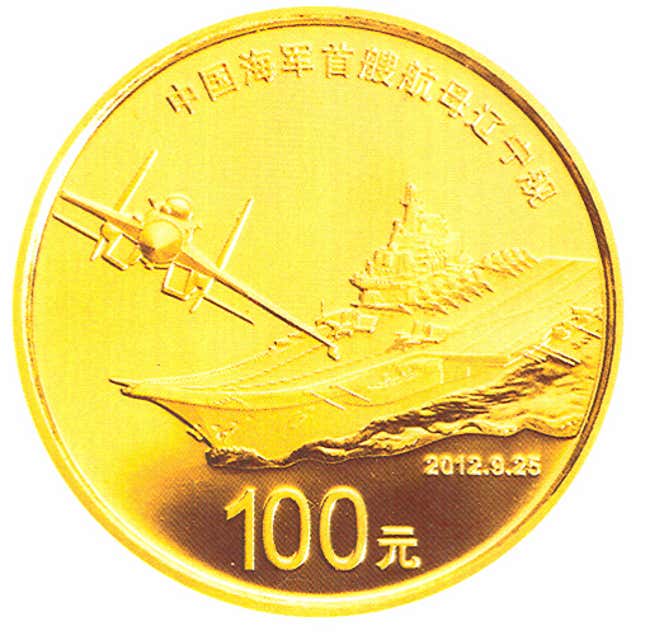 When the People's Bank of China issues commemorative coins, they tend to be fairly staid, featuring images of ancient bronze pots or commemorating the 60th anniversary of rural credit cooperatives. But new coins just issued by the PBOC reflect a country ready to exult in its growing military prowess, and feature images of the country's first aircraft carrier, the Liaoning.
The carrier, which was begun by the USSR in 1985 but never completed, and was later stripped to its hull, has been called a waste of money by military experts from outside the country. But no matter: as a prelude to future aircraft carriers and an expression of China's growing potency in the South China Sea, it has tremendous symbolic value. Hence the coins.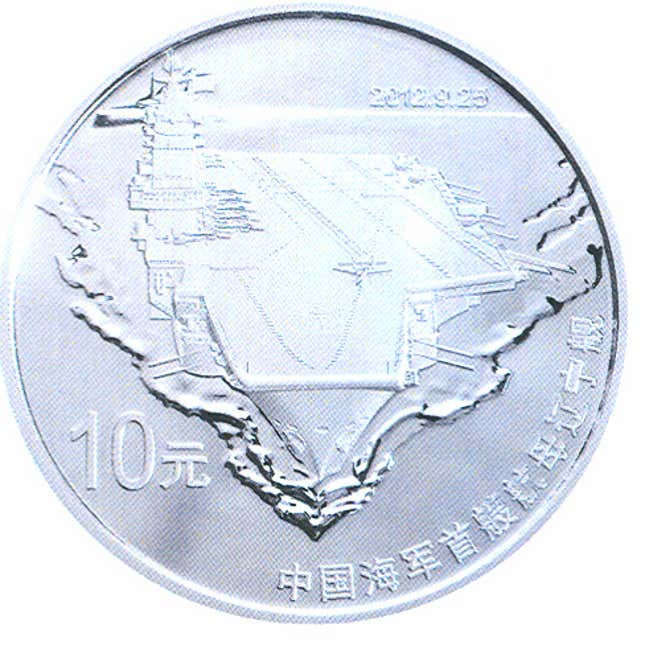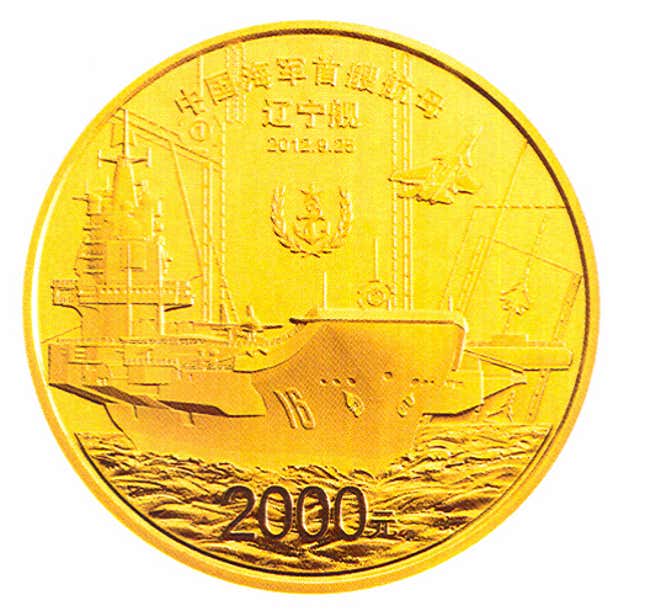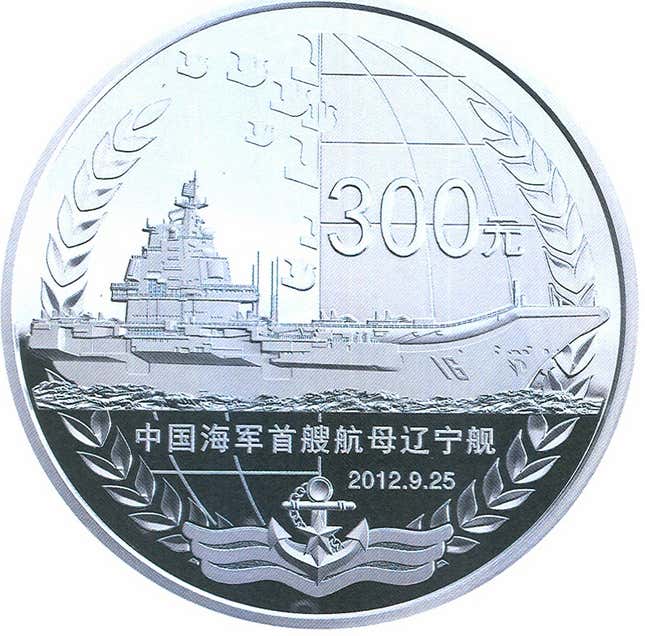 In marked contrast, the most recent symbol to be added to EU currency starting this year is an image of Europa, the tragic princess from Greek mythology who was abducted and raped by Zeus.