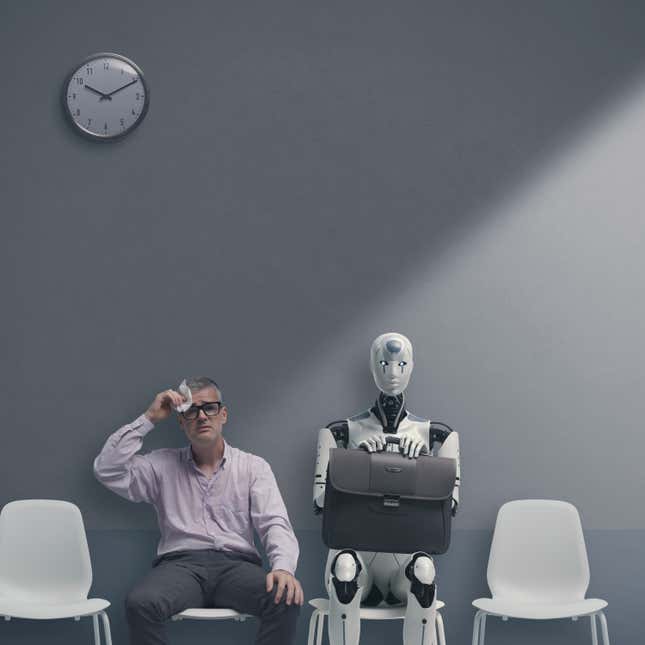 In the face of formidable challenges such as digital transformation, the virtualization of the value chain, and the rise of remote work, navigating the intricacies of effective business leadership requires a unique blend of adaptability, empathy, and visionary decision-making to achieve resilience. These trends have significant implications for organizations and their leaders, who must adapt to new ways of working.

Change stalled? How to unite different teams around a goal
Survival requires a shift in leadership mindset and approaches to ensure successful navigation. To build resilience in the face of these evolving workforce dynamics, here are four key strategies leaders can focus on.
Focus on scenarios, not predictions
Instead of solely relying on predictions, it is more effective for leaders to focus on scenarios and develop plans that account for multiple contingencies. By investing in models that allow for various options and contingencies, leaders can continually adapt their organizations and make progress regardless of future uncertainties.
For example, in response to evolving markets, businesses must act swiftly to support critical initiatives and functions. Hiring freezes and layoffs have caught managers off guard, leading many to rely on independent workers to fill skill gaps and adopt this model as a workforce strategy. One scenario is that this motion deepens, driven by deteriorating economic conditions. Another scenario is hiring appetite resumes with brighter news, but talent acquisition can't scale back up to the demand. And so on.
In a broader sense, effective leadership across these scenarios involves letting go of traditional notions of talent "ownership" and embracing an "on-demand" mindset. Agile businesses no longer prioritize "talent acquisition" because the concept of ownership hampers agility. Instead, imagine a shift to "talent access;" on-demand talent from around the world is now accessible. In any scenario, flexibility is the key to resilience.
Make the leap to exploration
Every aspect of the organization, from operations to marketing and sales, must be reinvented. This transformation is not a one-time event but an ongoing process that requires leaders willing to explore, prototype, and adopt new approaches quickly. It also necessitates an agile and highly skilled workforce.
Change management pioneer Ralph Coverdale studied this process and noticed how much time companies and people waste going through reactive phases like shock, rejection, and anger when faced with disruptive developments. (Consider, for instance, Blockbuster's delayed reaction to the launch of movies by mail from Netflix.) Coverdale developed a simple but profound insight for leaders: When facing disruption, business leaders need to make the leap from shock to exploration. Start a deep dive to understand the forces at play. Embark on experiments. It's how many leaders get out of their own way when faced with the requirement to embrace change. Don't get stuck on the emotional roller coaster of change management when time is of the essence.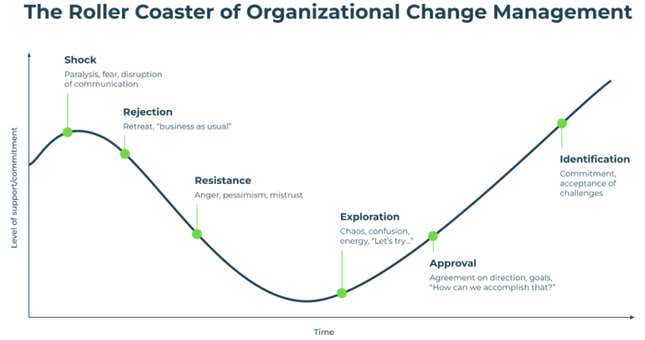 To navigate this evolving landscape, a dynamic mindset is essential. According to a Deloitte study on global human capital trends, the majority of business and HR leaders (59%) anticipate the need to think more innovatively and reimagine their businesses in the next two to four years. To succeed, companies must reimagine the traditional way of doing business and create a framework that seamlessly supports all employees and stakeholders.

Challenge the status quo when it comes to 'how we get work done'
The status quo of building a workforce is defined by the act of adding full-time employees. Over the last century, many factors have coded this into our business psyche: acquire, retain, repeat. But that's not necessarily an accurate representation of how a company develops the ability to consistently deliver "the work."
This thinking has led to skills gaps and talent shortfalls that keep companies from launching, marketing, and supporting products and improvements that keep them competitive. It's time to challenge all of that, going back to the first principles of what it means to deliver the work.
Overcoming the skills gap to drive digital transformation and virtualize the value chain requires embracing flexible talent platforms that provide access to on-demand expertise. Leaders can restructure their workforce to be flexible and scalable, tailored to specific business goals and challenges as they arise. But to do so, they must be willing to challenge their codified tendencies driven by "talent acquisition" as a one-size-fits-all solution.
Supporting the transformation
In an evolved work environment characterized by increased virtual interactions and a hybrid blend of employee engagement, businesses must be purposeful, communicative, and prioritize people to ensure everyone feels valued and part of a unified culture. Human-to-human connection remains essential, and trust becomes even more crucial. It is vital for businesses to take a proactive approach to foster a sense of connection, value, and trust among their workforce. Listening to employee input through various channels, measuring engagement, and fostering a culture of continuous improvement are vital to aligning teams with the mission of the organization.
Those who are resilient win, not necessarily the giants
With the recent unexpected acceleration of transformation bringing about rapid changes at an unprecedented pace, what was once envisioned as a distant possibility is now a reality. And the leaders and companies that adopt real resilient strategies like the ones above will be in a better position to succeed.
McKinsey traced the paths of various publicly traded companies throughout the major economic downturn of 2008 and found that about 10% fared better than the rest. Their most common attribute was optionality, building flexibility throughout the value chain. They leveraged flexible solutions such as cloud computing, leasing over purchase, and pay-for-performance marketing to lower risks and increase agility. The other thing they had in common was that these companies acted swiftly and boldly to adopt real resilience strategies. 
Although we don't know exactly what comes next, we have witnessed the emergence of a hyper-networked and flexible workforce that possesses resilience and the ability to navigate adversity and embrace crucial changes. Leaders who adopt an agile mindset can seize this moment to embrace flexible talent models and gain a competitive edge.
---
Tim Sanders leads client strategy at Upwork, where he helps businesses implement better ways of working. With more than 25 years of experience working with companies on innovation and change management, he has served on the advisory boards for several startups, including Goodreads. He is the author of five books, including the New York Times bestseller Love is the Killer App: How to Win Business and Influence Friends.