Facebook is big. It is also boring, past its prime, and will soon be overtaken by nimbler, sexier, younger social media networks, if you believe the many blog posts, news reports, and anecdotes forecasting its death. There may even be a grain of truth to the early obituaries, if American teenagers were representative of the entire world (they're not).
Fortunately, there are other sources of information. One much-anticipated source is the annual media habits report (pdf) from Ofcom, the UK's communications regulator. Its latest study into adults' media use in the UK, a hefty 200-page tome, contains many gems. Particularly striking is the section on social media use.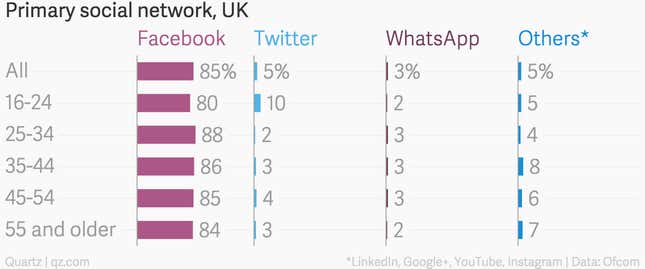 Facebook is the dominant social network across age groups, demographics, and gender, far outranking every other social network put together. Some, such as Google+, YouTube, Instagram, and LinkedIn, don't even appear across all demographics.
Moreover, Facebook is often the only social network people use. People who use Facebook and nothing else outnumber those who use any other network as part of their mix of social media.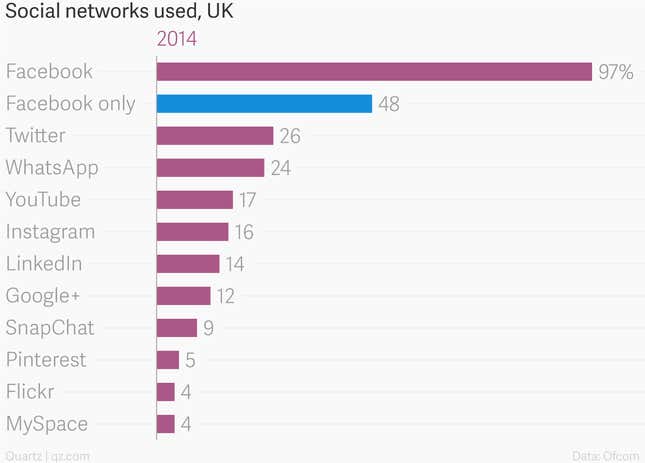 The numbers above are based on people with social media profiles, though it's pretty representative of younger users in general.