The big corporate news this morning is that US telecom behemoth Verizon has swooped in to buy the internet company AOL for $4.4 billion. Although rumors about this deal were in the air back in January, it still comes as something of a surprise. The immediate takeaway is that this deal creates a potential competitor for Google and Facebook in the online advertising market, and particularly in video. But other well-known figures will be affected too.
Marissa Mayer
Some prominent analysts and investors on Wall Street have been pushing Yahoo to combine its business with AOL for years. Most recently, the idea has been championed by activist investment firm Starboard Value, which owns stakes in both companies and argued that a tie up could lead to $1 billion in cost savings.
But Yahoo CEO Marissa Mayer was never really interested.  Re/Code's Kara Swisher reported last year that she found a deal with AOL "small, unexciting, uninspiring and backward-looking." Now Mayer will no longer have to worry about that. She has arguably dodged a bullet, and can proceed with the turnaround of Yahoo—itself, like AOL, a company that has struggled to define itself since its heyday in the 1990s—and possibly pursue other merger partners or acquisition targets.
Shingy
David Shing, or "Shingy," is AOL's "digital prophet", a widely ridiculed figure who some think epitomizes the problems with modern corporate America.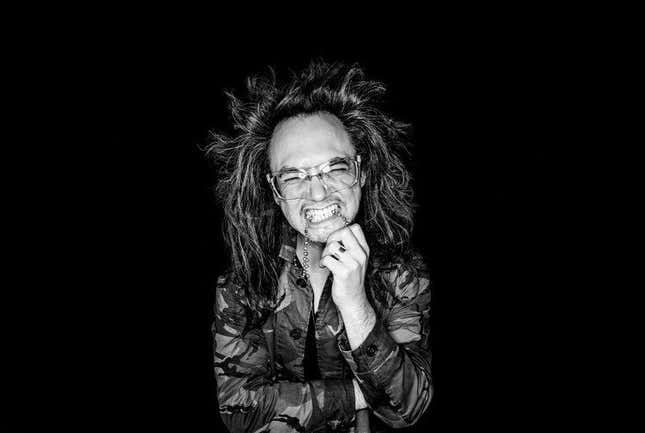 AOL has been paying Shingy a six-figure salary to do things like watch "the future take shape across the vast online landscape," according to this telling New Yorker profile from last year. "Wanted to show you a little brain fart I had on the plane," Shingy was quoted as saying in that piece, referring to a cartoon he had drawn of a "bear wearing zebra-print pants and a shirt covered in ones and zeros."
One source close to the transaction tells Quartz that Shingy's role will remain in place after the takeover is completed, which is expected to be later this summer. But how long the bean counters at Verizon keep him on remains to be seen.
You
If you live outside the US, this doesn't mean much for you, although the fact that America's biggest wireless operator wants to be a force in digital content and ad tech is symbolic of the way things might be moving in the industry more generally (paywall). For US consumers and Verizon customers, things probably won't change that much either. The real impact of Verizon buying AOL will be felt in the online ad market. So for anyone worried about Google and Facebook's dominance in that arena, it is probably good news.
More coverage of the Verizon-AOL deal