There are drones that can follow their owners around, or hover on paths plotted out by a human, but for the most part, unmanned aerial vehicles (UAVs) still tend to require someone, somewhere to fly them. And those human operators are prone to errors. One company is looking to make drones that are truly unmanned.
XactSense, which launched publicly at last week's TechCrunch Disrupt conference in New York, is building drones that use LIDAR—a laser radar system, which Google is using in its self-driving cars—to see their surroundings and react to them in real time. Peter Haas, XactSense's chief operating officer, tells Quartz that in the next year, the company hopes to have a built a drone system that doesn't require a human pilot, and in the future, those drones may be able to deliver your groceries.
For now, Haas said XactSense is concentrating on building drones that can create "civil-grade" maps for the infrastructure market. XactSense's current clients are inspectors of power lines, cell towers, dams and bridges, who need precise detail on the structural integrity of large objects. The company is working on a creating a drone system that would be capable of inspecting 100 continuous miles of power lines. This work is done today by humans in helicopters: "It's actually a very dangerous job, as you can imagine, flying close to high-tension power lines," Haas said.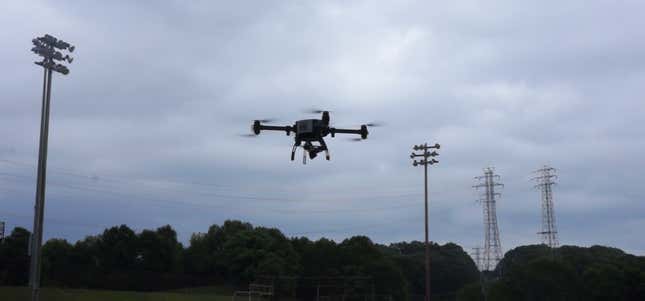 This project requires flying drones much farther than the Federal Aviation Administration's current guideline to keep drones within the line of sight of an operator. But then, there's no operator.
Commercial and consumer drones are still a grey area in US regulations, but Haas said he sees applications for autonomous drones in a range of fields, including the home delivery service industry. Amazon is betting on this, and systems like XactSense's might be able to give its drones eyes that can really see where they're going.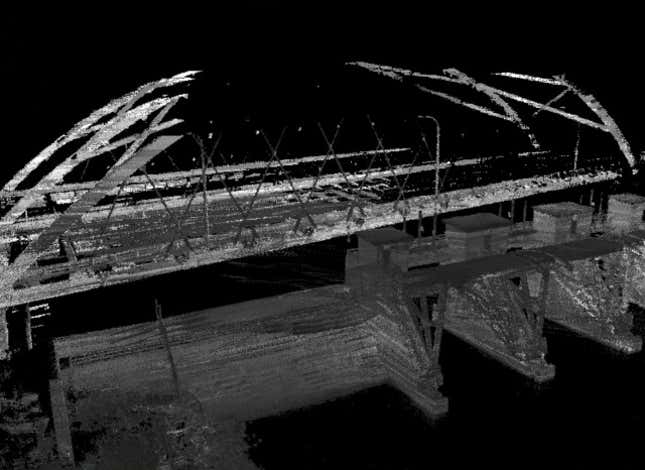 "Long term, we see this technology as being the basis for developing an autonomous flight system integrated within the national airspace," Haas said. In the next few years, Haas envisions larger drones entering the airspace to deliver packages, but those drones will face the challenge of needing to avoid crashing into power lines and trees, the exact sorts of things XactSense is trying to map out right now.
The industry is moving at a rapid pace. "People are always doubtful of what computers can do and see," Haas said. "I myself was very skeptical, in the early 2000s, that cars would ever drive themselves. Then in 2011 I got to take my first ride in the Google car, and I could see everything the car was seeing."
"We're going to see some amazing things in UAV in the next five to ten years," Haas added.