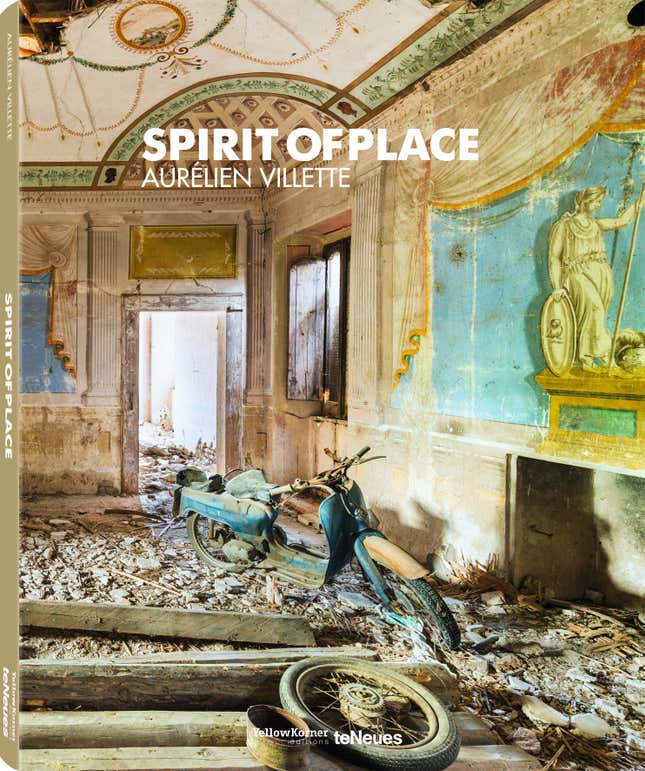 There's something incredibly captivating about abandoned palaces. They embody so many of our quintessential fears: the passing of time, loneliness, the specter of the end, decadence. And yet—or perhaps because of this—we also find them beautiful, quintessentially charming even. French photographer Aurélien Villette knows this well. Villette has spent years traveling the world in search of dilapidated buildings, from theaters to mansions to chapels. The striking color photographs of his finds capture the majesty of their emptiness, as well as the irreversible nature of their abandonment.
Villette's book Spirit of Place, published by teNeues, collects some of his most evocative photographs. Interestingly, no written information is given about where these structures are located, which makes them exist both nowhere, and everywhere. The unwanted objects left behind by a conspicuously absent humanity—a dusty typewriter, a neglected library, a rusty washing machine—offer hints as to their location, as do the frescos and decor. But ultimately, curious viewers must make their own best guesses.
The collection is a fascinating journey beyond space and time, a celebration of architecture as an expression of grandeur and, at the same time, of impermanence.