Few people predicted that Japan would become a meaningful source of economic growth this year. (Although some particularly astute economic observers seem to have done just that.😝)
Sure, Japan has shuffled through decades of sluggish growth. But it's still the third-largest economy in the world. And that means even if Japan can shift out of neutral into even a low economic gear—which it seems to be doing—the country can be a meaningful contributor.
That's especially helpful at the moment, when the fastest-growing large economy, China, seems to be downshifting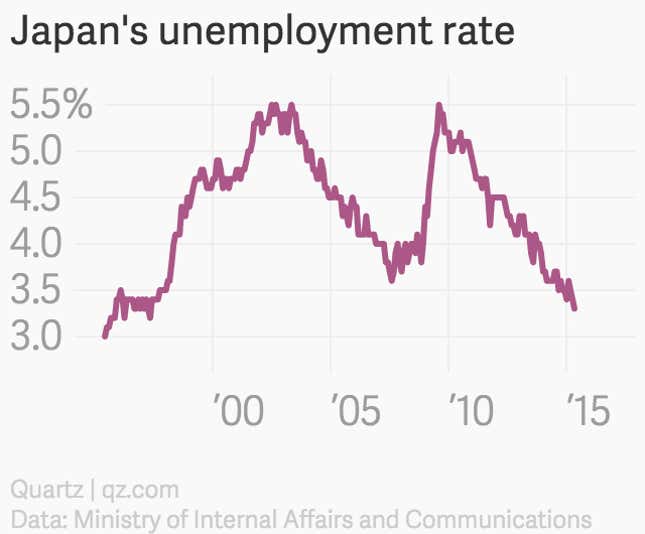 And Japan's economy seems to be gaining momentum. To wit, economic data released today show the job market is continuing to tighten noticeably.
The unemployment rate fell to 3.3% in April, the lowest in 18 years.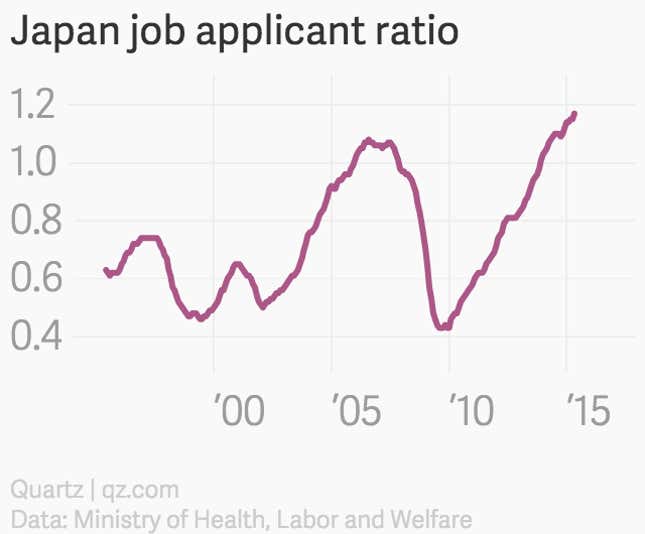 A better gauge of the tightness of labor in the rapidly aging country—the ratio of employment available jobs-to-applicants—also showed that jobs are increasingly plentiful. That gauge rose to 1.17, meaning that there were 117 available jobs for every 100 applicants—the highest in 23 years.
The applicant ratio also suggests that the final ingredient to Japan's economic recovery could be finally arriving: Wage growth is desperately needed to fuel Japanese domestic consumption. A separate report released Friday showed household spending contracted 1.3% from the previous year.