Although the media (Quartz included) tend to focus on what wacky inventions companies like Google and Apple are patenting, IBM is still far and away the leader in patents in the US. The US Patent and Trademark Office releases its new patent awards on Tuesdays. After yesterday's awards, IBM has been awarded an average of 152 patents a week—or 21 patents a day—in 2015, whereas Apple has only received about 42 a week, and Google about 64.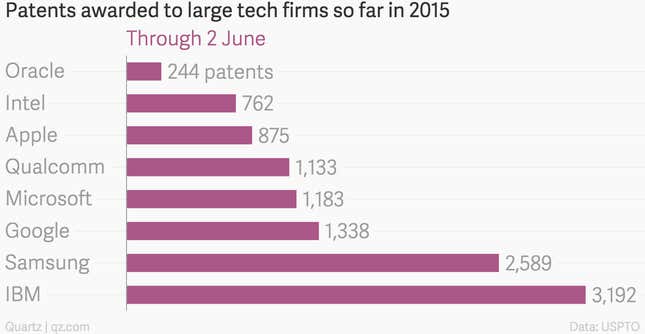 The number of new patents awarded each year continues to rise, even as the Patent Office tries to deal with a massive backlog of applications. IBM accounted for 2% of all patents awarded in 2014.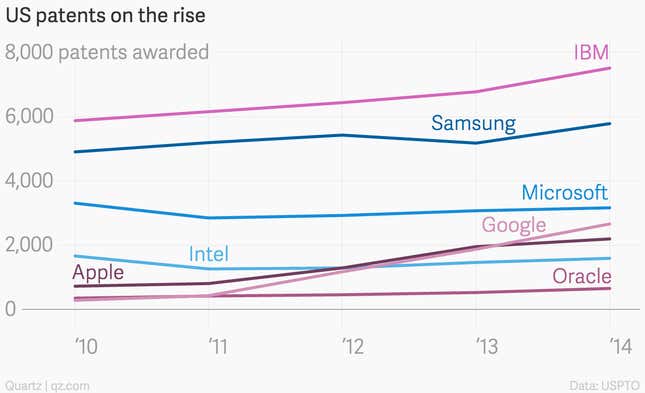 The US Supreme Court is currently grappling with patent trolls—companies that don't invent or manufacture anything, but acquire and hold patents to sue others for infringement. Whether it's fear of patent trolls, another smartphone war, or just more innovation, the court's rulings don't seem to have affected the large tech companies: At their current pace, they'll get about as many patents this year as they did last year.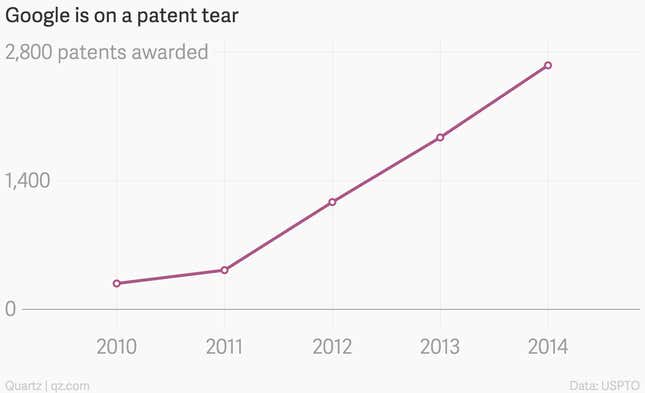 Google, however, is on a roll. If it keeps up its patent rate, it will likely receive over 3,100 patents for the year. Perhaps some of its moon shots will even start to pay off.