If you drive for Uber, Lyft, or another peer-to-peer ridesharing company in the US, you might lack health insurance and a stable salary. But if you're in China, you've got it worse. Drivers for ridesharing companies in China have been attacked twice in the past week.
On May 28, a driver for Didi Zhuanche, one of the high-end services offered by Kuaidi Didi, China's leading ride-hailing firm, found himself surrounded by hundreds of taxi drivers (link in Chinese). According to domestic media reports, the taxi drivers forced him to pull over and broke his vehicle's windows after they discovered he was a Didi driver. Didi Zhuanche "is stealing our business," one taxi driver at the scene told a local Henan broadcaster (video in Chinese). "I used to bring in 300 or 400 yuan in one day. Now I bring in about 100."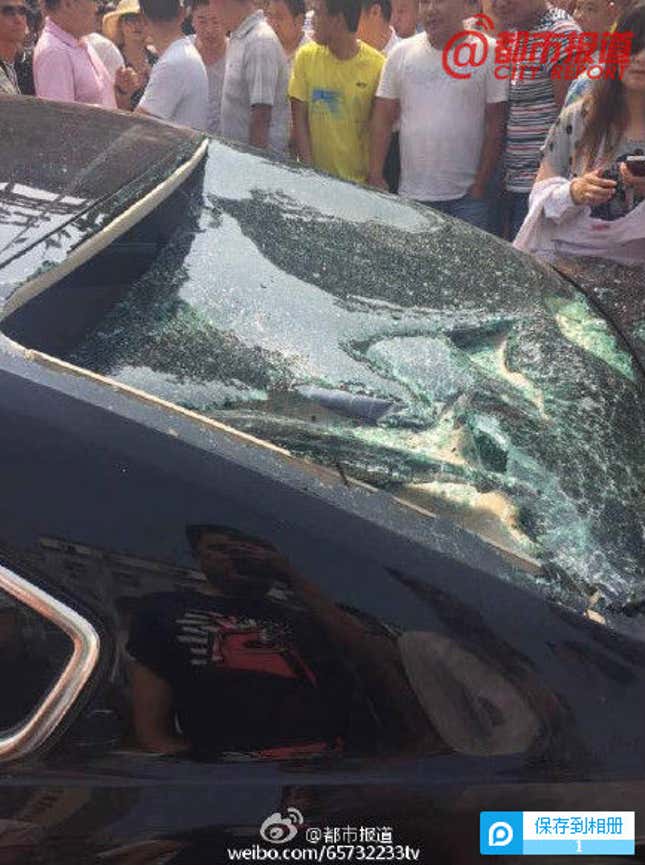 Meanwhile, on Sunday, four passengers blackmailed their Uber driver in Guangzhou, refusing to leave the car until he pay them 20,000 yuan (about US$3,244), lest he risk being reported to the police for driving an illegal cab. Beijing's transport committee described ride-sharing companies like Uber as illegal in January, and Guangzhou authorities raided the companies offices last month.
According to the South China Morning post, after the driver sent out a message in a WeChat group, hundreds of Uber drivers arrived at the scene to help him out.
These incidents are isolated cases, and aren't necessarily representative of the everyday experience of Uber and Didi Kuaidi drivers in China. But they show how China has become a high-stakes battleground for the ridesharing industry.
In addition to Guangzhou, municipal governments in Jinan, Chengdu, and Wuhan have each pressured Uber or Didi cease local operations. The refrain in these is always the same – the companies in question operate illegal, unlicensed cab services.
Yet despite fist-shaking from city authorities, Uber and Didi Kuaidi don't seem to have any intention of shutting down in China. Today, Beijing's municipal ministry of transportation singled out Didi Kuaidi's Zhuanche (which resembles the luxury UberBlack in most US markets) and Kuaiche (which resembles cheaper UberX in most markets) as in violation of the law. Didi Kuaidi responded saying it would "conduct an internal investigation" and "collaborate closely with the government" – in other words, carry on as usual.
Even if the government's comments do nothing to instill fear in Uber and Didi Kuaidi's CEOs, they ought to instill fear in the drivers that depend on them for income. By publicly condemning ridesharing, authorities can indirectly empower the disgruntled cabbies that lose their jobs to Uber and Didi Kuaidi, or opportunistic passengers looking for a buck. App-enabled ridesharing can alleviate safety risks, traffic congestion, and cab shortages. But it is no match for physical assault.