Here's another sign that wage growth is finally coming to the US.
If the very solid jobs numbers from June 5 are any indication, things are getting better in the American job market and paychecks will likely start fattening up. Today's survey data for May 2015 from the NFIB shows that the small businesses it tracks support that view. Having shaken off a rough winter, they reported an increasingly hopeful outlook; The small business optimism index rose slightly in May (to 98.3) after sinking significantly in March (having fallen to 95.2).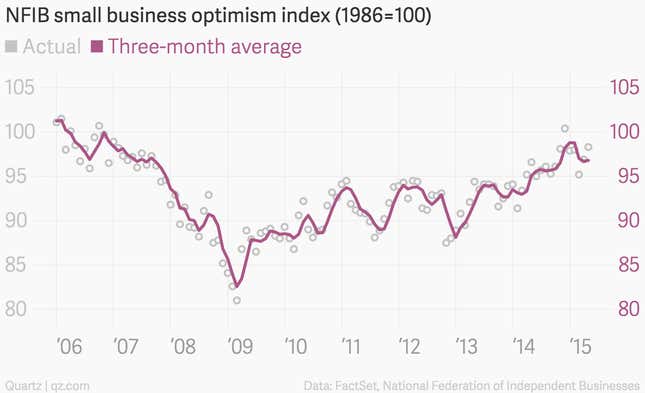 Meanwhile, a greater proportion of small businesses said they are expanding their payrolls.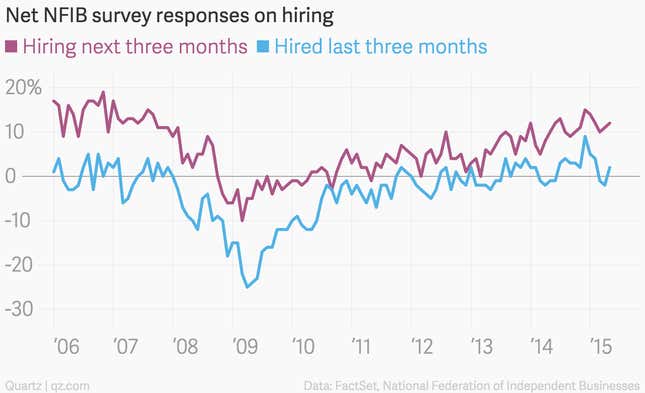 Along with increased hiring, small business said they are raising pay, too.