While east Asian rivals Japan and China spar over territory in the East China Sea, business leaders will be quietly meeting this month to discuss one area of common interest: vending machines.
A vending machine summit (paywall) to be held in Tokyo's Ginza hotel will bring 30 Chinese and Japanese delegates together for the first time to discuss the landscape for automated machine sales of instant noodles, beer, hairy crabs and more, according to the Financial Times.
Japan knows a thing or two about vending machines. In Japan, the dispensers have evolved from selling stamps and postcards in the early 1900s to machines that use facial recognition to make drink recommendations for customers. That Japanese expertise may be a new area for Sino-Japanese cooperation. In contrast to the more than 5 million vending machines across Japan, China is home to an estimated 100,000 vending machines.
Vending machines made their entrance in China only in 1999, set up mostly in public areas. The prevalence of convenience stores and small stands selling drinks and snacks have slowed their expansion. Vending machine operators have also worried about the use of counterfeit money.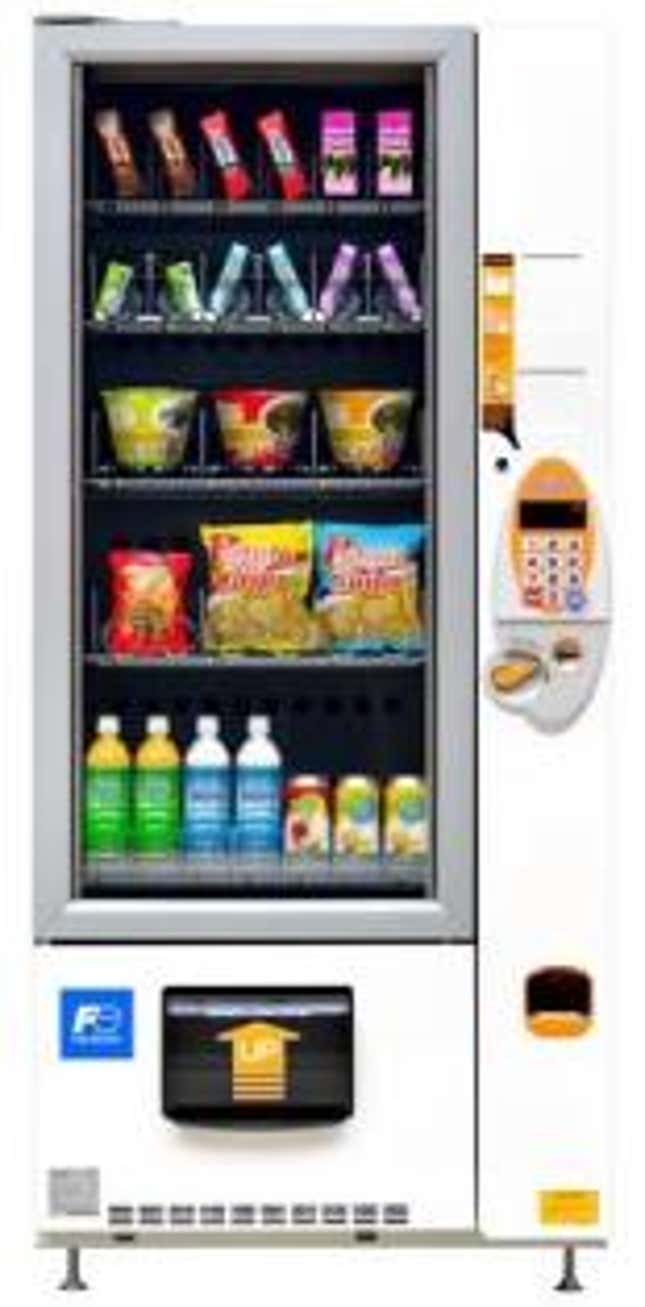 Industry observers expect this to change. Wang Bing, chairman of the Chinese vending machine maker Ubox, says that this next decade will be a "golden period" for the domestic vending machine market as more Chinese demand convenience and the machines grow more sophisticated. Chinese customers can now put in their vending machines orders via the messaging app WeChat.
Japanese companies are hoping to enter the Chinese market as well. Vending machine giant Fuji Electric, which began setting up its machines in China in 2003, has unveiled a new dispenser, the "Twistar," specifically targeted at the Chinese market as well as throughout Southeast Asia. According to Fuji these "unattended stores," are now catching on in Chinese factories, office buildings, and hospitals.