When Google acquired Nest for $3.2 billion last year, the search giant declared its intentions to extend its reach into consumers' homes. But one major challenge at the time was that connected gadgets for the most part operated in silos, unable to communicate with each other.
Google's solution to that is Project Brillo and Weave, an operating system and programming language, respectively, that help connected devices talk to one another, Nest products, and smartphones. The Mountain View, California, company revealed the new technologies at its I/O developer conference last month, but its vision for the smart home became clearer today as Nest showed off refreshed versions of its smart thermostat, carbon monoxide and smoke detector, and security camera.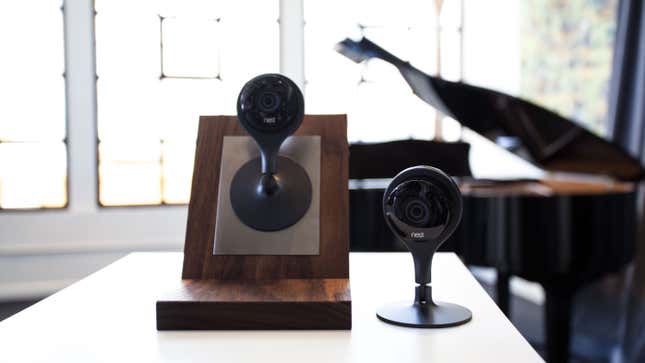 With today's updates, the products theoretically become smarter due to the additional information provided by other connected home devices. For example, the Nest Cam will know to automatically turn on when the Nest Learning Thermostat senses that nobody's home. Further, if Nest Protect detects smoke or carbon monoxide, the thermostat will display an alert and shut off the heating system to prevent the problem from spreading.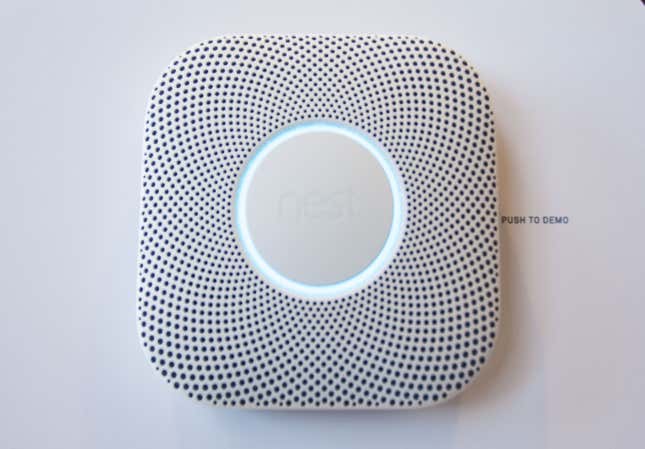 "We knew you needed all these elements to make the thoughtful home come alive—without any programming, without any complexity," said Nest founder Tony Fadell.
Other Google services could also benefit from the more contextually aware smart home. Starting with the upcoming Android M release, the company's intelligent assistant, Google Now, is supposed to better understand context to make the service more useful. This means not just showing Yelp reviews when a restaurant is mentioned, but also giving users the option to make dinner reservations from OpenTable. Following on this theme, it's not hard to imagine Android gleaning insights from users' smart homes to deliver more relevant recommendations to them.