The Federal Reserve's new, softer outlook on the US economy—its conviction that the economy needs more time to strengthen before raising interest rates—comes as another implicit form of stimulus, cheap gas prices, appears to be ending.
May inflation numbers just came down from the Bureau of Labor Statistics, and prices remain fairly stable. Overall inflation stood at zero, while inflation excluding volatile categories like food and energy was 1.7%.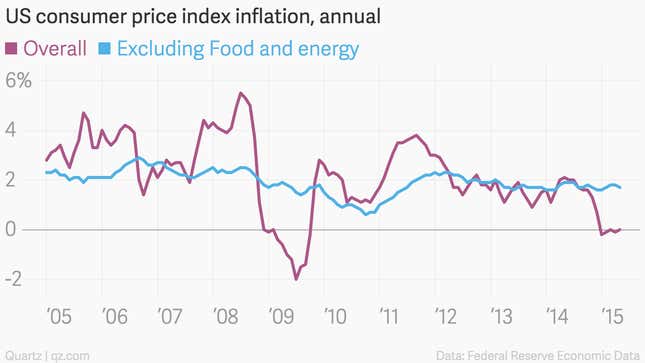 And while gas prices are still far lower than they were a year ago…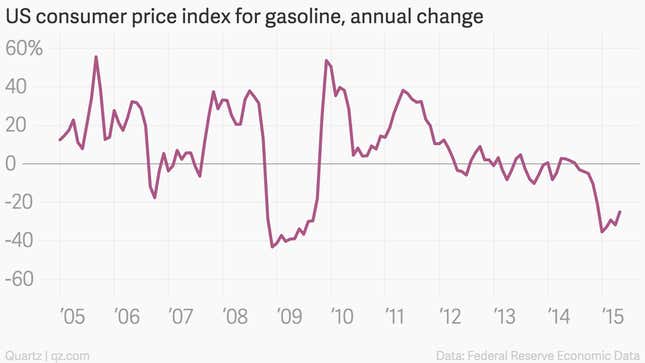 …they are 11% higher than they were last month. They've been creeping higher this year, but May was the biggest month-to-month jump in six years.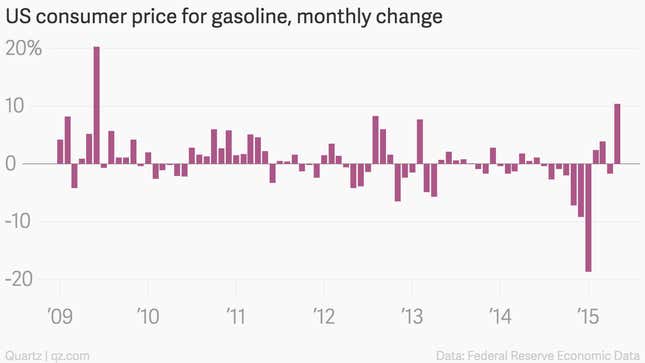 Many economic analysts were expecting Americans to use the money they saved at the gas pump on other forms of spending, like restaurants and clothing, but instead the money has gone towards paying down debt and saving more. And while consumers are more active than they've been these past few months, the economic boost from low gas prices won't likely be what's fueling their spending.