Just like many pizza restaurants have attempted over the years, Amazon may soon be able to deliver to impatient American consumers in 30 minutes or less.
Amazon has quite publicly been working on a plan to deliver packages via drones since late 2013, although, in the US, the Federal Aviation Administration has not been overly receptive to these plans. On June 17, however, an FAA administrator told a congressional hearing that the agency plans to have its regulations for commercial drones in place within a year.
On the same day, Amazon said it would be ready to start drone operations once the FAA establishes those rules.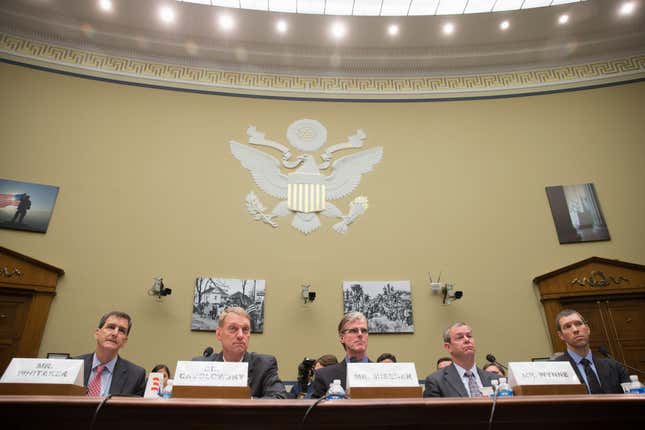 Amazon was not immediately available for comment on its plans for commercial drones. The company has previously said it wants to be able to deliver packages to members of its Prime discount shipping club within 30 minutes of an order. Amazon has also secured patents for drone delivery, including a system for ordering items to be delivered right to a person's location, similar to a military air drop, but for the ketchup you forgot to bring to the cookout. Currently, new Prime members pay $99 per year for unlimited two-day shipping.
The FAA has been working with NASA to figure out how a drone delivery air-traffic control system would work. Like the complex system of controls in place for the thousands of commercial planes overhead at any given time, the FAA needs to codify a set of rules that will ensure drones won't crash into each other, or any other obstacle, as they zip around at under 400 ft.
The FAA administrator at the hearing did not provide information on what the regulations might entail. A representative for the FAA told Quartz:
We're currently evaluating the 4,500+ public comments we received on the proposed rule, and we intend to finish the FAA part of the rulemaking effort by the end of this year so it can go into executive coordination within the government. We expect the final rule to be in place within a year. It's possible the provisions of the final rule could differ from those in the proposed rule in response to the public comments.