Facebook today unveiled a new search feature for its flagship product, facebook.com, that creates new competition for online information providers ranging from search engines to restaurant reviews. Here's a look at how various technology stocks reacted to the announcement, which began at 1 p.m. ET.
Facebook's stock was volatile during the event, falling almost 2%.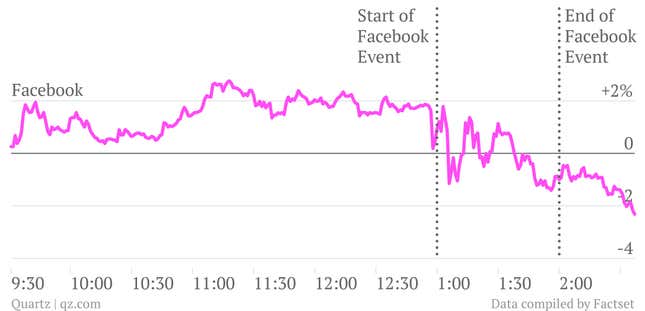 Google rose as Facebook began its press conference but fell back to pre-announcement levels by the end.

Yelp, already down more than 2% before Facebook's event, fell another 4 percentage-points during the announcement. The community-based business review site closed the day down 6.19%.