Nike announced on June 30 that Phil Knight, who co-founded the company with Bill Bowerman just over 50 years ago, will step away from his role as chairman.
Bowerman died in 1999, meaning that once Knight leaves, Nike will for the first time be completely without the men who built it from scratch into the largest and arguably most iconic sportswear brand in the world.
Knight's legacy and his role in making Nike what it is today cannot be overstated. A director at the company since 1968 and its president for decades until 2004, Knight more than anyone drove its business success over the years as it rose from a small distributor of Onitsuka Tiger sneakers—back when it was still called Blue Ribbon Sports—and ascended to the top of the sportswear market in the 1980s.
It did so by appealing to the runners and casual athletes who still make up Nike's core market, and by being one of the earliest American companies to outsource most of its manufacturing to Asia.
As much as a company, Knight built and maintained a brand that is now recognized as one of the most valuable in the world. He reportedly proclaimed once that he wasn't in the shoe business; he was in the entertainment business. That mindset drove the creative marketing that has led Nike to make some of the most memorable slogans and ad campaigns in history.
It often fell to Knight to guide and protect the Nike brand through scandals, such as the revelations in the mid-1990s that many Nike products were made in sweatshops using child labor. It was also Knight, with prodding from Nike consultant Sonny Vaccaro, who recognized the promotional promise of a young Michael Jordan and launched a collaboration that redefined sportswear—Air Jordans.
Today, Nike is practically unrivaled in its dominance, in large part thanks to Phil Knight. Here's a look back at Knight's career and legacy:
1958: Knight graduates from the University of Oregon with a degree in journalism.
1962: Knight graduates from Stanford Business School, where he famously penned a marketing paper that would serve as the blueprint for Nike's manufacturing strategy, titled "Can Japanese Sports Shoes Do to German Sports Shoes What Japanese Cameras Did to German Cameras?"
1964: Knight and Bill Bowerman, a track-and-field coach at the University of Oregon, create Blue Ribbon Sports with just $1,200 in the bank. The company starts out distributing sneakers by the Japanese brand Onitsuka, now Asics.
1971: Blue Ribbon Sports parts ways with Onitsuka and becomes Nike, named for the Greek winged goddess of victory. That same year is when Bill Bowerman makes the first sneaker soles with a "waffle" grip, literally cooking them in a waffle iron.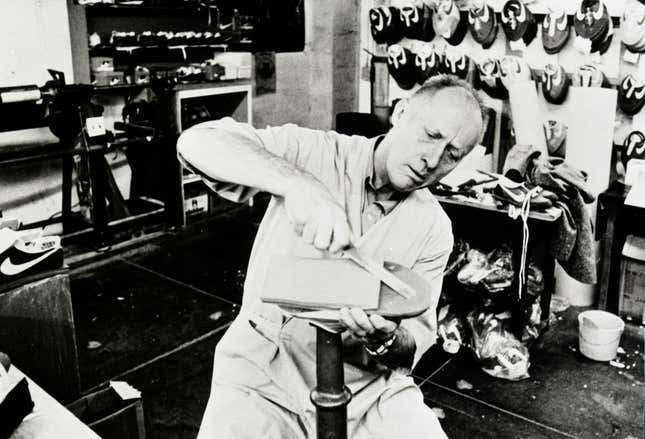 1972: Nike pays $35 for a "swoosh" logo that debuts on the company's Cortez running sneaker, featuring Bowerman's new waffle sole, at the 1972 Olympic trials in Eugene, Oregon.
1979: Nike hires Mark Parker, who went on to work his way up through the ranks of the company, as a footwear designer.
1980: Nike surpasses Adidas in marketshare in the US. It goes public that year.
1984: Nike signs rookie NBA star Michael Jordan after Adidas passes on him (paywall).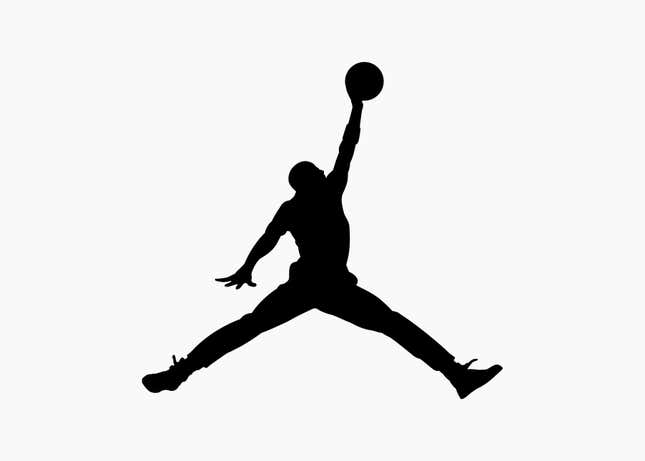 1985: Nike releases the Air Jordan 1. It will become one of the most iconic and financially successful sneaker lines ever. Relative upstart Reebok is by then gaining serious ground on Nike. Parker, sneaker designer Tinker Hatfield, and others at Nike begin working on new products, including training sneakers and the Air Max.
1987: Reebok overtakes Nike for the top spot in the US market. With Knight's blessing, Parker shows the board his and Hatfield's Air Max prototype, which has a cutout allowing customers to see into the air-cushioned sole. Nike launches its Training division, which will feature cross-training shoes from athletes such as Bo Jackson and Deion Sanders. Jackson's subsequent "Bo knows" campaigns are a huge hit, and both cross-trainers and the Air Max will come to play a major role in Nike's success.
1988: Nike introduces its "Just do it" slogan in a commercial featuring 80-year-old runner Walt Stack.
1989: Nike surpasses Reebok in US market share. Its lead on its competitors only grows in the years that follow.
1996: Life magazine publishes an investigation by Sydney H. Schanberg headlined "Six Cents an Hour" with a photo of a boy sewing Nike Soccer balls—setting off a global wave of anger against child labor and placing Nike in the center of the globalization controversies of the late 1990s. That year Nike signs 19-year-old golfer Tiger Woods to a sponsorship deal.
1998: Knight shocks labor rights activists and global retailers with a speech at the Washington press club vowing to root out child labor. "The Nike product has become synonymous with slave wages, forced overtime and arbitrary abuse," he said.
2002: Nike makes the first production samples of its Free sole, designed to mimic a barefoot running experience.
2003: As Michael Jordan retires, Nike signs high-school basketball star LeBron James and releases the LeBron 1.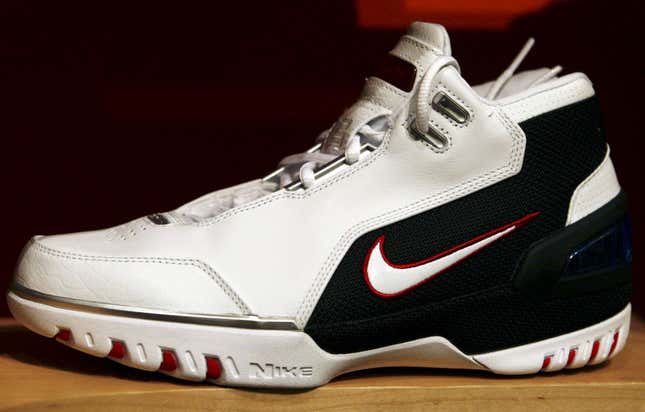 2004: Knight passes over Parker for the job of CEO as he steps down from the role and instead hires William Perez from outside the company.
2005: Nike becomes the first retailer to release the names and locations of its factories, a move meant to make its supply chain more transparent.
2006: Knight replaces Perez as CEO, giving Parker the job. That year, Nike is again shown to employ child labor at its main soccer ball factory in Pakistan, weeks before the balls were set to arrive in stores for the 2006 World Cup.
2012: Nike introduces Flyknit, a strong, lightweight upper that is knitted by machine in a single piece.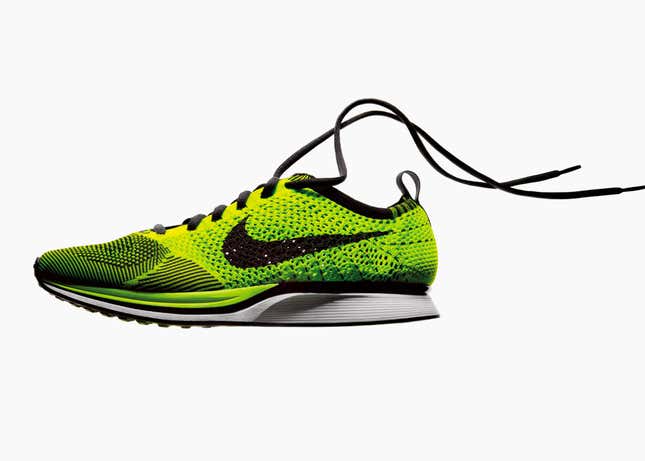 2015: The brand strategy consulting group Millward Brown picks Nike as the apparel world's most valuable brand, and Nike announces it will take over sponsorship of the NBA once the league's contract with Adidas expires in 2017.