It was bound to happen eventually. A hotel staffed with robots will open on Friday (July 17) in Japan—a world leader in robotics. Aptly named Henn na Hotel, or "weird hotel," it's located in Sasebo, a city in the southwestern Nagasaki prefecture. Rooms start at about 9,000 yen ($80) per night.
The reception desk features a robot that looks like a human woman and speaks Japanese. Another robot looks like a dinosaur and speaks English.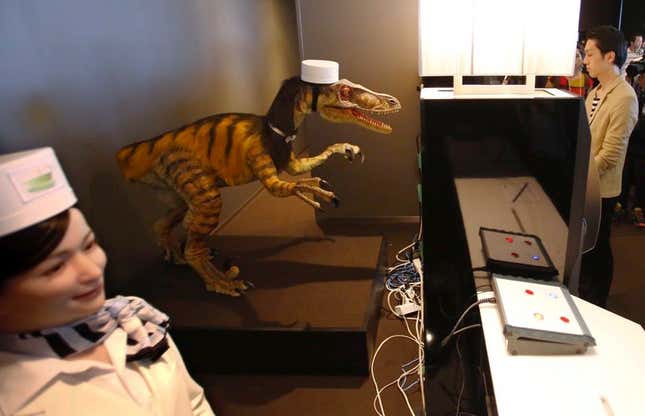 A robotic porter transfers luggage for guests: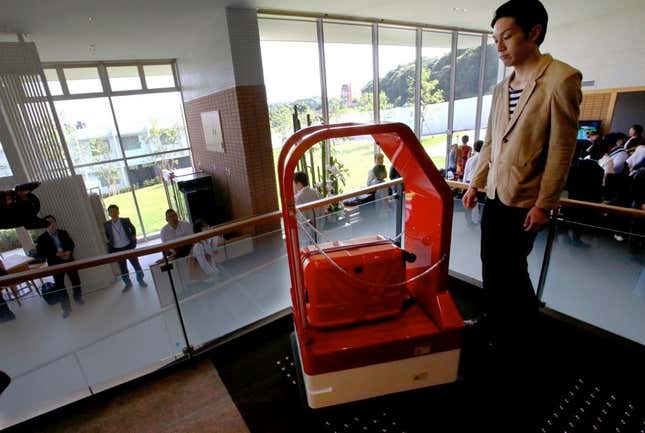 Guests can also use a locker room, which features the kind of robotic arm normally associated with manufacturing facilities: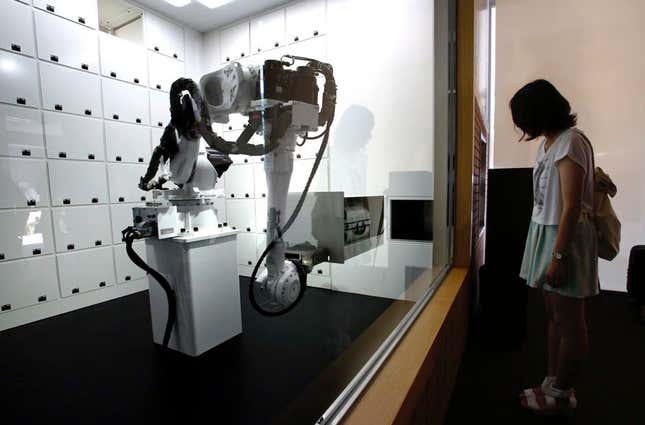 In the rooms, a concierge robot sits on the bedside table, ready to take questions: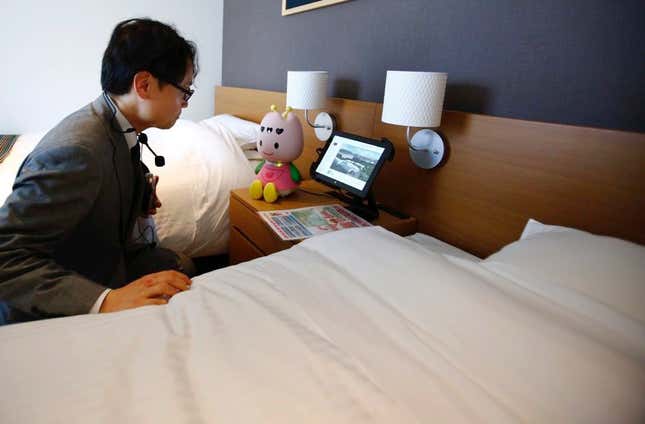 Japan considers robots vital to its economic development and is home to a wide variety of them. There are emotional robots, sparring robots, and life-saving robots. Some believe robotics will grow into a trillion-dollar market.
There are fears, of course, that robots will take our jobs. But the hotel employs humans for some tasks, such as providing security.
And one task is just too tricky for robots to handle: making the bed.