During the soccer World Cup last year, the Italian team might not have been the best, but it arguably was the best dressed. With Dolce & Gabbana three-piece suits, the Italians looked like something straight out of a fashion shoot—in a good way.
Italians excel at the menswear game. It's an old and rich sartorial tradition that finds perhaps its highest expression twice a year at Pitti Immagine Uomo, a large men's fashion trade show held in Florence; the last one was in June. High-end fabrics and well-tailored, slim-fitting suits are the marks of the dapper Italian man—and sports stars are no exception.
AC Milan dress in Dolce & Gabbana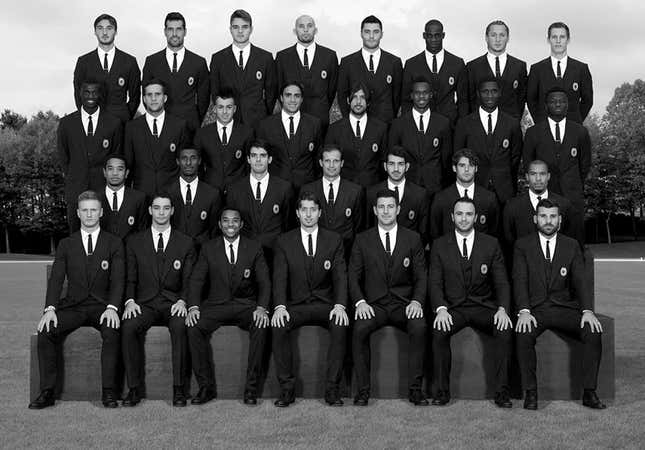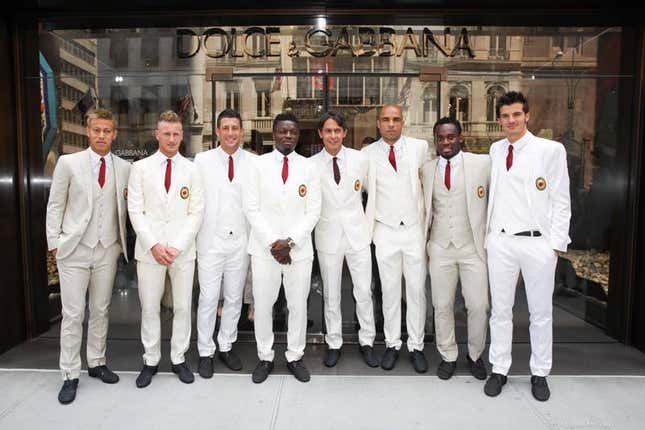 Juventus chose Trussardi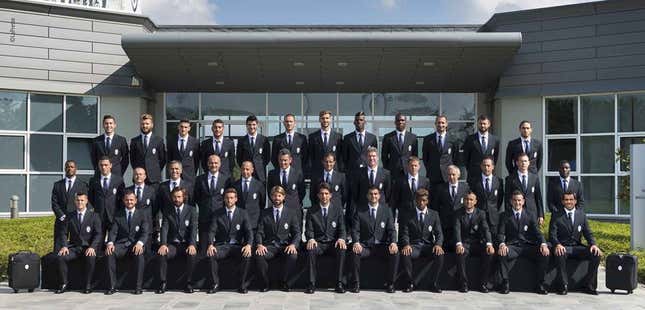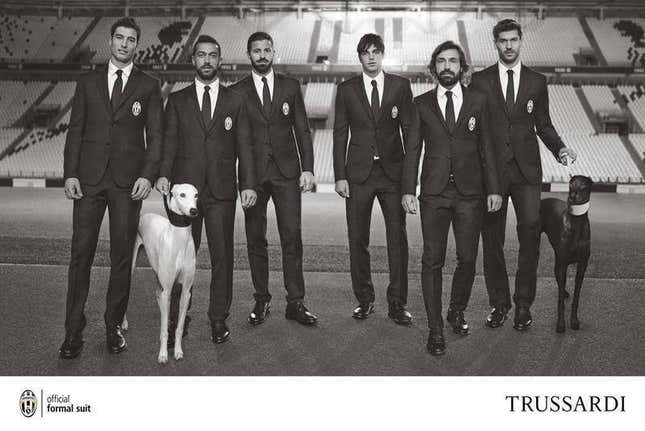 The Aironi rugby team is dressed in Moschino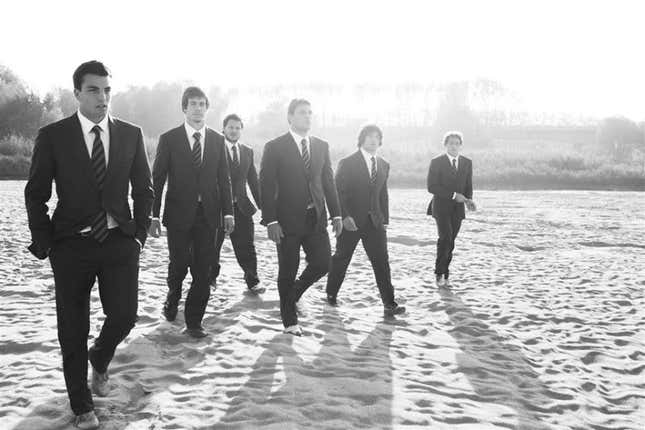 And Inter Milan picked… Brooks Brothers?
The only team to let the side down was Inter Milan. Despite having their pick of Italian designers, the players crossed the ocean for an outfit that made them look like they were headed to some sort of sad British prep school: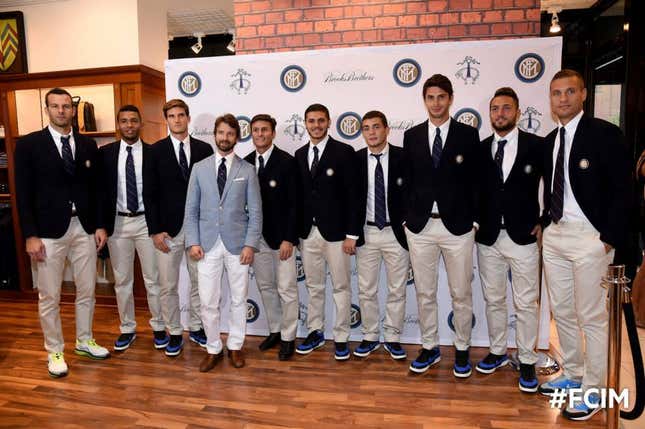 To borrow the words of a disappointed fan, what's with the hideous shoes?
What's worse, the team appears to be proud of it:
True, Claudio Del Vecchio, Brooks Brothers' CEO, is Italian, but that evidently doesn't translate into the clothing. And to think that for this the team ditched some perfectly good Versace suits, which Inter wore until 2013: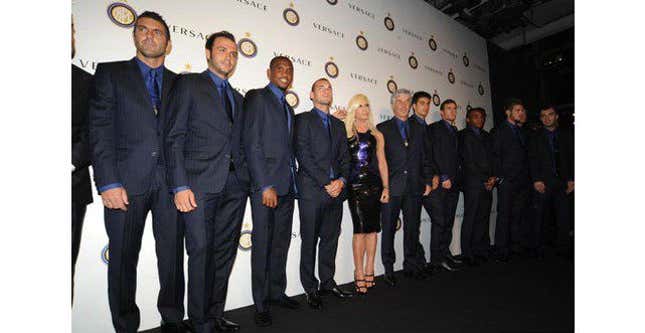 Inter had better suit up properly. Meanwhile, foreign teams too have discovered that when it comes to suits, Italians do it better.
Real Madrid went Versace
Perhaps seizing the opportunity that Inter Milan lost: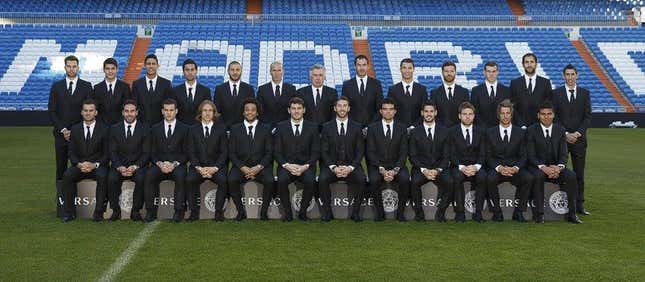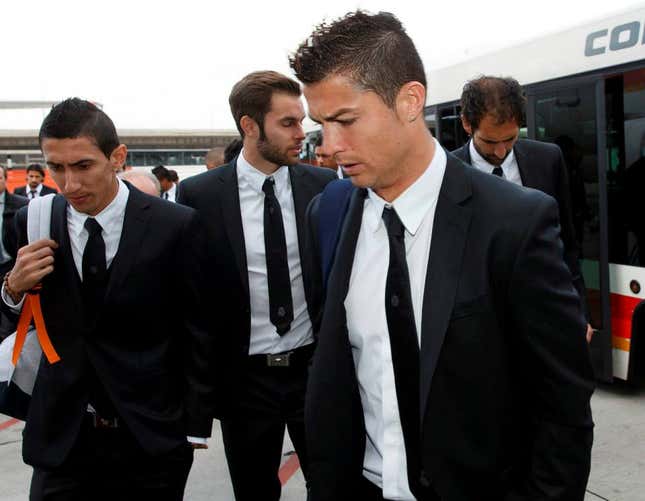 Bayern Munich stayed classy in Armani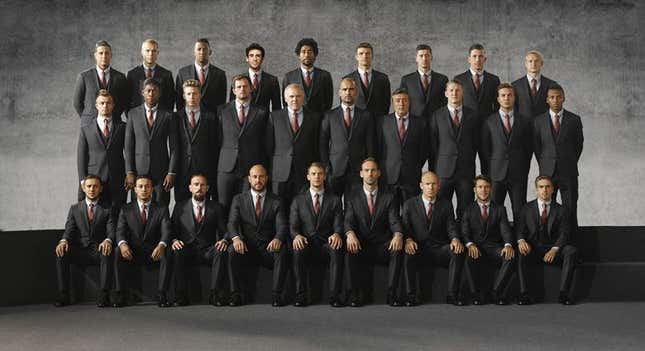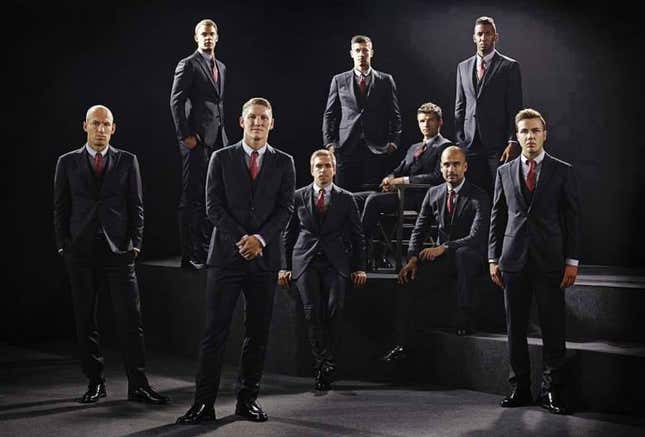 Even the British teams looked better than Inter Milan. They didn't choose Italian designers, but at least wore reasonable shoes.
Arsenal went French in Lanvin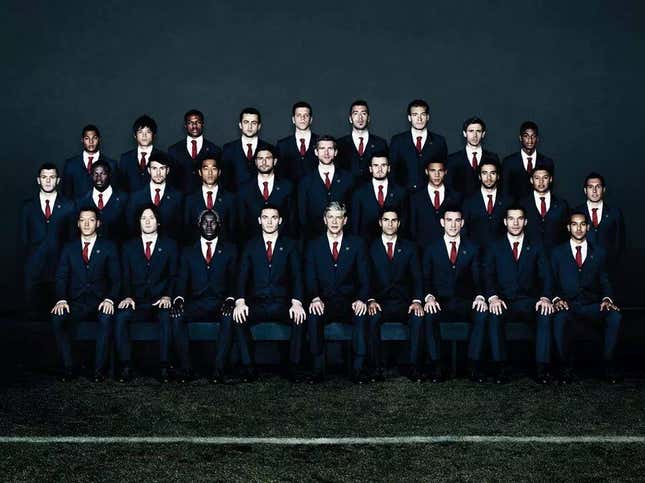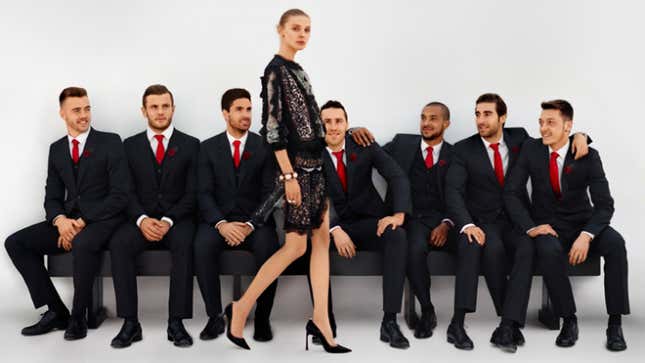 Chelsea sports Hackett of London
Even with those ties, and brown suede shoes, they still look better than Inter.