A Russian senator thinks emoji depicting girls kissing girls and boys kissing boys are corrupting his country's family values.
Mikhail Marchenko—the senator in question—complained to authorities that depictions of pleasant yellow people in "non-traditional" sexual relationships violate a 2013 law against "gay propaganda," according to a report by Izvestia, a widely read Russian newspaper. That law gives authorities the power to block or censor websites that it says "promote homosexuality."
Marchenko said emoji like Two Men Holding Hands (👬) "denied family values" ​​and showed "disrespect for parents and other family members," as the BBC's translation had it. His complaint prompted Roskomnadzor, Russia's media watchdog, to task the Young Guard—the youth wing of Vladimir Putin's United Russia party—with investigating the legality of these offending emoji.
The timing is odd given that gay couple emoji have been around since 2012. That said, Marchenko may have been particularly incensed by the introduction of emoji depicting gay parents with their children in Apple iOS 8.3, released in April this year.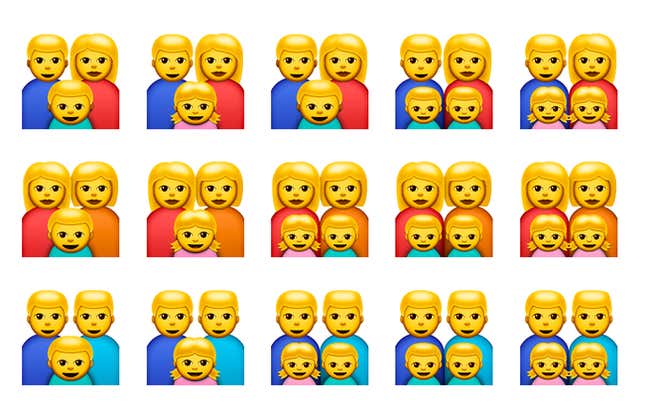 Censoring the emoji would not be surprising. It's a marriage of two parallel trends in the Russian political environment: increasing internet censorship and harsher rules against gays. A new measure, for example, requires bloggers with more than 3,000 daily readers to register with Roskomnadzor. And the founder of an online LGBT community was fined 50,000 roubles ($810) for distributing "propaganda of non-traditional sexual relations among minors."