Is red spicy or sweet? Pantone, the company that sets the standard for color matching, has an answer.
Juxtaposed against the variant blues of the Ligurian sea, Pantone's pop-up café has set up along the esplanade of the Grimaldi Forum in Monaco. On the menu are items that tempt the eyes, if not the ears—Pantone 16-1731 strawberry pink eclair, Pantone 19-0912 chocolate ice cream, and Pantone 15-0543 apple-cucumber green cold-pressed juice.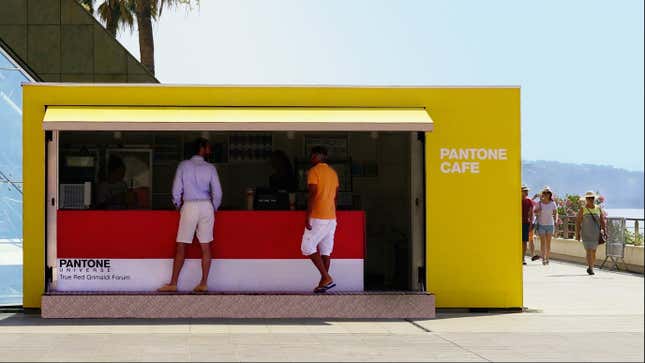 The café's clever menu (pdf) makes us think about our perceptions, which is exactly what the company intended. "The Pantone Cafe aims to add another sensory element to color and food by urging guests to 'taste the color,'" a spokesperson tells Quartz.
The visual branding for the café draws from the design of the iconic Pantone chip, a chit of card stock with a color field and number code that designers and printers use to specify an exact color match. Pantone has since carried the design of this technical tool to an astounding array of promotional products like bags, mugs, umbrellas, iPhone cases, even Christmas ornaments and folding chairs.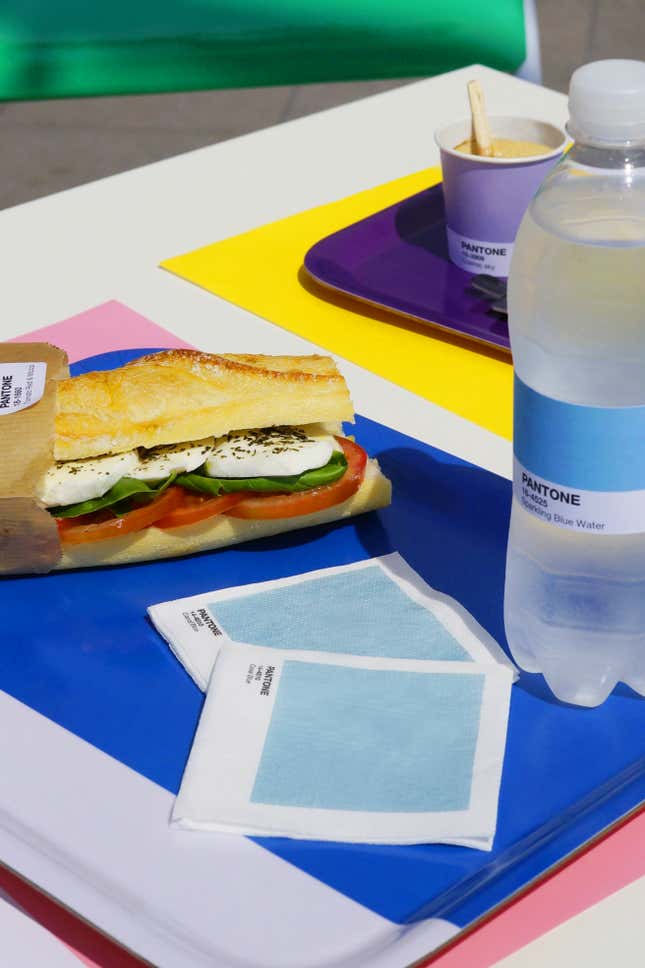 The first ever Pantone Café, which may be extra appealing for people who like to take photos of their food, will be open until Sept. 9.