Plenty of old buildings get torn down in Tokyo (and other cities) to make way for newer structures. Some are missed, others not at all. One iconic building slated for demolition in Tokyo will most certainly be mourned by longtime residents of and visitors to Japan's frenetic capital: the Hotel Okura.
Simply waiting for a friend or colleague in this hotel's high-ceilinged main lobby—with its just-right blend of wood, paper screens, and pendant lights—can be an almost meditative experience. One devotee described it thus (paywall):
"A corner of the space showcases the constantly changing shadows of bamboo on the Japanese paper shoji throughout the day, and on one side a decorative wall was commissioned to highlight the orchid as a motif, woven in handmade silk in the Nishijin style. When you look down on the lobby from above, the arrangement of the lacquered table and chairs makes them appear as if they are plum blossoms in full bloom."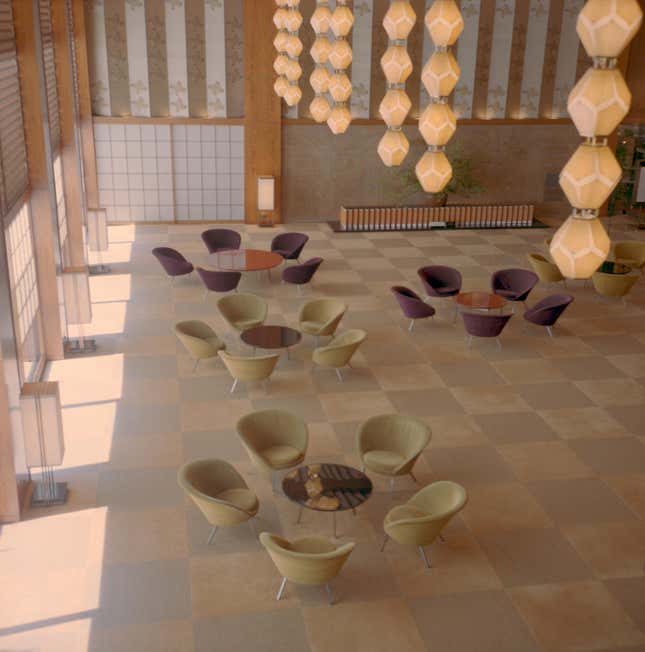 The hotel was built a few years before the 1964 Olympics in Tokyo. Its dreaded demolition, probably starting next month, will make way for a sleek new hotel/retail/office complex slated to open just in time for the 2020 Olympics.
Tokyo won the right to host the 2020 games back in September 2013. As Quartz foretold at the time, preparing for it is putting a strain on Japan, now spending billions on new sporting venues and an Olympic village despite massive debt problems. Last month prime minister Shinzo Abe announced the decision not to proceed with architect Zaha Hadid's design for a new national stadium for the games, citing cost as the primary factor.
But the cost of preparing for the Olympics will go beyond the financial, if a cultural treasure like the Hotel Okura is also lost. Sometimes a building becomes more than just a building. It weaves its way into the memories and character of a city and eventually helps define the place. Never mind that the Hotel Okura has retained a 1960s Tokyo feel while its surroundings have morphed almost beyond recognition—it's stood the test of time.
Nothing new will be able to recreate or match the atmosphere of the hotel's terrace restaurant, for example: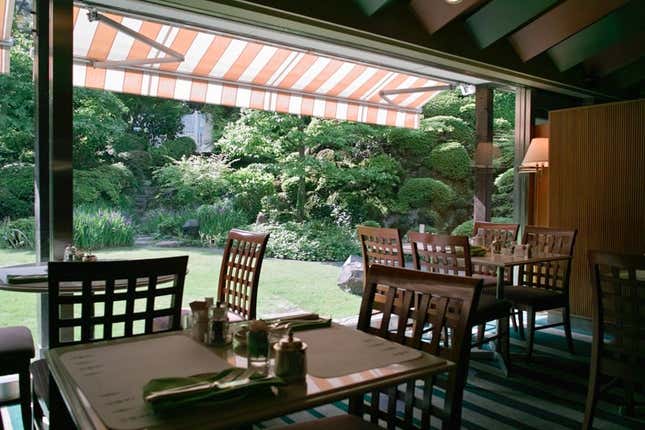 In the 1970s Jakarta lost the Hotel des Indes (paywall), a sprawling, wonderfully atmospheric establishment with huge trees, dating back to the 1820s.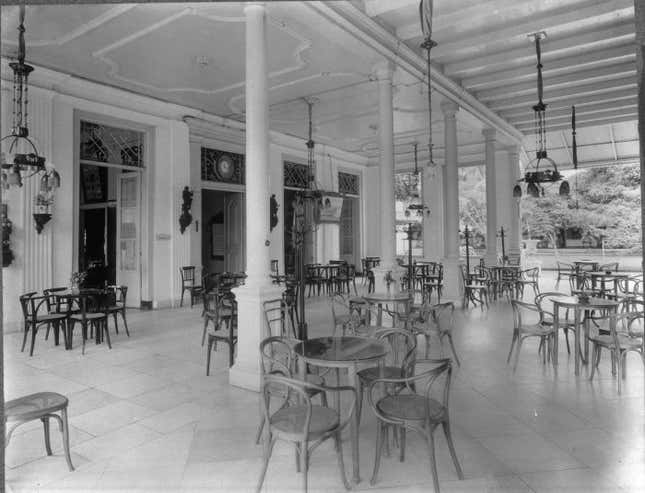 With proper care it could have become a defining establishment and economic anchor, much as Singapore's landmark Raffles Hotel, opened in 1887, is now. Instead the former site of the Hotel des Indes is today in a drab, forgettable neighborhood with big-box stores. No doubt property developers benefited from the hotel's removal, but did the city?
Tokyo is about to make a similar mistake with the Hotel Okura.