Macedonian police have fired tear gas at migrants who have gathered on the country's border as the try to enter from Greece. The migrants, who have been arriving en masse and spent the night stuck at the border, tried to charge the police this morning (Aug. 21). At least five migrants were injured in the clashes.
Macedonia, a landlocked Balkan country that lies north of Greece and south of Serbia, has become a transit point for migrants, mostly from the Middle East, as they try to make their way north toward Germany. As many as 44,000 migrants have travelled through the country in the last two months.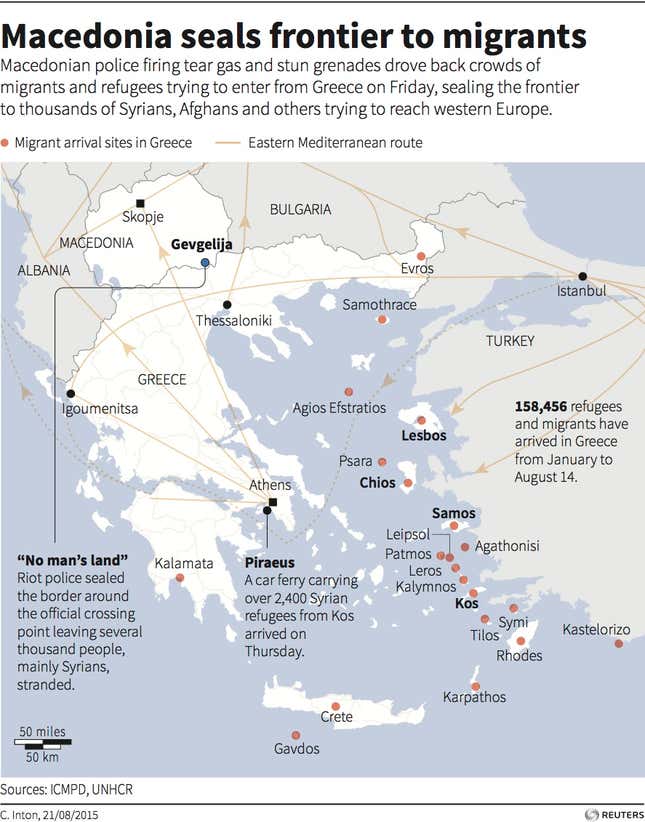 The government declared a state of emergency in two regions, lining the border with barbed wire, and preparing to deploy the military to restore calm.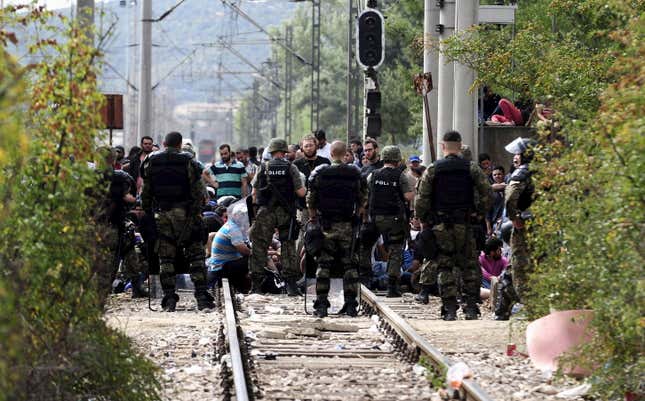 In recent weeks, scenes of mayhem erupted at the Gevgelija train station, where migrants tried to board packed trains on their way north. Macedonia and Serbia are at a critical point in the migrants' route from war-torn countries, primarily Syria, but also Iraq and Afghanistan. The Balkan countries lie between the migrants' point of arrival, after a dangerous journey across the Mediterranean to Greece, and the northern European Union countries like Germany where their job prospects are better.
Greece, overwhelmed with the influx and its own economic crisis, does not have the resources to accommodate the migrants. Hungary, the point of entry to the northern EU, is building a controversial wall to keep them out. Migrants stuck in Macedonia told reporters that the wall announcement made them "especially anxious to move" north toward Germany, before their way is barred, the New York Times reported.