It's hip to be square. Or is that rectangular?
On Aug. 27, Instagram released an update that breaks the app's longstanding commitment to square photos. Two rectangular sizes—portrait and landscape—are now options for sharing photos. So far, some of the results have been spectacular:
In line with the rule of three, elongated portrait photos allow for more variety in composition.
But when viewed as intended—on the mobile app, as opposed to on a desktop or tablet—the new landscape option is a total eyesore.
Captions
With greater real estate now afforded to the noise of captions, comments, and hashtags, even beautiful and well-composed landscape photos on Instagram are blighted.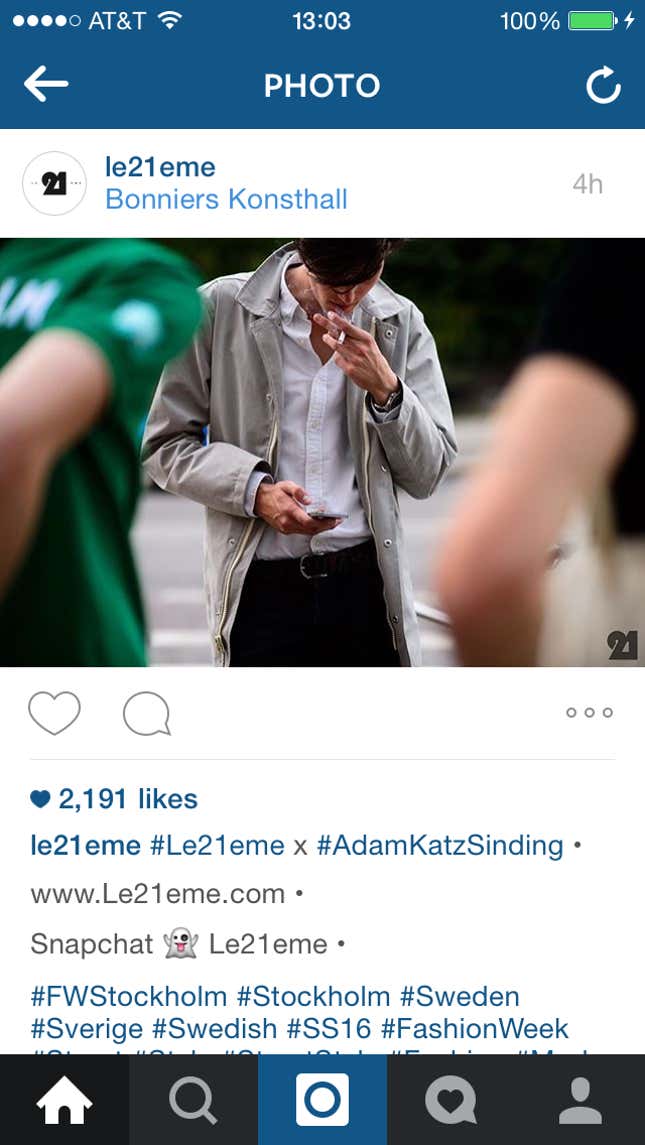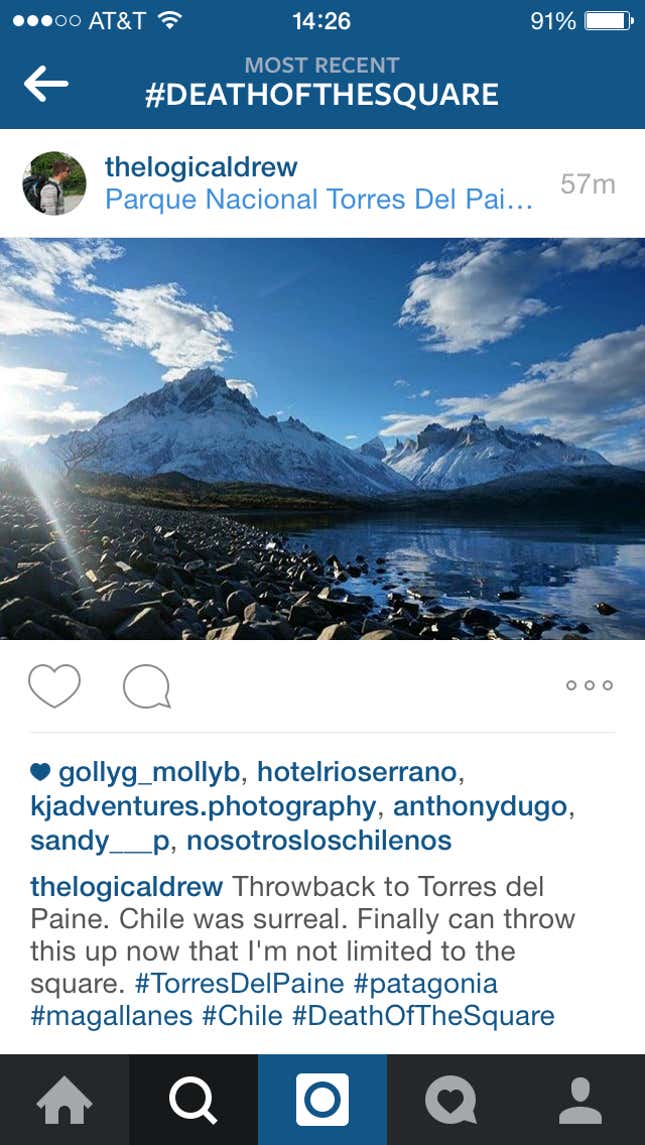 Compare a portrait and landscape photo by the same user: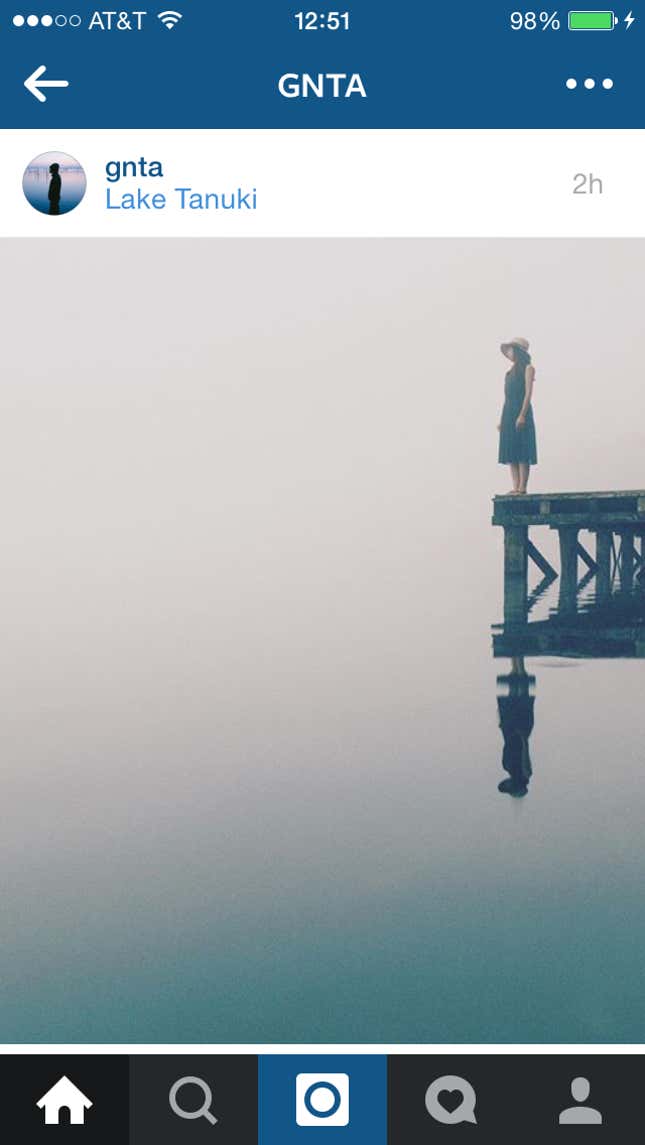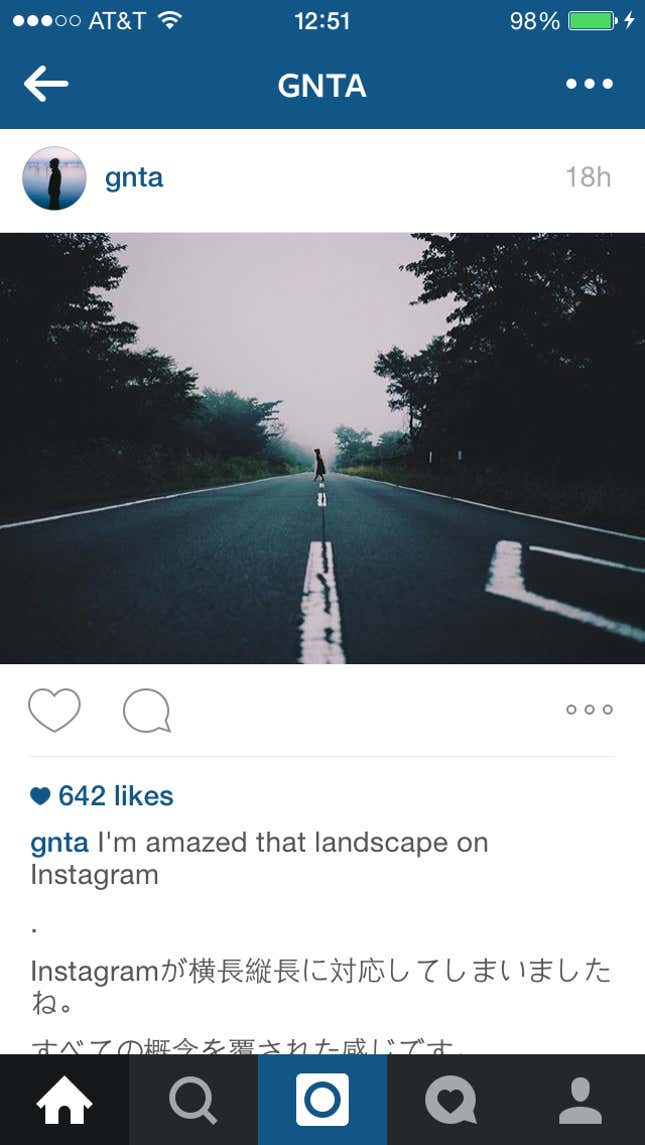 Scrolling
Landscape photos also disturb the peace of a stream-lined scroll. Previously, the forced squares meant that each photo took up the entire screen on a phone (or nearly all of it on iPhone 6+), letting each image breathe on its own.
By contrast, the new landscape photos, especially on phones with larger screens, introduce almost half of the next photo in the sequence.
On an iPhone 6 or 6+: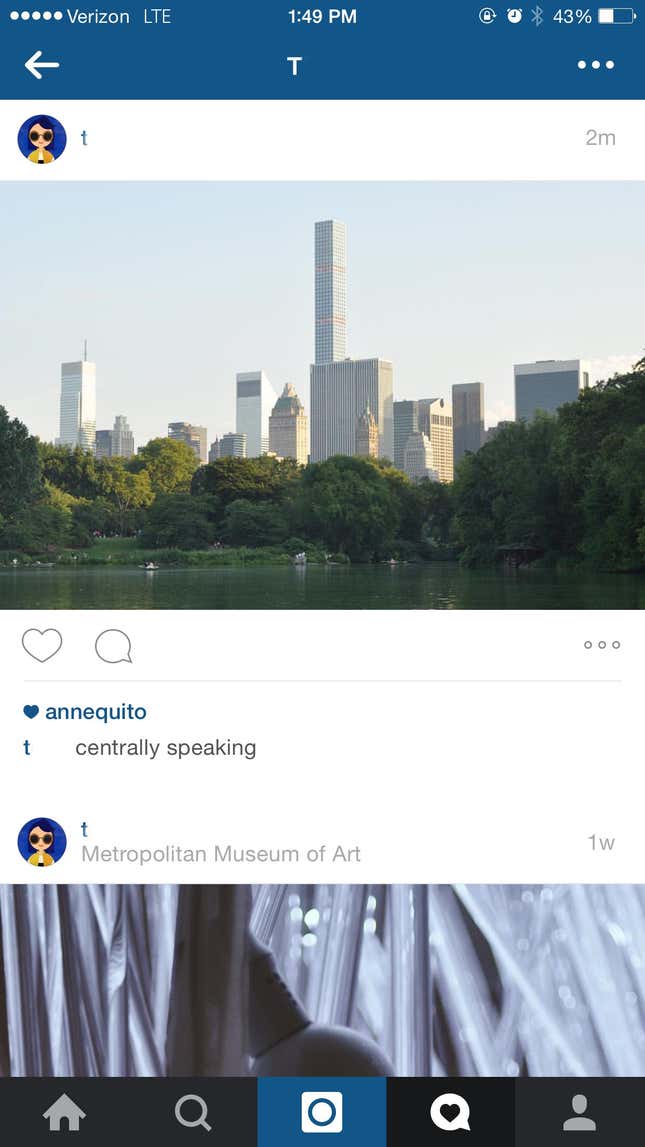 How to fix it
Fear not: There is a work-around from pre-update days that lets you upload landscape photos while keeping the experience clean, which is to force your photo into a square by adding borders.
Apps like Squaready let you add padding so that your photo can be uploaded to Instagram as a square, pushing down heinous text, and keeping the next photo out of the frame of the screen.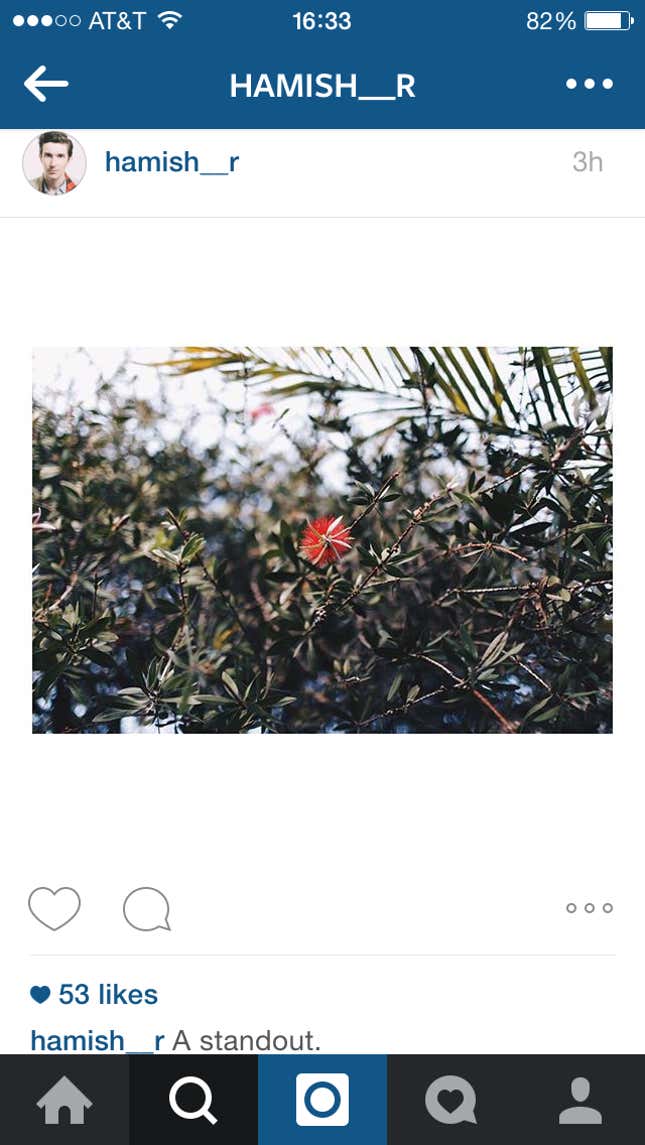 (Another faster, not-so-elegant hack is to take a screenshot of your landscape image as it appears in your library, then upload that to Instagram. But be warned that this severely degrades the quality of the image.)
The Facebook-owned platform known for its simple, aesthetically-inclined design seems to be fumbling a bit with this new feature, which is a face-palm for fans of the clean experience. Quartz has reached out to Instagram and will update here with comment.
Instagram recently redesigned its "explore feature," presumably to keep its 300 million users in the app longer—and to serve more ads to them.
The new orientations also have the potential to keep users glued to the app longer—in portrait, the user has to scroll past the photo and into the next in order to read the caption; in landscape, the user is likely to get a peek at the next photo in the scroll and may be drawn to look at it. And the next photo, and the next.
In other words, fewer square photos means more rabbit holes and fewer opportunities to say, "Instagram, I'm done with you now."