The latest Chinese smartphone maker hoping to crack the US market is headed by an English-teacher-turned-prankster-turned-entrepreneur, better known for his internet antics with a sledgehammer than his technical chops.
Smartisan, a Beijing-based smartphone maker founded by former teacher Luo Yonghao, plans to sell its devices in Japan as early as the end of this year, and to enter the United States in 2016, the company told Quartz. It is currently looking for US partners.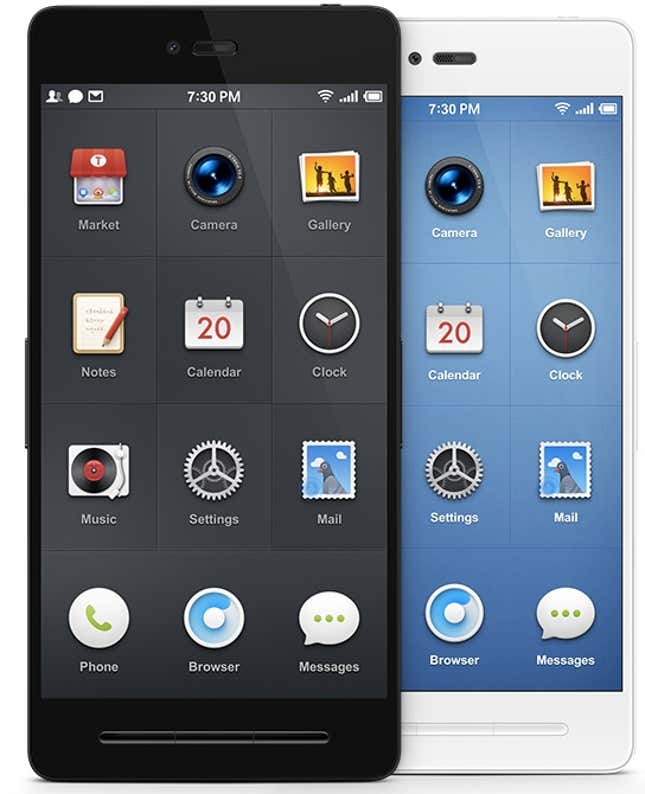 According to a company spokesperson, Smartisan is in talks with potential Japanese partners to bring its newly-released mid-range U1 (or "jianguo" in Chinese, which means "nut") smartphone to the island nation, along with its as-yet unlaunched Smartisan T2 phone. In a message on Weibo, Luo said that the company is interested in Japan and the US because customers there spend more on phones.
"Since we have limited manpower and energy, right now we are only considering the United States and Japan [as future markets]. Consumers in these two countries are not so price-sensitive, so there will likely be broader interest in our high-end T series," reads the post (link in Chinese, registration required). This mirrors the ambitions of LeTV, a video portal turned smartphone brand that plans to enter the US this year.
Smartisan is well-known in the Chinese tech industry mostly because of Luo, who is an internet personality with 12 million followers on Weibo. As an English teacher, his humor and antics led students to record and post his lessons onto China's Youtube-esque portals, and they quickly went spread across the internet. (They're fun for non-Chinese speakers too: In one he argues with a Starbucks barista about their inane coffee cup sizing).
He later earned fame in China as a blogger and lecturer, and attention abroad when he launched a viral campaign against Siemens by smashing his refrigerator in front of their headquarters to protest its alleged poor quality.
Luo founded Smartisan in 2013. Like Xiaomi, the started selling Android-based ROM before actual phones, and sells primarily through online channels. Its flagship T1 retails at 2480 yuan (about $389) on JD.com and runs on what the company calls Smartisan OS—a skin that bucks software design trends by embracing skeuomorphism, the blocky, 3D-esque design style that Apple once utilized before rolling out the flatter-looking iOS 7. Last week Smartisan began selling the U1 for 1199 yuan (about $189), its first steps in the lower-end market.
Luo's notoriety has helped increase Smartisan's brand awareness in China—the three-hour launch event for its first phone was the most-watched tech event in China with 10 million viewers tuning in at some point in the broadcast. But notoriety has been less successful at boosting sales. The company has sold over 250,000 of its T1 Android phones to date since its launch in May 2014, just a fraction of the tens of millions of phones sold by giants like Xiaomi and Huawei.