Apple, as expected, unveiled its latest iPhone models today, the iPhone 6S and 6S Plus.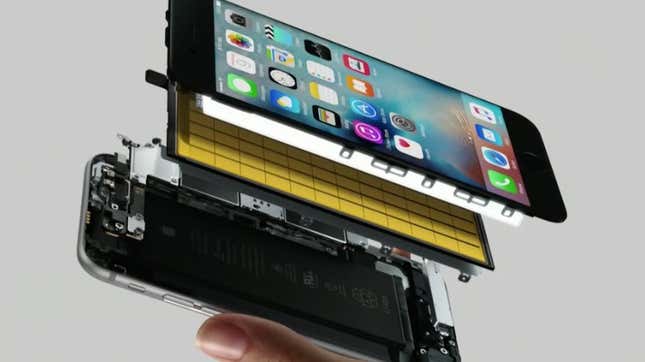 The biggest change is a new screen technology called "3D touch."
The big idea: You can press a bit harder on the screen to activate hidden features in iOS. For example, pressing harder on the Camera app icon reveals a menu of shortcuts, including "Take Selfie."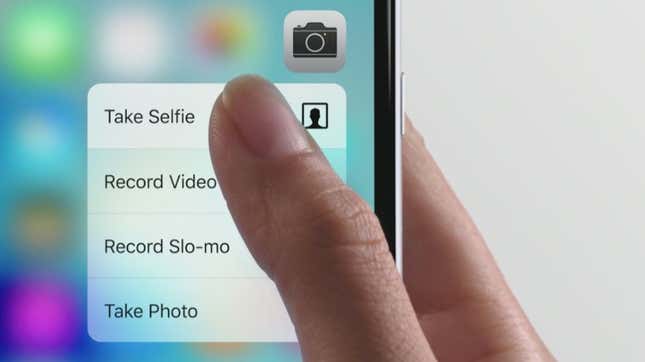 Sales will launch on Sept. 25 in 11 countries.
Those are: Australia, Canada, China, France, Germany, Hong Kong, Japan, New Zealand, Singapore, the UK, and the US (including Puerto Rico). Pre-orders launch on Sept. 12.
There's no new small phone.
But Apple will keep selling the iPhone 5S.
They'll cost the same amount as last year—and include the same amount of storage capacity.
On a carrier contract, that's a $199 starting price for the iPhone 6S and $299 for the 6S Plus. (Unfortunately, Apple is still starting the iPhone lineup at 16GB, which just isn't enough space for a great experience.) Actual pricing will vary on your carrier plan.
Apple also announced a new sales model called the iPhone Upgrade Program—for people who want to upgrade their phones annually—starting at $32 per month.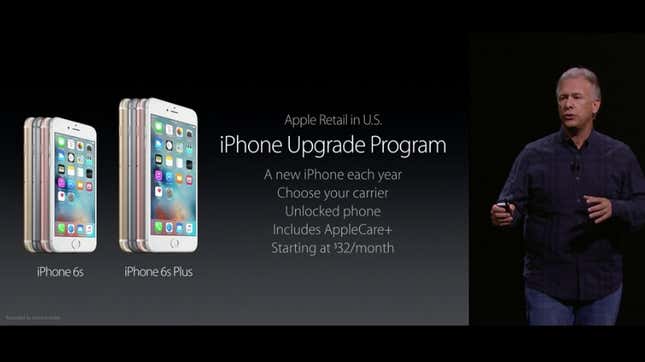 There's a new rose gold option.
Don't call it pink.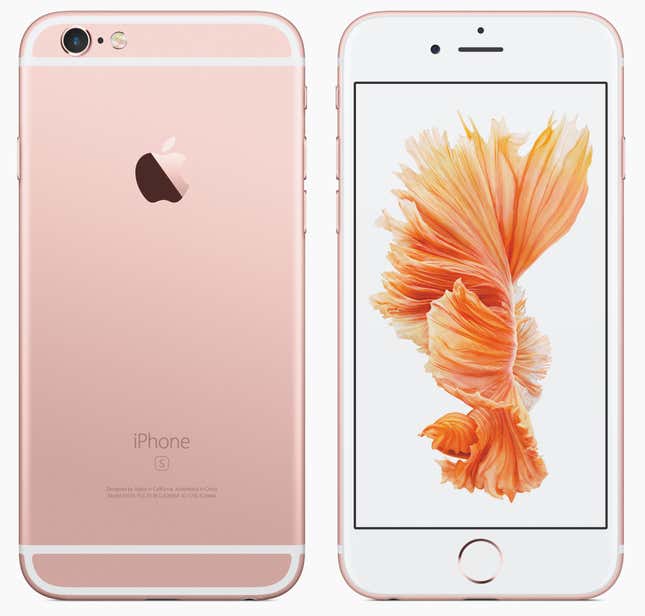 You can shoot "live photos" with brand-new cameras.
"Live photos" are a new form of animated photos that will soon be supported by Facebook.
There's now a 12-megapixel main camera that shoots 4K video, and a five-megapixel front camera. Apple is also simulating a front flash by flashing a bright iPhone screen.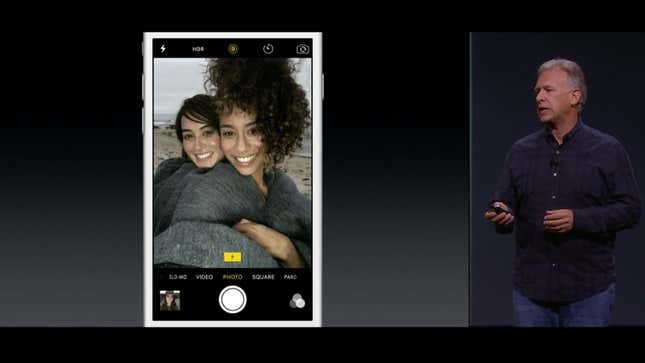 The chips are faster.
Apple says it's 70% to 90% faster than last year's phone chip, depending on the task. An updated TouchID home button is twice as fast. Cellular and WiFi transmission will be faster, too. Apple is pledging the same battery life as last year's iPhone 6 and 6 Plus.
There are a bunch of new cases.
Apple is also selling a collection of metal iPhone docks.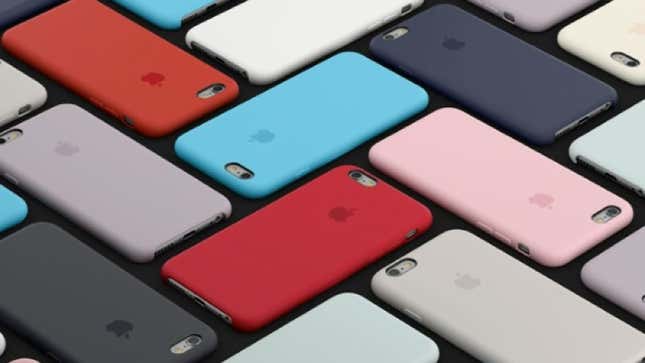 They're gluten-free.
So says the frontman of pop group OneRepublic, which closed out Apple's keynote.