Yesterday (Sept 9), US president Obama announced plans for a hefty new investment in apprenticeship programs across the country.
The US Department of Labor intends to award $175 million to 46 US companies, schools, local governments and organizations who have pledged to hire new apprentices, in what are called American Apprenticeship Grants.
Over the next five years, the grants will fund an estimated 34,000 new hires through on-the-job training programs, particularly in the technology, healthcare and advanced manufacturing sectors.
"This is easily the largest investment grant [on apprenticeships] we've ever issued," explained US secretary of labor Thomas Perez during a press briefing at the White House. The apprenticeship model is a proven "earn-while-you-learn" strategy that has been effective around the world, he noted.
"There are remarkable models we can learn from in countries like Germany and Switzerland," said Perez, who traveled to Europe last week to study how effective apprenticeship programs can work.
In Switzerland, a dual education system (also known as "technical vocational and education training" or TVET) allows students enrolled in vocational schools to choose a curriculum that involves a paid apprenticeship component with a local company, instead of a purely classroom-based education. Up to 70% of Swiss teenagers participate in these paid apprenticeship programs, dividing their time between school and a work site.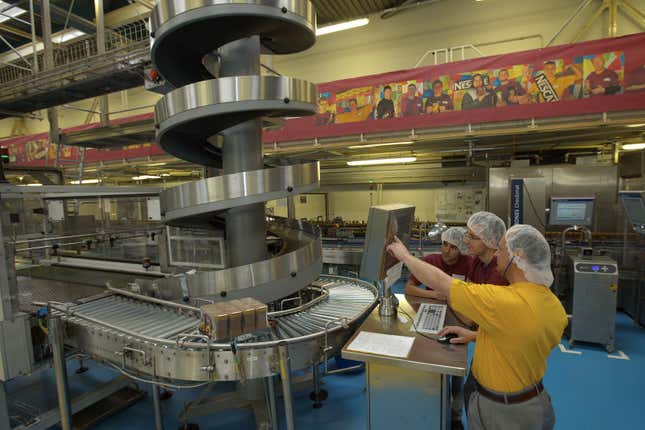 In the US, the term "apprentice," is not widely used in business parlance or practice. (Excepting use of the word as the title of a reality TV show starring Donald Trump.) More common are internship or fellowship programs that provide students a short term on-the-job immersion but don't necessarily lead to employment.
Apprenticeships, on the other hand, consist of technical training that doubles as a cost-effective way to recruit entry-level workforce. The government hopes to encourage apprenticeships programs that benefit both students and employers.
According to a report published by the White House, 90% of students in the US who participate in apprenticeship programs end up with full-time employment. They also earn an average starting salary of $50,000, higher than most college graduates.
"There's a growing acceptance that apprenticeship is like 'the other college,' except without the debt," Perez said.
For employers, a study by the Center for American Progress posits that for every dollar a company spends on apprenticeship programs, they get an average of $1.47 return in terms of increased productivity and innovation.