Apple was the talk of the town last week when it announced a long-awaited upgrade to its streaming media and gaming device, the Apple TV. Among its new features are an App Store (for the first time ever), universal voice search (with Siri integration), and a redesigned remote (with an emphasis on gaming). It was a much-needed refresh for a device that most tech pundits had considered to be outdated and sluggish compared to two of its competitors: Amazon Fire TV and Roku.
As Apple product launches typically do, the new Apple TV shined the spotlight on itself, stealing media attention away from its competitors. Even if the device's improvements were not as revolutionary as CEO Tim Cook claimed, they were still refreshing and polished enough to put the Apple TV at least on par with those other streaming media players, if not ahead of them.
Now, one of them is ready to wage war.
Amazon launched its brand new Fire TV today (Sept. 17) that sports a number of enhancements of its own—some of them eerily similar to what you may have heard from Apple last week. The Fire TV already had voice search (though it unfortunately doesn't index Netflix when searching—Apple's does), but now it integrates its Siri-equivalent assistant "Alexa" into that process. Essentially, there's a pared-down version of Amazon's voice command device Echo inside the new Fire TV. Like the Apple TV, you can use your voice to search for movies, shows, and games, and even check on things like the weather and sports scores while you're watching. (The Fire TV currently only works in the US, UK, Germany and Austria.)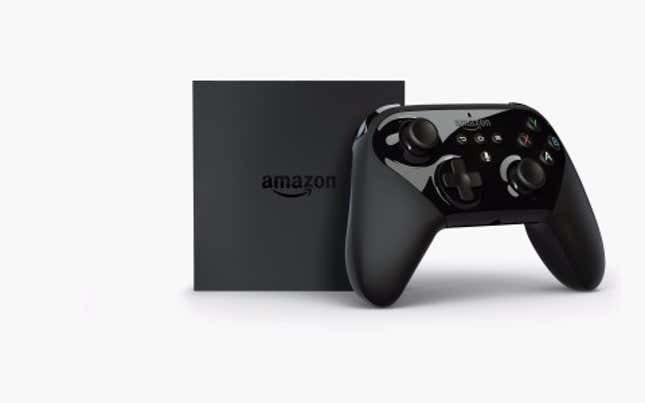 Amazon is also rolling out a "Gaming Edition" of the new Fire TV that seems like a direct counterpunch to the Apple TV's emphasis on games. It comes with a controller boasting "an all-new ergonomic design," two free games, increased storage, and all the features of the standard Fire TV all for $140—$9 less than the 32GB version of the new Apple TV. Surely that's intentional.
Unlike the Apple TV, the upgraded Fire TV supports 4K ultra-high-definition streaming across many of its apps, including Netflix, Hulu, and, of course, Amazon Instant Video. There really isn't much 4K-native content out there to make such a feature enticing, but that may not be the point. The point may be that it's a feature that Apple doesn't yet have.
All of this is to say that, even if Amazon has been working on these upgrades for months—which it likely has—the timing, marketing, and pricing are all glaring ripostes to Apple's showy announcement last week. The new Amazon Fire TV is available for preorder today, and ships in October.
One other obvious, but crucial advantage Amazon has over Apple: Amazon Instant Video. Fire TV should be the only choice of streaming box to the 50 million or so Amazon Prime subscribers, who all automatically get access to the company's video service, Instant Video. Amazon has heavily invested in making content deals with other networks and even developing its own shows, like the critically-acclaimed Transparent. Though, that may not be much of an advantage over Apple for long, if recent reports that Cook and company will soon start making its own Hollywood content content are to be believed.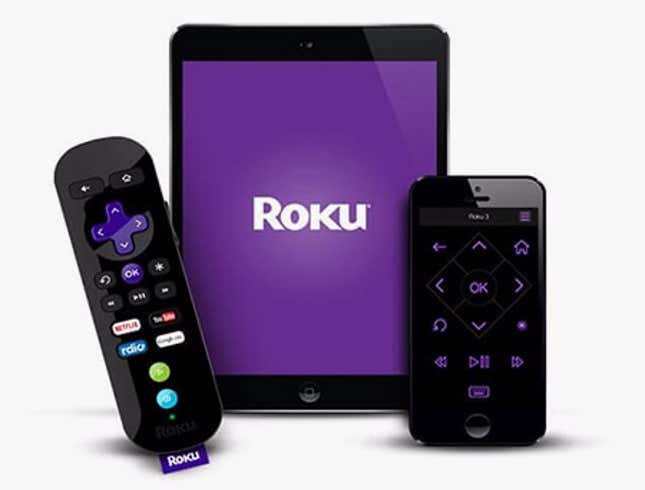 According to research firm Parks Associates, the Amazon Fire TV outsold the Apple TV last year, but both devices were beaten by the unsung leader of the streaming world, Roku. Roku, which makes only digital media devices and is not nearly the kind of omnipresent, global corporation that both Amazon and Apple are, has quietly carved out a large slice of the streaming market.
But it could soon lose its top spot if one or both of Apple's or Amazon's improved devices takes off. And so, to make this a true Mexican standoff, there are already rumors of a Roku 4 coming this fall.