After more than 40 years suiting up baby boomers, Men's Wearhouse founder George Zimmer is setting his sights on millennials.
The American businessman, who was ousted by his own board in 2013, returned to the business world this year with two digital startups that cater to 20somethings—a fickle audience that, contrary to popular belief, may actually be reviving the suit market, Zimmer tells Quartz.
His new, on-demand tailor service zTailors and online tuxedo rental service Generation Tux began with a simple insight that Zimmer says holds true for men of any age: Men are impatient—or at least impatient enough to be fed up with the traditional rigamarole of an old-fashion suit fitting.
"Renting a tuxedo requires three trips to the store," Zimmer says. "To do it from your living room and not have to make any trips, that's exactly what millennials want. And this is all about millennials."
Zimmer, a 66-year-old, self-proclaimed luddite, is working with Salesforce and with Generation Tux and zTailors chief technology officer Matt Howland to change how people buy and get fitted for tuxes.
He's also making some big changes in how he speaks to suit buyers.
For starters, you won't be seeing or hearing Zimmer in television commercials any time soon. Zimmer—best known for the Men's Wearhouse guarantee that "you're going to like the way you look"—is forgoing TV advertising altogether this time around in favor of social media, online video, and other digital efforts aimed at millennials.
The formalwear mogul, it turns out, has a certain cache with young people, which he's using to connect with them online. Zimmer has a surprisingly impressive social media reach, with nearly 16,800 Facebook fans, 5,700 Twitter followers and a two-year-old fan group devoted to reinstating him as the CEO of Men's Wearhouse.
Zimmer's legacy is also helping Generation Tux stand out against the backdrop of startups in the $580 million US tuxedo-rental industry, including rental sites Black Tux and Menguin, as well as Combatant Gentleman, which sells affordable men's formalwear, with tuxedos starting at around $200.
Zimmer launched zTailors with of hundreds tailors thanks to his connections. And he raised $50 million in funding this year between zTailors and Generation Tux. That's $10 million more than competitor Black Tux, which has been fundraising since 2012. Zimmer put up about half the cash himself, and the rest came from a handful investors including Salesforce, which did not immediately respond to Quartz's request for comment.
Millennials' affinity for casual wear has been well-documented. They've traded formal work attire for plaid button-down shifts, fitted jeans, and sneakers, and are moving away from formal weddings in favor of more casual affairs.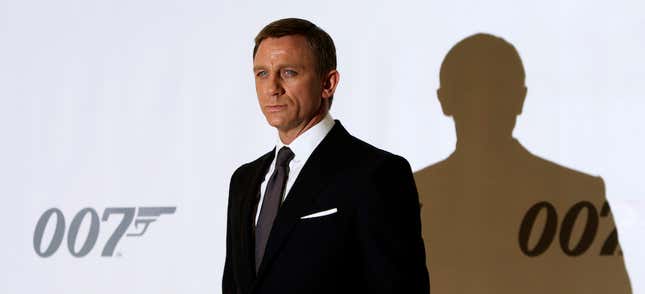 But some of them still suit up, Zimmer argues. Workplace fashions have gotten so casual that more dapper, "old-school" trends are coming back into style, he says. 
"Young people are dressing up to go out the clubs now," says Zimmer. "Millennials for the most part come to work casual and when they go out and party they like to get dressed up." These days, though, they prefer leaner, more fitted looks with a narrower lapel, a la Daniel Craig's James Bond.
Zimmer's thinking about formalwear's future also is being shaped by the success of subscription services like Rent the Runway, the fashion rental site. For men who think about suits as a fashion statement rather than just a uniform, Zimmer says, "renting a different suit every month might be exactly what they want," instead of buying one.