Art and science have been intertwined for centuries, involving the same starting block: the research question. A 2008 study in the Journal of Psychology of Science and Technology showed that compared to other scientists, Nobel Laureates are disproportionately involved in artistic side projects and hobbies. Although this year's Laureates aren't exactly disciples of the famous polymath Leonardo da Vinci, creative thinking surely played an important role in their recent achievements.
The tech industry has been sponsoring artist-in-residency programs to tap into artists' creative thinking skills, in the hopes that their engineering teams will learn something new or, at least, that the public will see their products in a new light. Adobe became the latest tech company—joining Planet Labs, Autodesk, and Facebook—to jump on the artist-in-residence program bandwagon when it launched its creative residency program in May.
Becky Simpson, one of Adobe's artists-in-residence, is working on launching a product line that features her hand-drawn illustrations. Kelli Anderson, Adobe's other artist-in-residence, is researching new methods to fabricate pop-up creations in her signature medium: paper. Their main charge in the program is to engage the greater community in their creative processes, with no firm imperative to use Adobe's software. Through social media and Adobe's Create blog, they document their work, which is aided to varying degrees with Adobe software packages. As tech companies like Adobe welcome artists onto their payrolls, are artists helping the companies to innovate?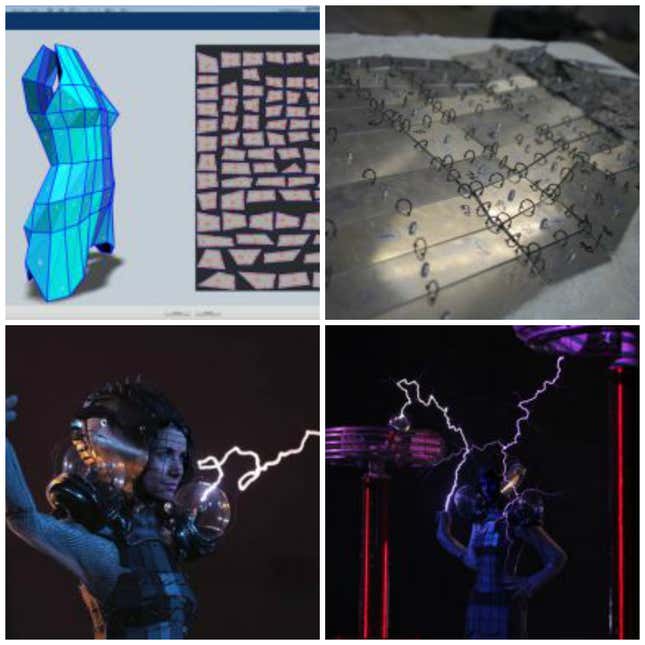 Simpson and Anderson give quarterly presentations about their work to the technical team at Adobe's headquarters. Anderson sees it as a way for Adobe to get a sense of how their products are used in the creative process, a type of specialized market research. Adobe gives Simpson and Anderson complete creative license on how they do their projects, whether it involves Adobe's tech team or not. "There's the hope that my process will help accelerate the process of someone else that's in the same position," says Simpson.
Autodesk runs the design studio Pier 9, where artists work onsite to re-imagine uses for Autodesk's 3-D design and engineering software. Last year, artist-in-residence Anouk Wipprecht designed an electricity-conducting dress that consisted of irregularly shaped metallic plates. The Autodesk engineers ended up adding a new function to their 123D Make software that lets users add and remove breaks in the 2-D renderings; for Wipprecht, these were the seams in her 2-D dress patterns. Wipprecht used the revised software to cut her plates' shapes with the lab's waterjet-cutting machine.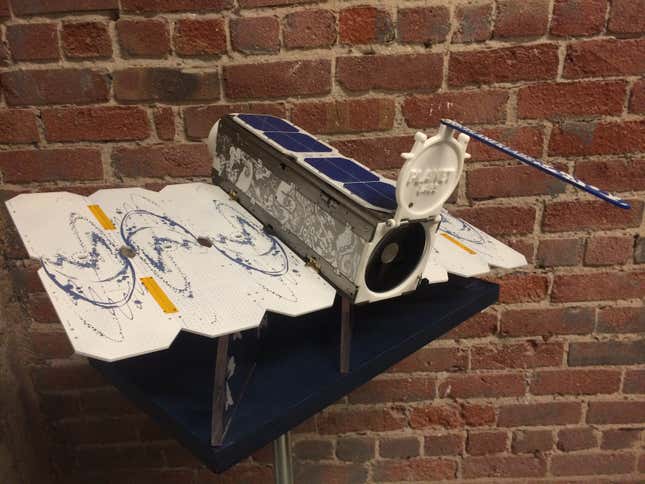 Planet Labs' artist-in-residency program has also resulted into tangible innovations in the lab. Forest Stearns, Planet Labs' first artist-in-residence, decided to cover a constellation of the company's satellites with his artwork in 2013. But space posed a unique design constraint on Stearns: solar radiation and extreme environmental temperature shifts would melt and degrade the paint and ink he worked with, making them hazards to the delicate optical hardware in the satellites. So Stearns worked with Planet Labs' engineering team to come up with a technique that etched the artwork from Stearn's illustrated canvases onto the bodies of the satellites with lasers.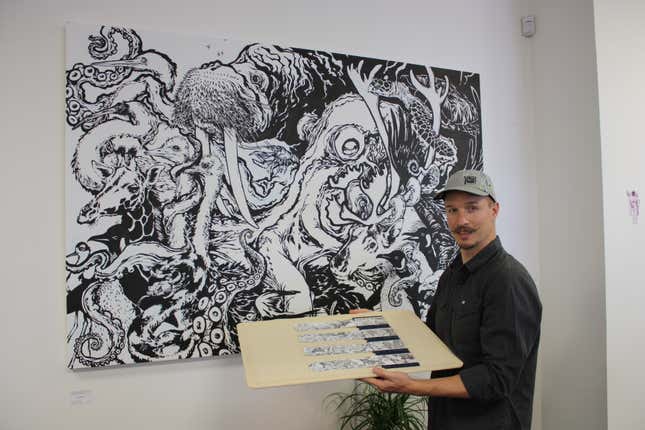 Anderson likens the artistic process to that of scientists. She may not invent something new at the end of her residency, and scientists rarely make a big discovery when they examine a research question. But they may discover something through all of their questions that might inspire innovation elsewhere—perhaps at a tech company.