There are about 13 million abortions conducted every year in China. The US, by comparison, which has about one-quarter of the population, conducts around one million annually. Forced abortions, as part of the government's one-child policy, have long been used to contain the country's population since the 1980's. It is more common to see an ad for "painless abortions" than for condoms in China.
Abortions are so common in China that they're accepted as a fact of life by most women. But recently, a graduate from Communication University of China in Beijing, who identified herself as Shuchan on social media, has sparked a wide-spread discussion in China about the practice. The debate over whether an embryo is a life has become one of the most discussed topics on the platform.
For her graduation project, the advertising design student, interviewed 19 Chinese women who had abortions, and took compelling, black-and-white nude pictures of them, in an attempt to demonstrate how abortions "have affected these females both spiritually and physically," as she wrote on Wechat (link in Chinese, nudity) China's popular messaging app. She named her work "Child, that's how you left," exhibited it at her school at the end of May, and has posted the images on her Wechat account.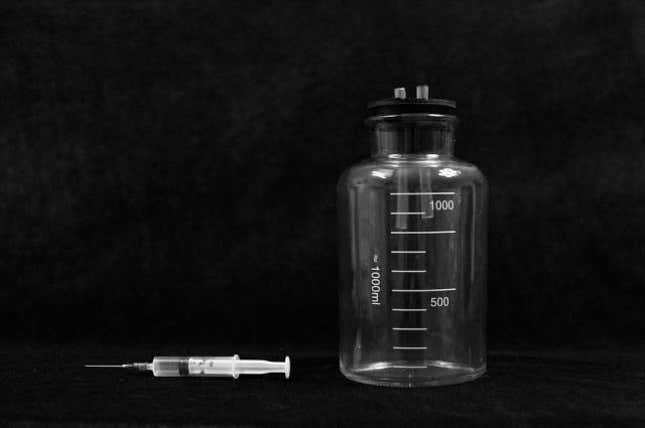 The women photographed by Shuchan vary from a college student to a mother of two kids from a rural village. Most of the women she interviews had abortions to end pregnancies outside of marriage, or when the embryo was thought to have a birth defect. When contacted by Quartz, Shuchan declined to be interviewed because she said the project wasn't finished yet.
A woman called "Black Bud," 35 (link in Chinese), got an abortion when she was first got pregnant in 2004. She and her then boyfriend—now husband—had just moved to Beijing and "could not afford to carry this new life." So "Black Bud" got a medical abortion at a clinic after she saw a abortion ad for a local clinic in the newspaper.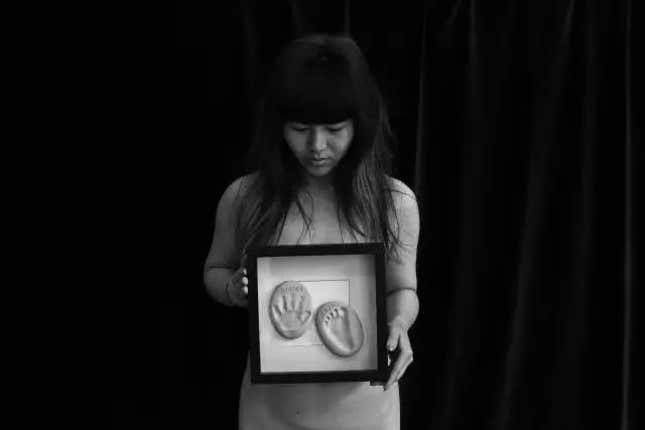 I paid some 200 yuan [$31], and ate a pill. The doctor told me to come to get more pills several days later. I knew nothing. I only saw the clinic was small and dirty.
Liu Yuanyuan, 28, said she hesitated but eventually got an abortion when her embryo was 5 weeks old, because doctors said the child might have some health problems.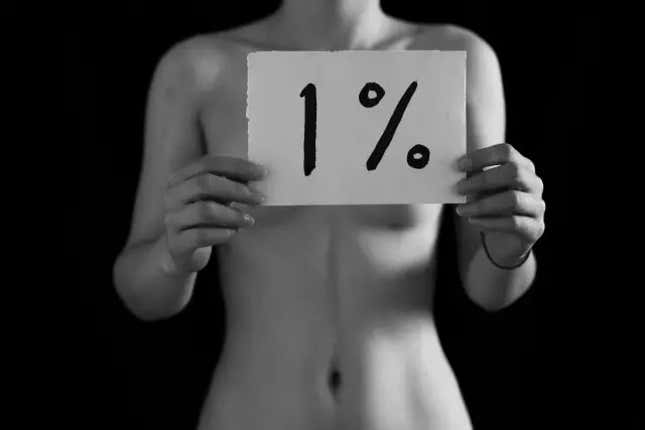 All in all, everything we did is for the kid. My husband and I only want to have one, so it must be healthy. Even if there is only 1% chance of things going wrong, we won't give birth to it.
Those pictures and the women's interviews were picked up by Southern Weekly, a Guangzhou newspaper, and have been viewed by more than 225,000 people on Weibo alone. Opinion is divided on whether the project is good or sensationalist, and more importantly, whether an embryo is a life or not. Female activists say Shuchan's work will only make women think they are killers if they choose to get abortions. Xiao Meili, a female activist who also graduated from Shuchan's university, told Southern Weekly (link in Chinese) that she thinks "an embryo is not a life" and those abortion stories shouldn't be told "in a way of feeling sorry for a child's life."
One blogger's comment on Twitter-like Sina Weibo echoed Xiao's argument:
Boycott this topic. For unwanted pregnancies, the sooner an abortion the better. By making the stuff sensational, do you want to increase women's guilt about abortions?
But about as many people on Weibo are arguing that embryos are lives, like this one:
It's killing people. How can crowning it a name of abortion make people have an easy conscience? Children are innocent. You commit your own sins, and now show they as an performance art. Is there anything not worth showing off?