Renovations at the University of Virginia have uncovered a nearly 200-year-old chemistry lab likely designed with the help of the university's founder, and third president of the United States, Thomas Jefferson.
Workers discovered the chemical hearth within the walls of a lower floor the Rotunda, an iconic building on campus. The floor housed a chemistry classroom, and the lab was probably created for John Emmet, the first professor of natural history at UVA.
"This may be the oldest intact example of early chemical education in this country," Brain Hogg, the university's senior historic preservation planner said in a statement.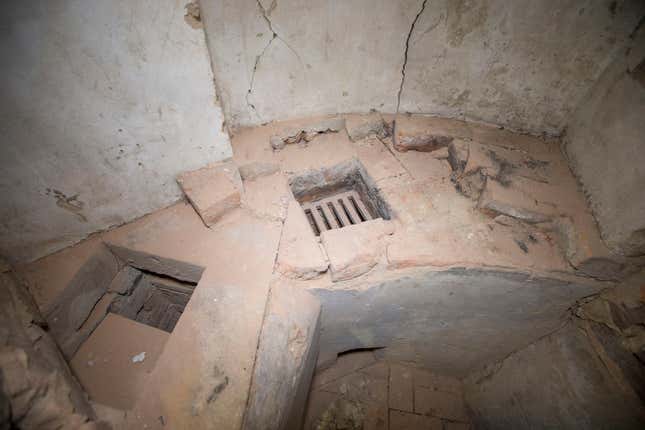 Two fireboxes that were discovered in the 1970s supplied heat to the lab, underground brick tunnels provided fresh air, and special flues took out the fumes and smoke from the interior. The hearth included five workstations cut into stone.
Mr. Jefferson, as he is referred to on campus, helped design the building. In 1823 he wrote to a member of the school's Board of Visitors:
"For the Professor of Chemistry, such experiments as require the use of furnaces, cannot be exhibited in his ordinary lecturing room….We therefore prepare the rooms under the oval rooms of the ground floor of the Rotunda for furnaces, stoves &c. These rooms are of 1,000 square feet area each."
As it was sealed within the walls of the building in the 1850s, the lab remained intact despite a fire in 1895 that destroyed the building's interior. The hidden hearth will be displayed once the renovation of the Rotunda is complete.