The Atacama region in northern Chile is a place of extremes: Blazingly hot during the day, freezing at night with stunningly clear skies—and really, really dry. Often cited as the driest place in the world, the Chilean desert doesn't see much rain at all—but when it does, there are naturally extreme results.
This year the region has seen unprecedented rainfall, the heaviest in 20 years. In March, a mere .96 inches of rain one day contributed to floods that eventually left at least 25 dead. Months later, nature granted a small gift: the desert's mallow flowers have bloomed to spectacular effect, as if in homage to the lost.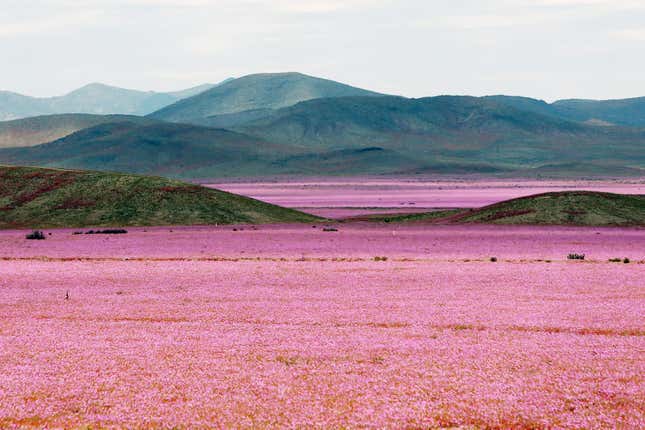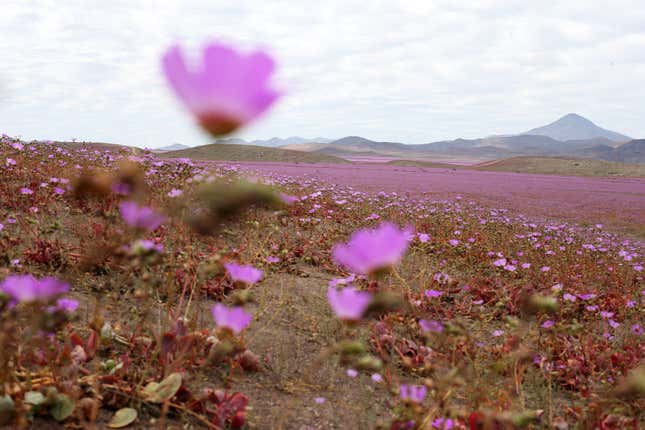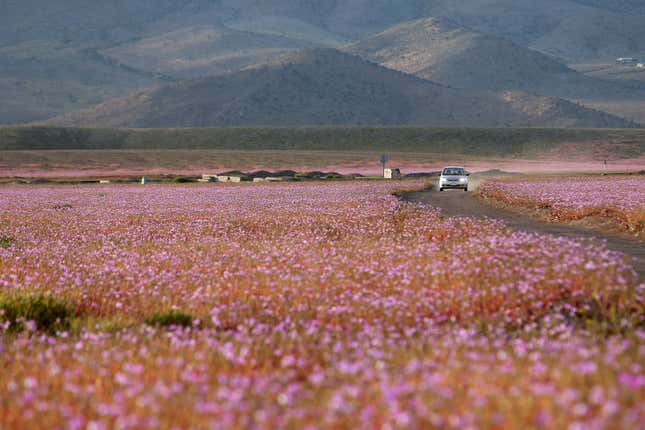 Mallows usually bloom every five to seven years. This year's bloom is said to be the largest in 18 years.
Image by EL GUILLE! on Flickr, licensed under CC BY 2.0.