Friends are good. Sharing is caring. Things change, but that's OK.
Books written for kids can be simple to the point of cliché, but that's what makes them oddly poignant for adults. The best children's books work on two levels: comforting or suspenseful for children, but insightful (or funny) for the grownup reading to them—or alone. (With children's literature driving growth in book sales world wide, it's a safe bet that doting relatives and parents aren't the only buyers.)
Whether you're a parent in need of a better bedtime, an amateur of world-class illustration, or simply a busy adult looking to quiet an overstimulated mind, there's plenty to read after classics like The Giving Tree. Consider this selection of insightful, charming new picture books, all published over the past 15 years.
My Friend Is Sad
(2007), by Mo Willems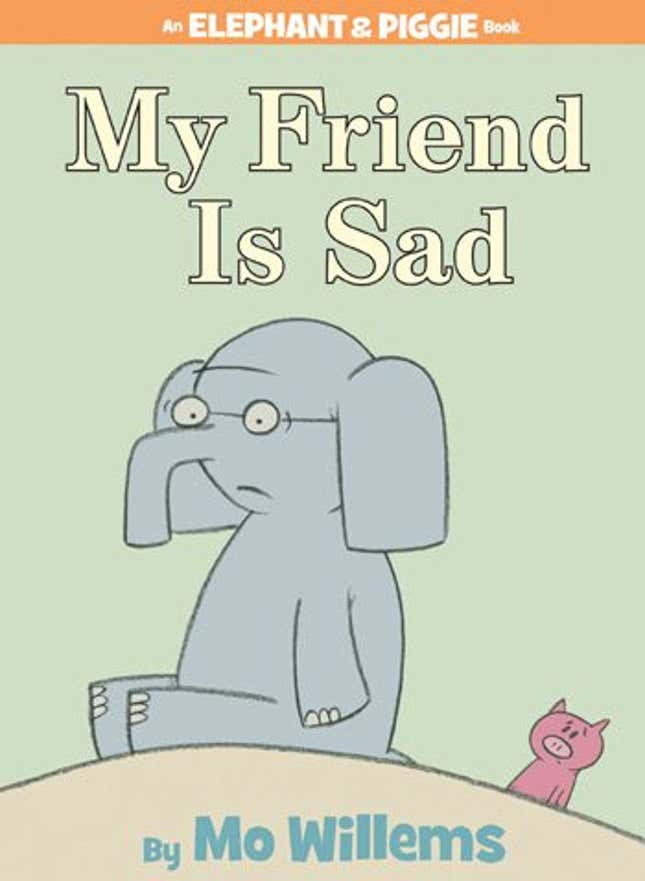 The author of the popular Pigeon Presents series explores the rather adult feeling of having a friend you can't cheer up. Gerald is sad, and Piggie wants to find a way to make him feel better; except in this world, there isn't a therapist at the end of the tunnel.
Lost and Found
(2005), by Oliver Jeffers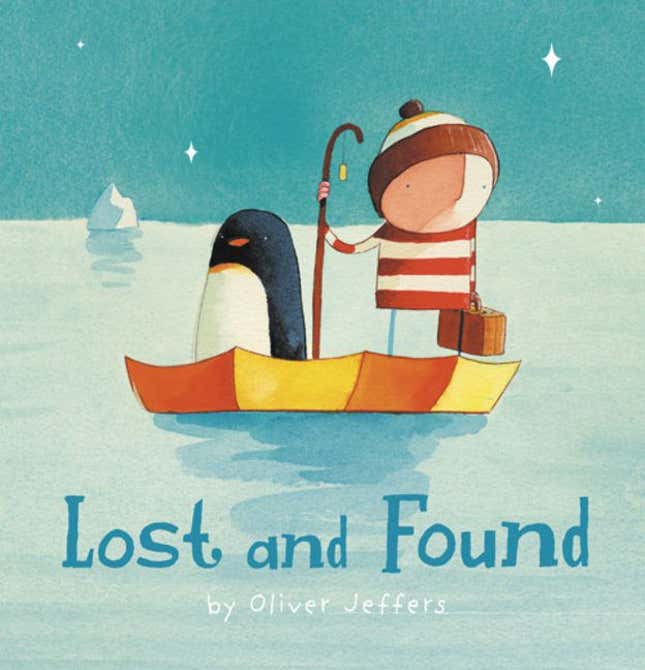 Oliver Jeffers's books are all beautiful, but Lost and Found is destined to be a classic. A boy finds a cute penguin on his doorstep and travels to the South Pole to return his new lonely friend home. Gorgeous blue seascapes ensue.
Gossie and Gertie
(2002), by Olivier Dunrea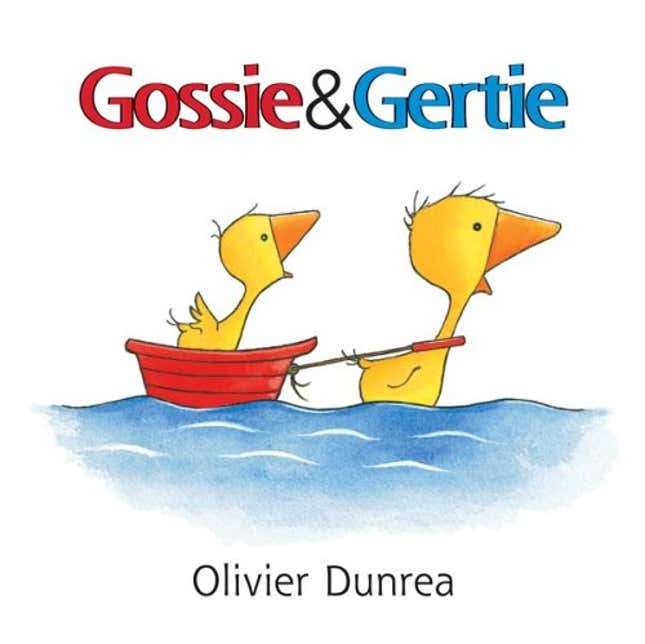 Gossie and Gertie are goslings and best friends who wear tiny matching boots. Theirs is a friendship of follow-the-leader, until one day Gertie wonders who she is, really. This one skirts a bit too close to home, but in the end compromise prevails, and everyone gets a good meal. Thank goodness.
I Want my Hat Back
(2011), by Jon Klassen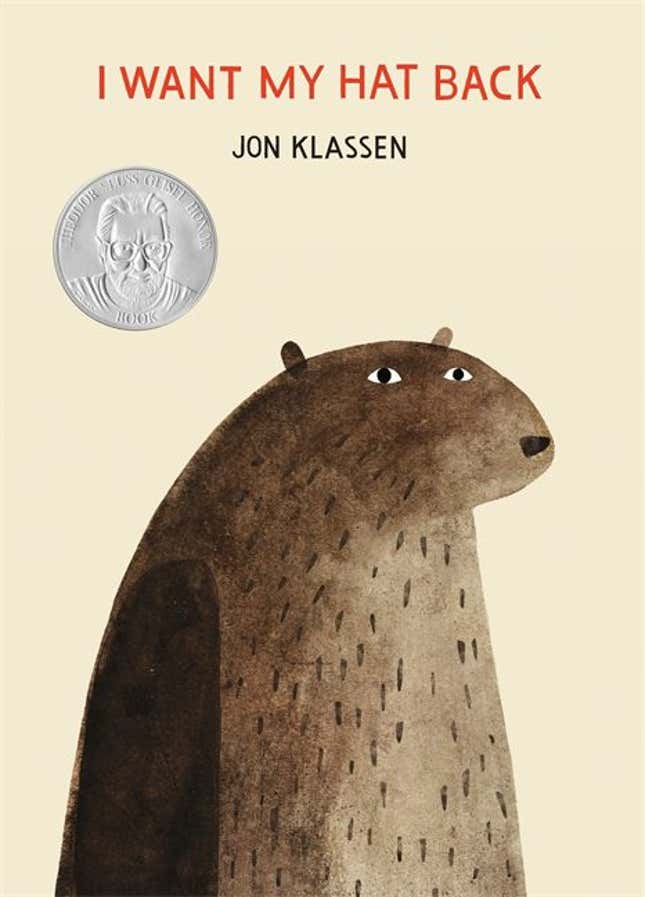 The bear is missing his red hat, and he wants it back. All the animals plead innocent to having the hat, including one who is clearly lying. Not a lot of lessons here, except don't cross a bear when he's lost his favorite possession. Beautiful illustrations, many giggles.
Flotsam
(2006), by David Wiesner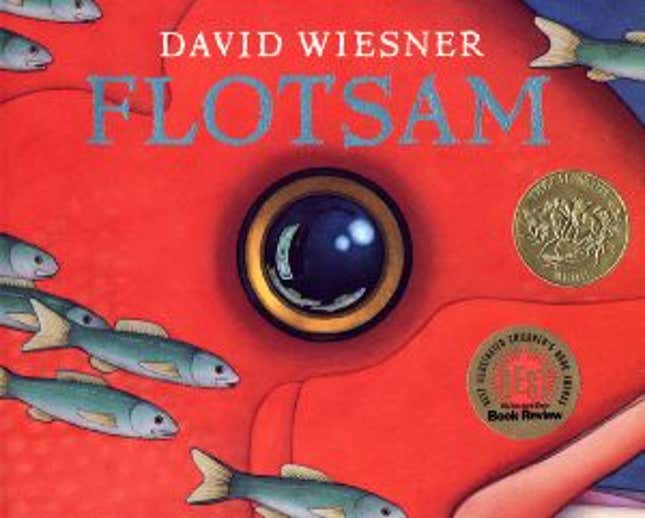 Flotsam is a book filled with gorgeous illustrations of fish and coral captured under water, from three-time Caldecott medal-winning David Wiesner. Wordless, like the experience of the deep ocean, the book is a brightly colored escape.
Extra Yarn
(2012), by Mac Barnett, illustrated by Jon Klassen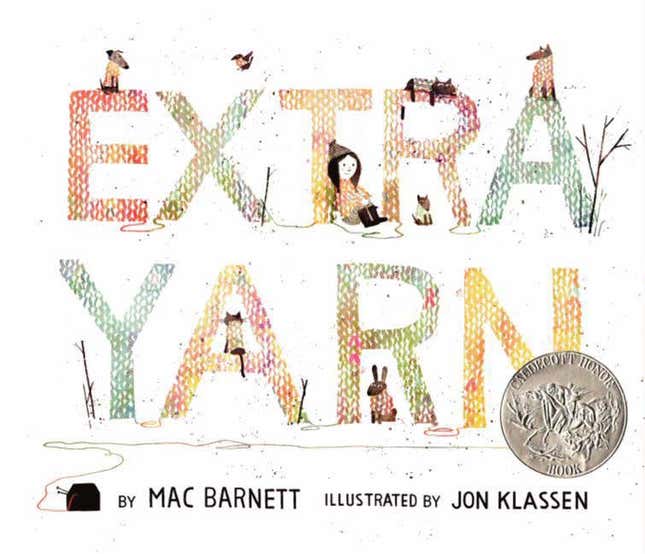 A girl named Annabelle finds a box of yarn and knits colored clothes for her black-and-white town. Basically everything in her world—pets, cars, houses, and neighbors—can be improved by a yarn sweater. Agree.
Press Here
(2011), Hervé Tullet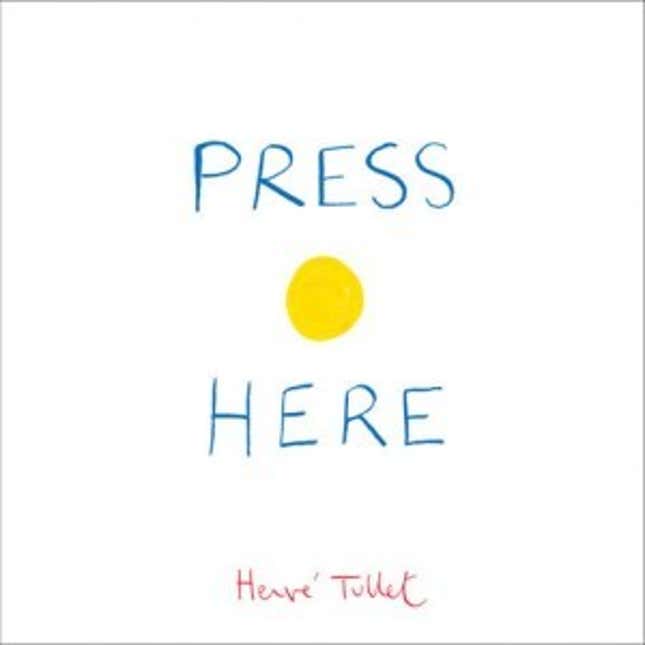 This characterless book is a throwback interactive—like an app, but made of paper. The reader makes dots multiply, scatter, and change color with fingers and imagination.
Goodnight Already!
(2015), by Jory John, illustrated by Benji Davies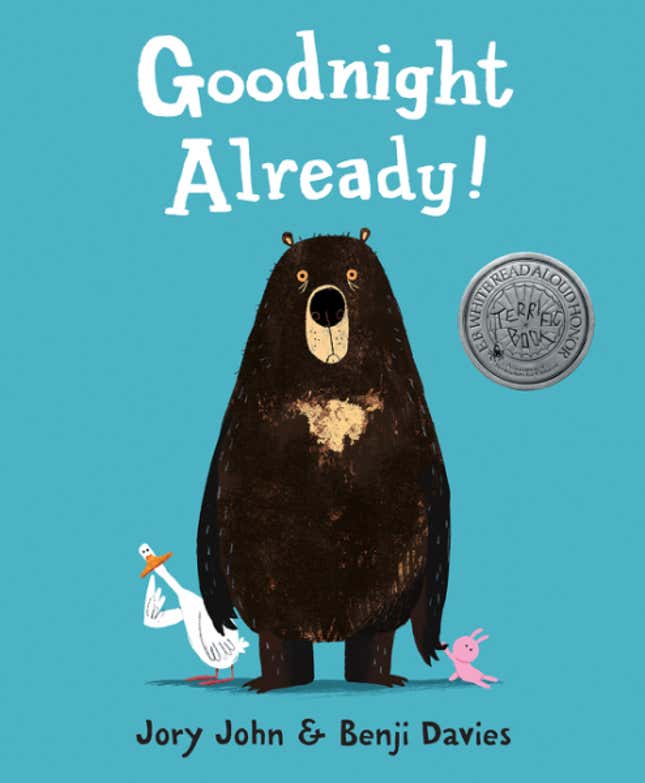 Bear wants to go to bed, but Duck just wants to hang out. A familiar story for anyone who went to college, and for any introverts surrounded by extroverts. Or vice versa.
It's a Book
(2010), by Lane Smith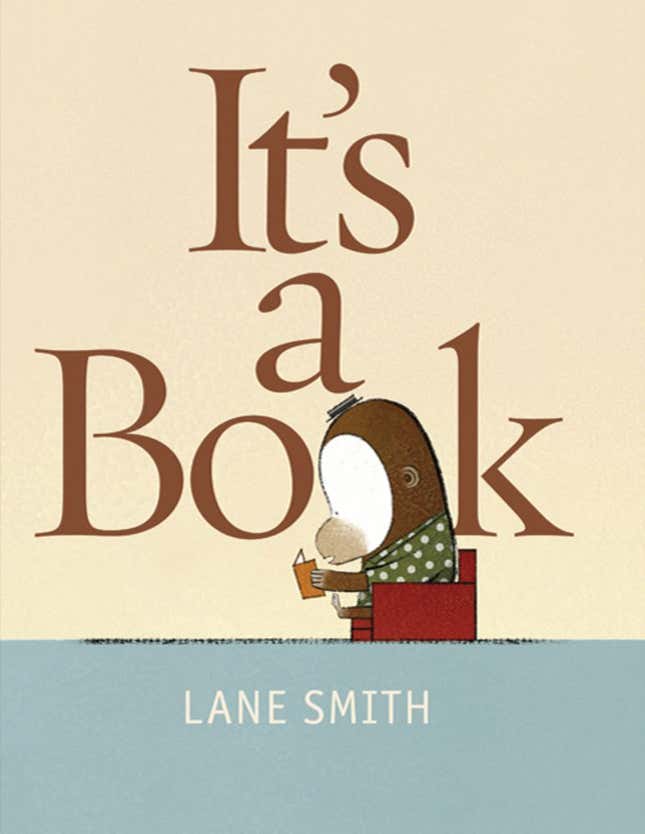 For anyone who loves to turn the pages of books, It's a Book features two animals discussing just what makes a book a book. A sweet rallying cry for books made of paper.