Every year in Indonesia, fires are set to cheaply clear land and make it more suitable for palm oil plantations and other uses. In some cases, rainforests are burned down, destroying wildlife habitat. In other cases, the flames consume drained and dried peatlands, which when lit produce enormous amounts of toxic smoke, as they smolder deep in the soil and are fiendishly hard to extinguish. Either way, over time more and more land that was once wild (and full of wildlife) is giving way to neatly ordered rows of oil palms.
The Indonesian government actually encourages this, and not without reason. Palm oil is a key export for the nation's economy, and a crucial source of income and jobs. But the government often dismisses calls for more sustainable production methods, and Indonesia has become the world's worst global warming offender by some calculations.
It's also the world's largest producer of palm oil. Most of the production comes from Sumatra and Borneo—the two islands worst-hit by the smoke, not coincidentally—but the industry is also rapidly expanding on the Indonesian side of New Guinea, which it considers the next frontier.
The toxic smoke from this year's fires has been some of the worst on record, but it's hardly unusual. In fact, the fires and resulting haze have been recurring since at least the mid-1990s.
Each year, many people (and especially those outside of the region) seem to forget about the problem once the rainy season starts.
It's easy to see why. When the haze is at its worst, media reports sound the alarms. In especially bad years, the Indonesian government might send some military personnel to combat the fires. But eventually the haze recedes—not because the issue has been adequately addressed, but rather because the rainy season starts. Once dry conditions return, so do the fires and haze, and new (but old) headlines. The cycle has been repeated for decades now.
Below we present a "yearbook" of sorts, one showing the haze problem recurring year after year. We've kept the captions that ran at the time, slightly edited.
2015: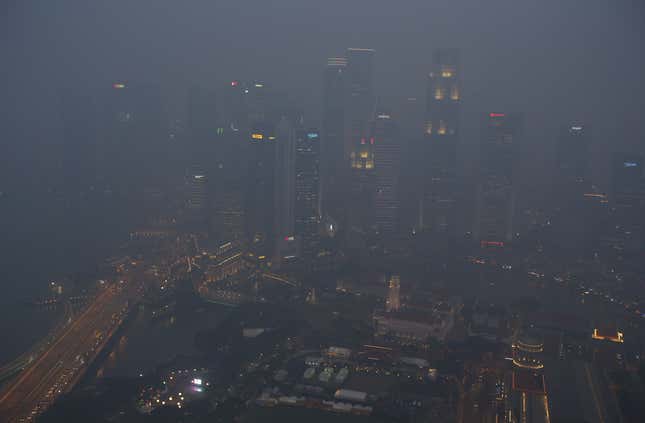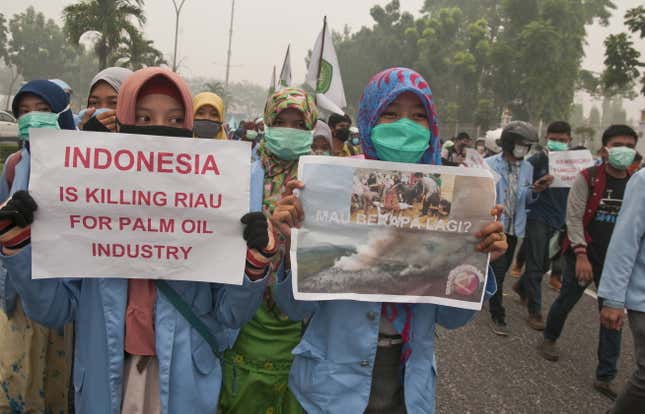 2014: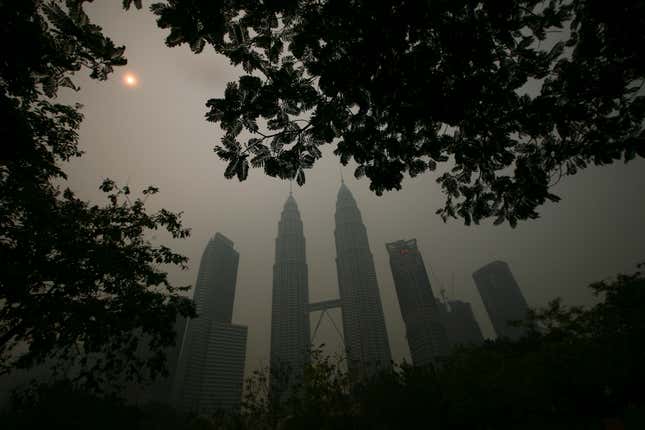 2013: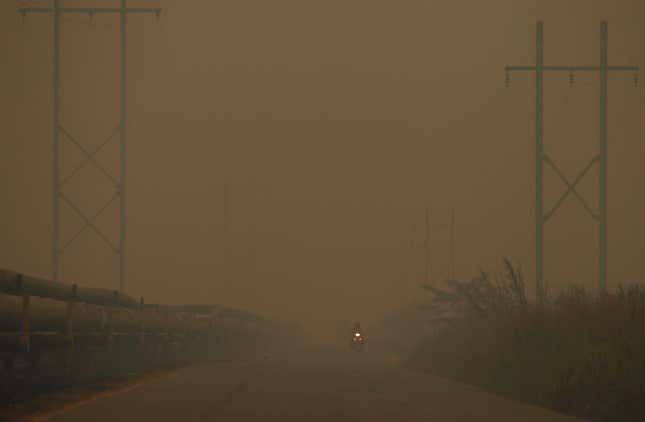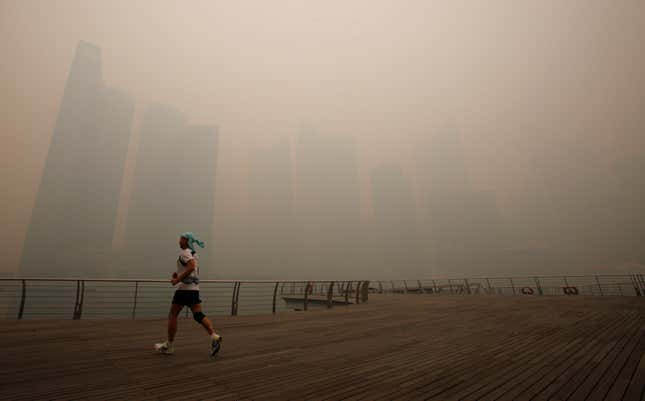 2012: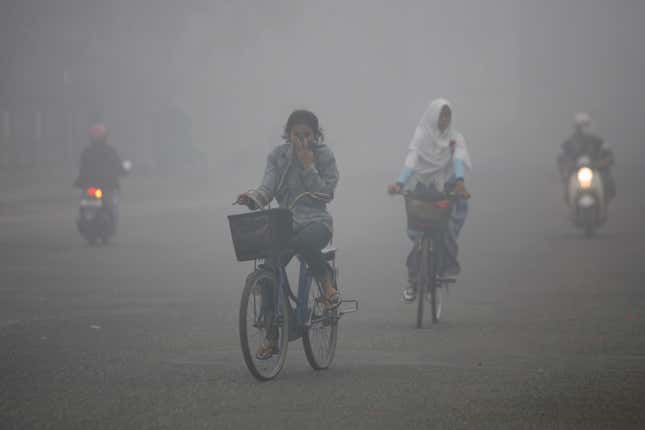 2010: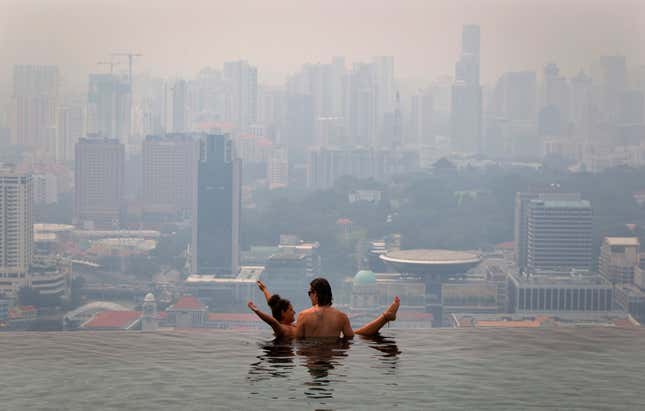 2009: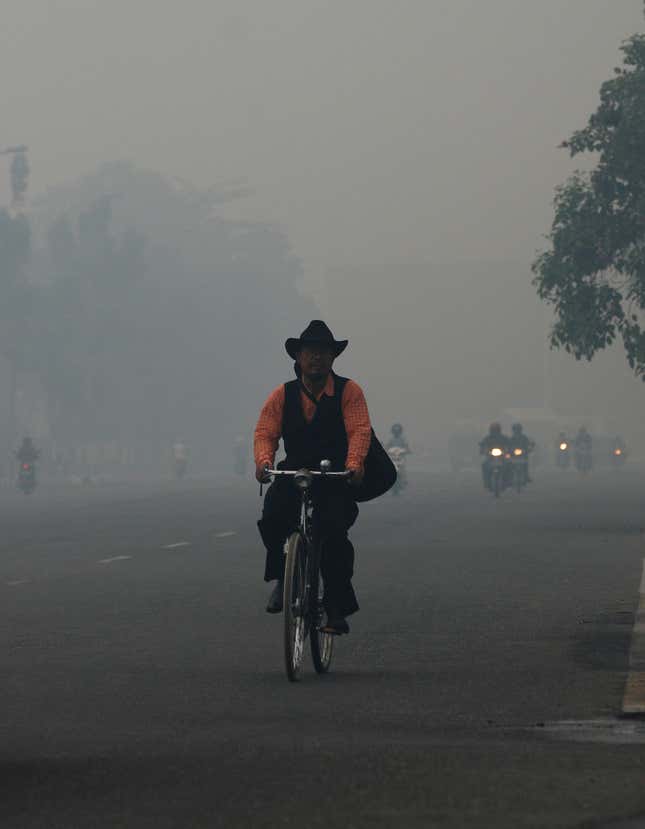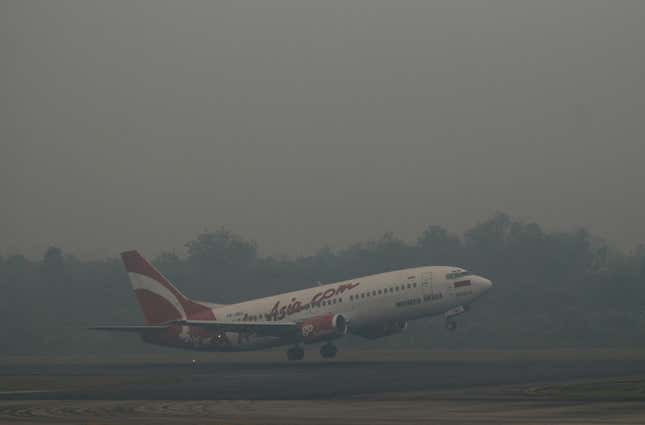 2008: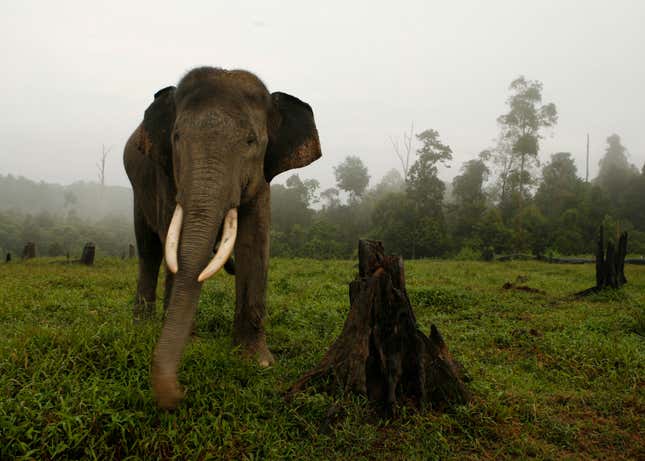 2007: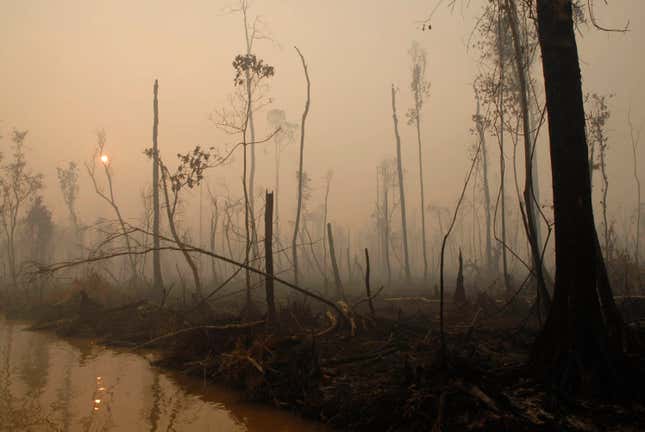 2006: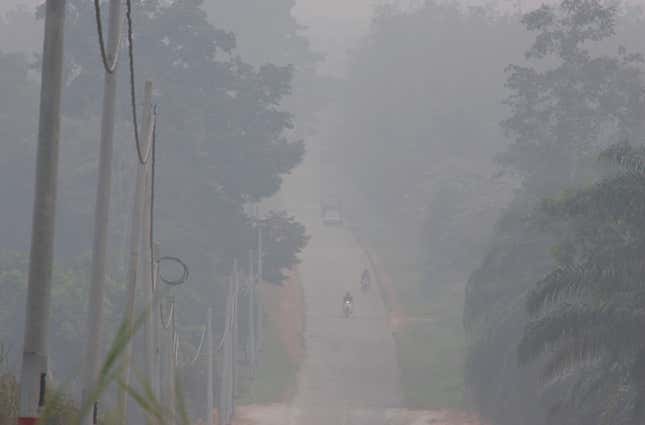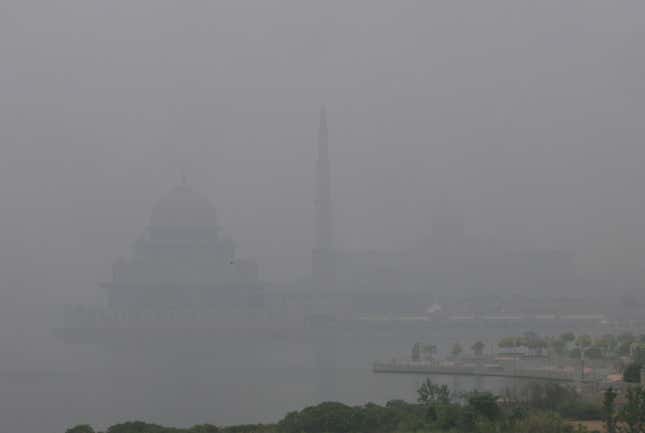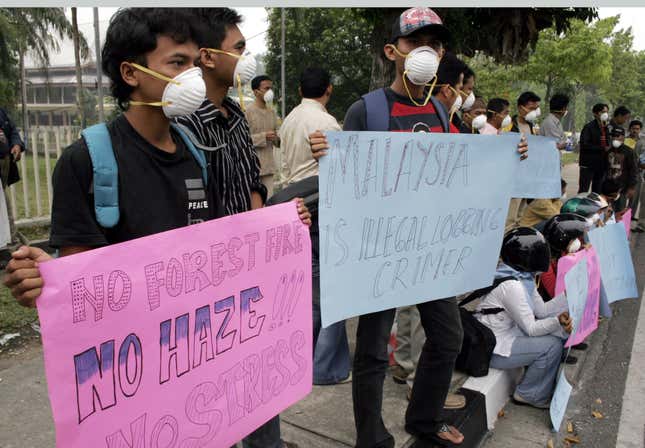 2005: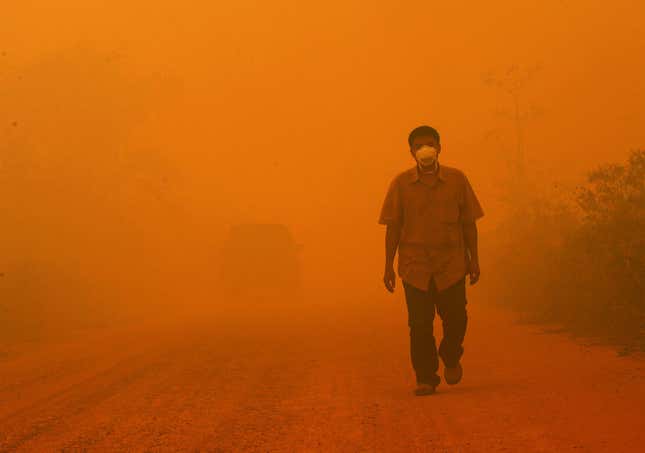 2004: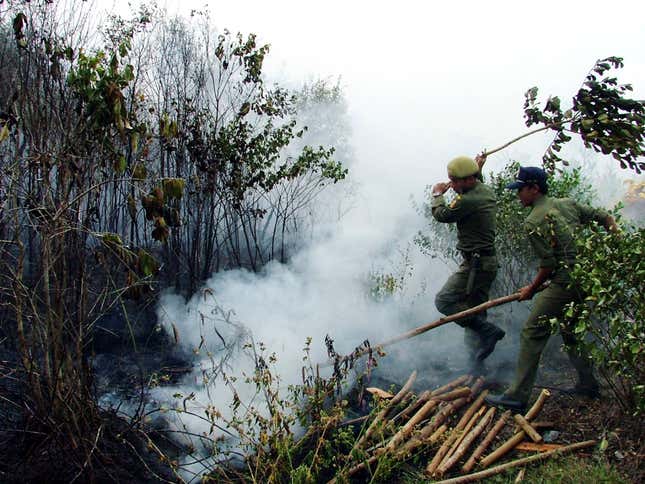 2002: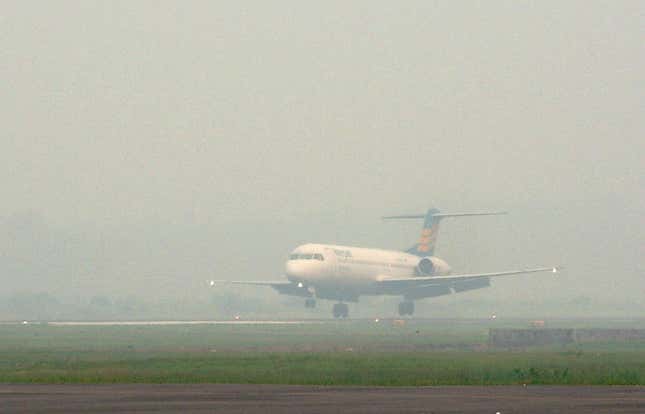 1998: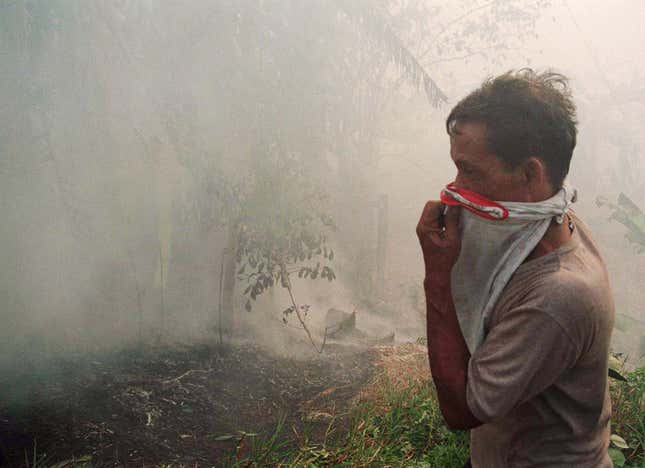 1997: