The seat of Britain's government is falling apart.
After decades of patchy maintenance, London's iconic Parliament building—officially known as the Palace of Westminster—is in desperate need of repair.
"The [Palace of Westminster] is reaching the point where its condition is deteriorating, risks are growing and partial patching and mending interventions are no longer sufficient. Fundamental renovation can no longer be avoided," an independent report stated in June. "The risk of a catastrophic failure is increasing."
The building has rats. It has asbestos. The windows don't close. It lacks modern fire safety features and if a blaze broke out, it could burn like it's 1666 all over again.
Most of the current structure on the River Thames dates from the mid-1800s, when Parliament was rebuilt after a fire. The last major updates came after World War II. In the 70 years since, the building has seen little in the way of modernization.
"If the Palace were not a listed building of the highest heritage value, its owners would probably be advised to demolish and rebuild," a 2012 report on the state of the buildings concluded grimly.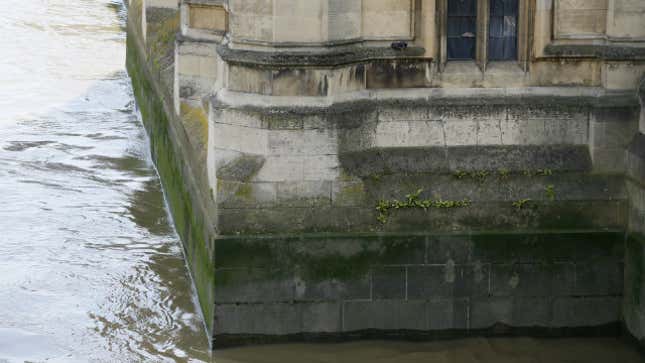 The pipes have rotted, as the Member of Parliament for Exeter recently discovered when a mysterious liquid began leaking into his office from what turned out to be a men's restroom overhead.
"Whenever anyone was having a wee, their wee just came straight through onto the desk in my office," Ben Bradshaw told the Wall Street Journal.
This summer, an independent report prepared by Deloitte presented lawmakers with a series of options.
If lawmakers temporarily move out of the buildings, restoration will take six years and $5.34 billion. This would also allow builders to add modern features like an independent energy system.
Or, for $8.6 billion, lawmakers can stay put and let the repairs happen around them. That would take an estimated 32 dusty, noisy, inconvenient years, at the end of which they'd be left with largely the same outdated building they have now (but at least it would be structurally sound).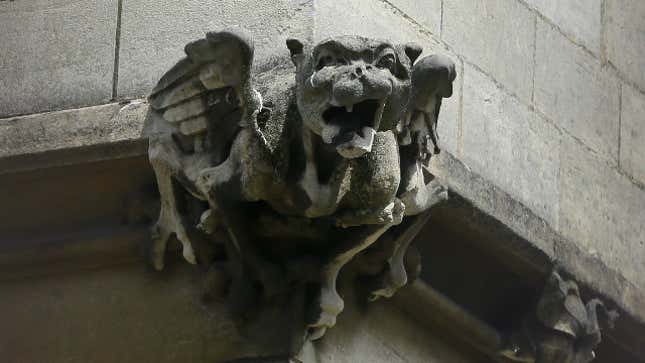 Parliament will likely vote on the issue next year.
Observers attracted to the cheaper, faster option should not underestimate Britain's astonishingly high tolerance for damp and drafts, coupled with a cultural preference for keeping things just as they are, thanks. Even Buckingham Palace has priceless works of art on the walls and buckets to catch ceiling leaks on the floors.
A multibillion-pound repair job is also not an easy sell to the public amid Prime Minister David Cameron's deep cuts to social services.
"I hope we do not need to move out of so symbolically important a building into some soulless conference center," wrote lawmaker Jacob Rees-Mogg, who sits on the restoration committee.
Not all Britain's MPs are so sentimental. Mhairi Black, a 21-year-old Scottish lawmaker, thinks the cost of the proposed renovations is "disgraceful."
"Westminster can't make up its mind whether it's a museum or a functioning parliament," she told the FT (paywall). "It's just a building."