This item has been updated.
The attack in Paris has involved areas around a number of locations: Le Bataclan, a performance venue; the restaurants Le Petit Cambodge, Pizzeria Casa Nostra, and Le Belle Équipe and Stade de France, a stadium on the outskirts of Paris where a soccer match between France and Germany was taking place.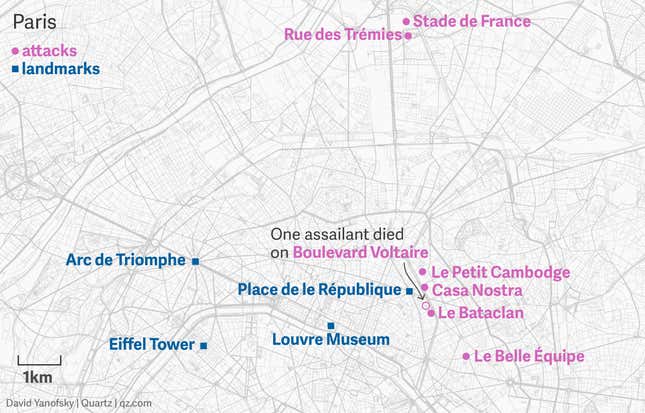 More coverage of the attack can be found here.
Update (Nov 13. 7:45pm EST) A previous version of this post noted an alleged attack at Les Halles. There are conflicting reports of that event so we have removed it from the map.
Update (Nov 14. 11:45pm EST) This post has been updated to reflect new information.