As the Eiffel Tower went dark after Friday's bloody terrorist attacks in Paris, landmarks around the world lit up in the French national colors—red, white, and blue—to show solidarity with victims. Reports estimate that some 127 people may have been killed.
In Rio de Janeiro, Brazil, the iconic statue of Christ the Redeemer was doused in the three colors, generally taken to represent France's tripartite, revolutionary motto: liberté, egalité, fraternité.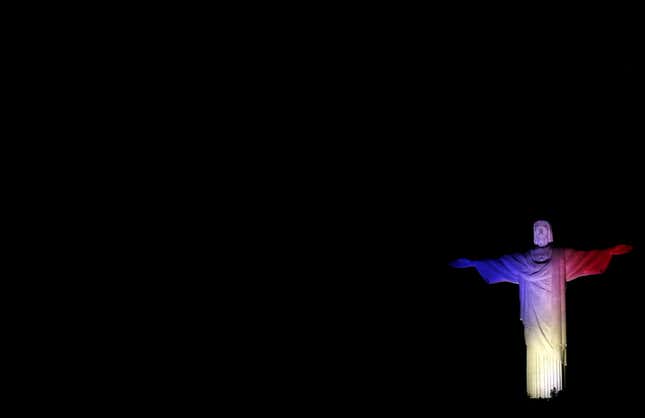 In Mexico City, the Ángel de la Independencia monument: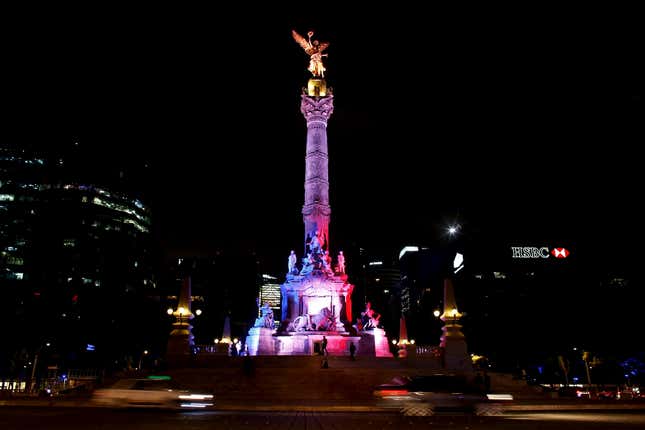 In Toronto, Canada, the CN Tower: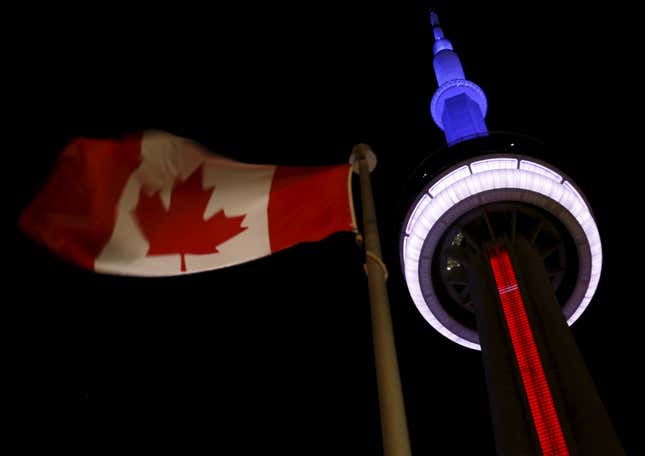 In Sydney, Australia, its world-famous opera house: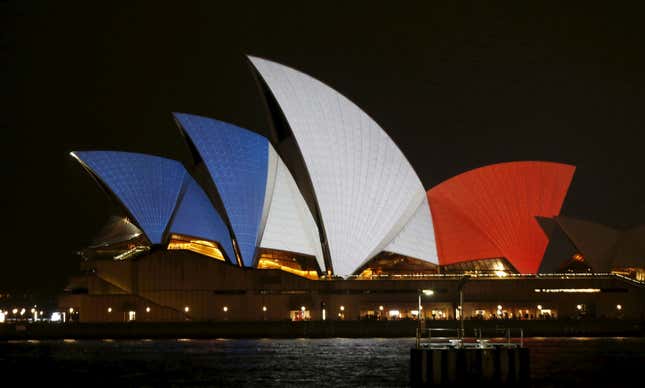 In San Francisco, California, the city hall: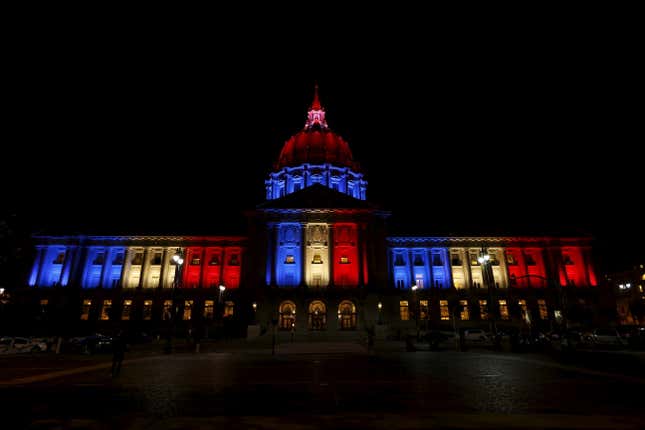 And in New York, the antenna of One World Trade Center: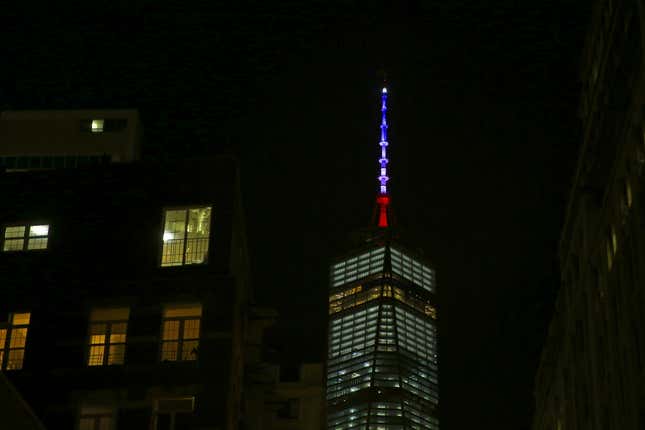 An earlier version of this post mistakenly claimed that the Empire State Building was also illuminated in red, white, and blue in tribute to the victims of the Paris attacks. The building was illuminated on Nov. 12 in honor of Veterans' Day.