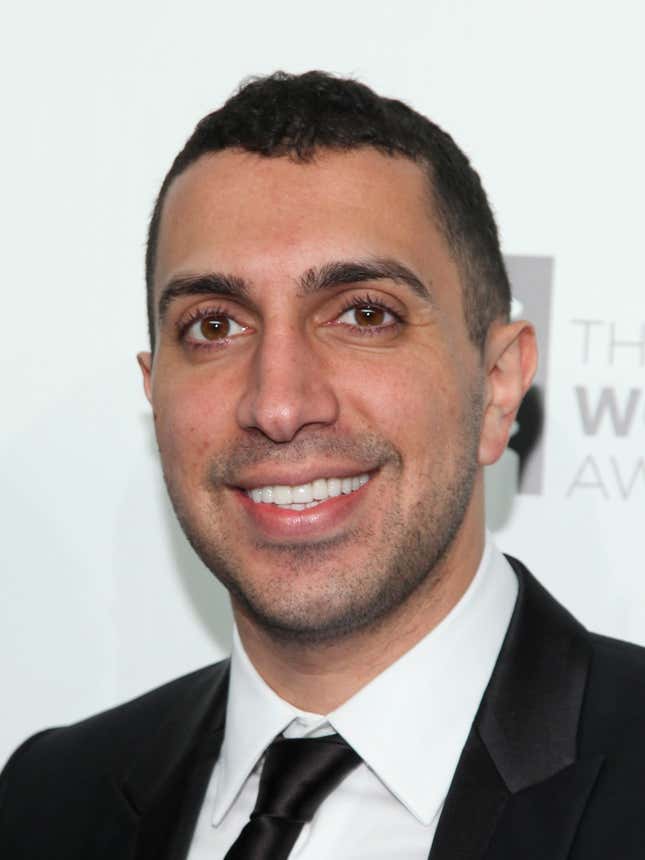 Update (7:27pm ET): Hours before its scheduled IPO, Match Group made a new filing that disavows the interview by Sean Rad, founder and CEO of Match's Tinder. It said, "The article was not approved or condoned by, and the content of the article was not reviewed by, the company or any of its affiliates."
*  *  *
Sean Rad, the founder and CEO of dating app Tinder, gave a jaw-dropping interview to the Evening Standard, which published it just a day before Tinder's parent company intends to start publicly trading.
Many of Rad's comments in the interview are surprising enough, but its timing may also raise alarms because US companies aren't allowed to make certain public statements ahead of an initial public offering. The so-called "quiet period" doesn't forbid all comments by executives, and the rules are considered by many to be vague. But Google's IPO in 2004 was famously shaken up by an interview its founders gave to Playboy during the quiet period.
Tinder is a subsidiary of Match Group, which is scheduled to set a price for its IPO tonight (Nov. 18) and begin trading tomorrow (Nov. 19). The offering may value Match Group at about $3.1 billion, with Tinder considered to be a large portion of that. Match Group spokeswoman Isabelle Weisman didn't immediately return a phone call seeking comment.
Rad was previously removed as CEO following a sexual harassment lawsuit by a former employee. In the interview with the Evening Standard, he talks openly about his sexual history, describes a woman "begging" him for sex, and says he performed "background research" on a female journalist who wrote a critical story about Tinder's effect on dating culture. "There's some stuff about her as an individual that will make you think differently," Rad says.
And then there's this strange moment of confusion: "Apparently there's a term for someone who gets turned on by intellectual stuff. You know, just talking. What's the word? I want to say 'sodomy'?"
The word he was probably looking for is "sapiosexual."
Rad's comments about Tinder itself aren't particularly controversial and generally repeat statements he has made before, but regulators can be touchy about any comments ahead of an IPO. Rad has made other public comments since Match Group's IPO filing, and it wasn't clear exactly when he gave the interview to the Evening Standard. The US Securities and Exchange Commission didn't immediately reply to a request for comment.
Rad isn't an officer of Match Group, which also includes Match.com, OKCupid, and other dating services. The company is entirely owned by IAC. Rad doesn't own any shares in Match Group, according to Match's IPO prospectus, though he may own part of Tinder.