Turkey shot down a Russian military plane that it said violated Turkish airspace near the border with Syria. Russia denied that its plane entered Turkey, and Russian president Vladimir Putin decried the action. By the end of the day, there was little clarity about what really happened.
The Turkish military said it warned the pilots of the Russian jet "ten times in five minutes," but the pilots failed to respond. It also released a map, disputed by Russia, of the jet's path as it entered and left Turkey: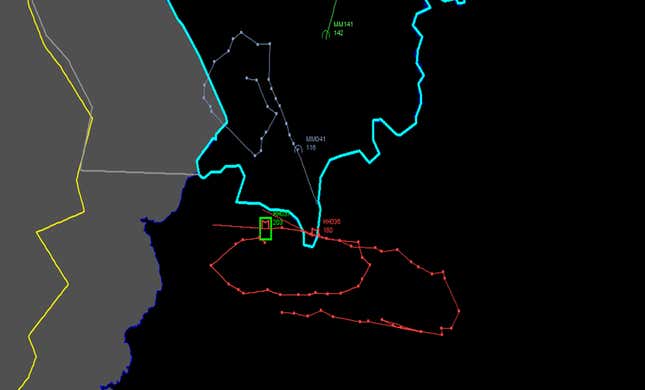 The jumble of information in Turkey's map may leave you confused as to where exactly the plane flew, so we've attempted to recreate it. Here is where the incident took place: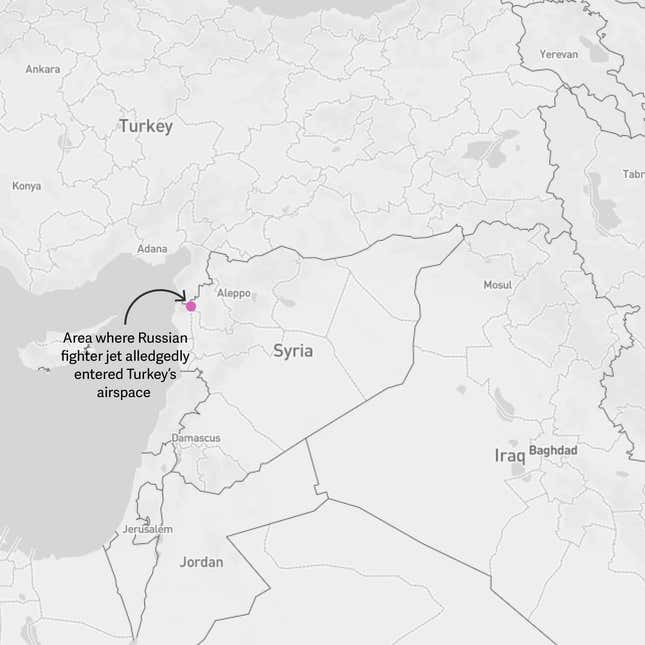 That's all the way at the southernmost tip of Turkey. Here's a closer look, with the flight path claimed by the Turkish military: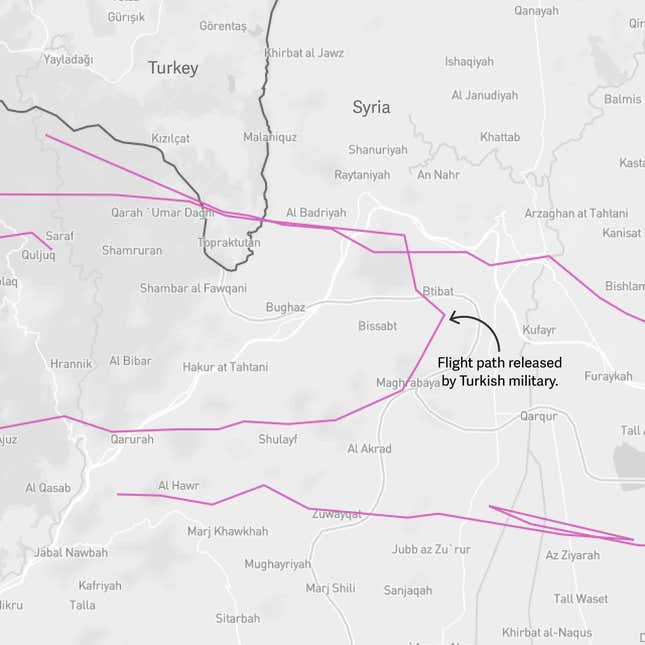 Turkey's map appears to indicate two diverging flight paths in red, labeled HH037-203 and HH036-180; both are represented here in purple. Whether there was a second Russian plane or the radar tracked one plane as two is unclear. It's possible the aircraft passed through Turkish airspace twice before it was shot down.
Here's a more zoomed-in view: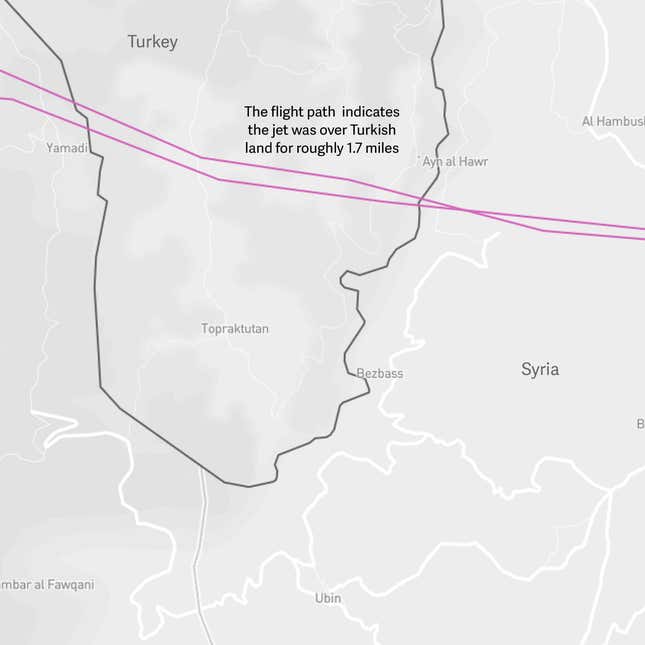 Each of these paths show a short trip of about 1.7 miles through Turkey's airspace, no more than two miles above the southern tip of the country. Although the Turkish military has said the plane remained in its airspace for five minutes, this distance would take the Russian warplane that was shot down less than a minute to cross, assuming a constant elevation.