This post originally appeared on Artsy.net.
There are many ways to take stock of influence in the art world—critical reception, popularity, and market prowess are among them. As the art world continues to expand, that becomes all the more difficult. We're in a moment of regionalization—with art scenes thriving in São Paulo, Singapore, and Istanbul—as much as we are in one of consolidation around the global financial capitals of New York and London, with a core contingent of the art world making a yearly migration, crisscrossing the globe to visit them all.  Here, we've crunched Planet Art's data on contemporary art's most mentioned cities in the media in 2015, pulled figures on fairs, museums, and galleries, and racked our editors' brains to rank the art world capitals of 2015.
01 New York City
1,000+ Galleries in 2015
75+ Art museums and institutions
30+ Art fairs 2015
It's hard to find an art-related stat in which New York City fails to come out on top. The city is home to more galleries and more major art institutions than any other. And its marketplace is bigger than others by a large measure. Two-thirds of auction sales over $1 million take place in the city, and all 10 of the most expensive works purchased at auction in 2015 were sold from the New York sale rooms of Christie's and Sotheby's (all but two from the former). For the Armory Show and Independent art fairs in March, and Frieze New York in May, the city welcomes swarms of international galleries and collectors to its grid. But while impressive, that all says little about the wealth of artists that continue to call New York their home, with studios and artist-run spaces dotting the outer boroughs—and Manhattan too.
02 London
500+ Galleries in 2015
60+ Art museums and institutions
10+ Art fairs 2015
Over the past decade, the London contemporary art scene has taken a spiking, upward turn. Thanks in no small part to the city's ability to attract the global elite, international galleries including David Zwirner, Pace, Gagosian, and Marian Goodman have all opened shop within London's limits as the stock of the city's native dealers—Lisson, Sadie Coles HQ, and White Cube among them—soars. Then, of course, there's Frieze London. The 13-year-old fair brings the art world to the British capital in droves each October, and since 2012, Frieze Masters has added historical weight to the week. From Whitechapel Gallery, to the Royal Academy of Arts, to the Tate, the city's museums at least rival those of New York. Tate Modern's Turbine Hall and the installations within it have done much of the heavy lifting for all invested in the promotion of culture by bringing vast new swaths of the public into a contemporary art institution.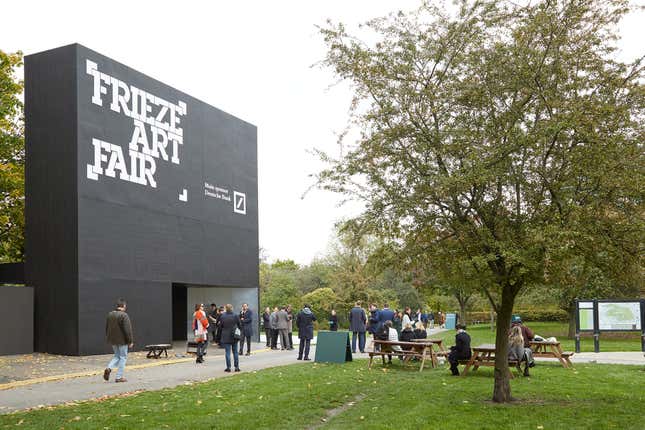 03 Miami + Miami Beach
75+ Galleries in 2015
10+ Art museums and Institutions
20+ Art fairs 2015 IN 2015
Though Miami's wealth of private collections—from Don and Mera Rubell to Ella Fontanals-Cisneros—and increasingly acclaimed institutions like the Pérez Art Museum Miami (PAMM) are elevating the city's cultural stock, it's in December that an avalanche of attention hits South Beach thanks to Art Basel in Miami Beach. The city serves as the art market's gateway to Latin and South America, and numerous satellite fairs and fêtes have joined the 14-year-old main event to mark a tropical send-off to the art-world calendar.
04 Venice
40+ Galleries in 2015
10+ Art museums and institutions
0 Art fairs in 2015
The art world touched down in Venice once again this May for the 56th Biennale, with its central exhibition, "All the World's Futures," headed up by Haus der Kunst director Okwui Enwezor. For the past 120 years, the biennale has been a touchstone for artistic progress, from Filippo Tommaso Marinetti dropping his Futurist Manifesto from the clocktower in 1909 to Marina Abramović's 1997 "Balkan Baroque." This year was no different, with Christoph Büchel's conversion of the city's Santa Maria della Misericordia church into a mosque both touching a nerve and driving social practice forward, while Simon Denny's NSA-centric New Zealand pavilion plumbed the politics of data.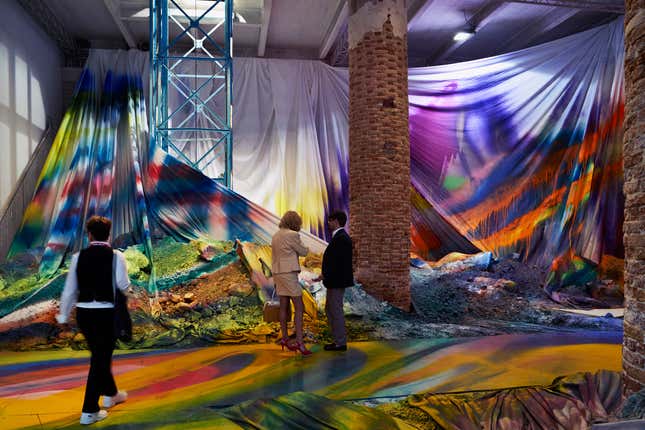 05 Paris
500+ Galleries in 2015
60+ Art museums and institutions
5+ Art fairs in 2015
Europe's longtime home of culture, Paris welcomes the art world each October for the Grande Dame of art fairs, FIAC—and, this year, the impressive young upstart Paris Internationale. Meanwhile, its host of influential gallerists, from Thaddaeus Ropac to Emmanuel Perrotin, and institutions like the Centre Pompidou and the Palais de Tokyo bolster the critical conversation year-round. Exhibition highlights in 2015 ranged from Mona Hatoum's retrospective at the former to Ugo Rondinone's homage to John Giorno at the latter.
06 Berlin
400+ Galleries in 2015
35+ Art museums and institutions
3+ Art fairs in 2015
Known first as a home to artists and artistic production, Berlin is in many respects the conceptual soul of contemporary art. Its galleries—which range from Esther Schipper, neugerriemschneider, Galerie Neu, and KÖNIG GALERIE to younger programs influencing art's cutting edge like Tanya Leighton, Supportico Lopez, and PSM—take that remit seriously. And while April's Gallery Weekend and September's Berlin Art Week may attract the biggest amount of attention to the city each year, Berlin remains a key locale across the calendar for anyone in the art world keen to know what's next.
07 Los Angeles
200+ Galleries in 2015
20+ Art museums and institutions
3+ Art fairs in 2015
Though the Southland is home to art fairs Art Los Angeles Contemporary (ALAC), Paris Photo LA, and Paramount Ranch, it's the city's recent mass-influx of artists that has perhaps drawn the most fervent art-world attention. 2015 was an especially good year among the past few for the city's upward trajectory. Galleries like New York's Maccarone, London and Berlin's Sprüth Magers, and Hauser & Wirth all announced or opened new L.A. outposts. Meanwhile, in September, the city's biggest artistic benefactors, Eli and Edythe Broad, opened The Broad, a $140 million new home for their collection, to critical acclaim.
08 Basel + Zürich
75+ Galleries in 2015
15+ Art museums and institutions
10+ Art fairs in 2015
Though Basel and Zürich both have vibrant art scenes in their own right, the mere hour-long commute between the pair (less than half of what it often takes to cross L.A.) means that an art-focused trip to one almost always includes the other. Such is the case each June when the art world stops off in Zürich for its annual gallery weekend ahead of the art market megalith that is Art Basel in Basel. The latter's location on the borders Switzerland, France, and Germany (and its resulting status as a free port) place it in the midst of Europe's deepest pockets. Meanwhile, the cities' highly influential Kunsthalle Basel and Kunsthalle Zürich set the tone for contemporary art's future.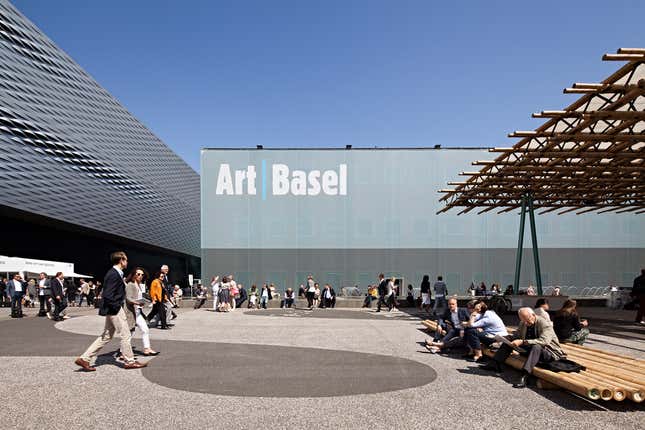 09 Hong Kong
50+ Galleries in 2015
5+ Art museums and institutions
4+ Art fairs in 2015
Art Basel christened Hong Kong a major art-world capital in 2013 when they purchased ART HK, which moved to March under its new moniker this year. The city, which serves as Asia's economic hub, has for some time been in the crosshairs of the major auction houses, with Christie's opening a gallery in 2010 and Sotheby's in 2012. An increasing number of major galleries like Gagosian, Simon Lee, and Lehmann Maupin have set up outposts in the city. Museums like the forthcoming M+ are being developed at a rapid pace. And new fairs are opening like Art Central, which became Art Basel in Hong Kong's first satellite in 2015. All that momentum makes Hong Kong one of art's buzziest centers, with all eyes on where the city will go next.
10 São Paulo
40+ Galleries in 2015
10+ Art museums and institutions
2+ Art fairs in 2015
Though 2015 did not include an edition of the ever-influential São Paulo Biennial—Jochen Volz's "Incerteza viva" ("Live Uncertainty"), the biennial's 32nd edition, will take place next fall—Brazil's financial center remains South America's first city for art. That's thanks to April's SP-Arte and a host of influential galleries such as Mendes Wood DM, Galeria Nara Roesler, Galeria Jaqueline Martins, and Galeria Fortes Vilaça. The rapid economic growth that characterized Brazil's last decade or so has taken something of a nose-dive in the past year, putting the brakes on Brazilian collecting habits. Still, those dealers and the country's artists continue to hold a strong position on the international art radar.
11 Singapore
40+ Galleries in 2015
5+ Museums and institutions
3+ Art fairs in 2015
It's hardly surprising that a city with such economic might as Singapore would attract a hefty art scene. Major investments have been made in the country's cultural infrastructure in recent years, including the 2012 opening of Gillman Barracks, which brought in international galleries such as ARNDT, Pearl Lam, Sundaram Tagore, and ShanghART. The city hosts Southeast Asia's biggest fair, Art Stage Singapore. And, in November 2015, the National Gallery Singapore opened its doors. The city-state's first major art museum merged the former City Hall and Supreme Court buildings and welcomed over 170,000 visitors in its first two weeks.
12 Istanbul
30+ Galleries in 2015
10+ Art museums and institutions 
3+ ART FAIRS IN 2015
dOCUMENTA (13)'s beloved artistic director Carolyn Christov-Bakargiev curated the 14th Istanbul Biennial this year, drawing all eyes to the Bosphorus's shores this fall. While the Syrian conflict, ISIS's rise, and the ensuing refugee crisis is said to have kept some away from the biennial and Istanbul's two major market events (ARTINTERNATIONAL and Contemporary Istanbul), the city's unique position between East and West continues to make it a rich context for art to unfold within.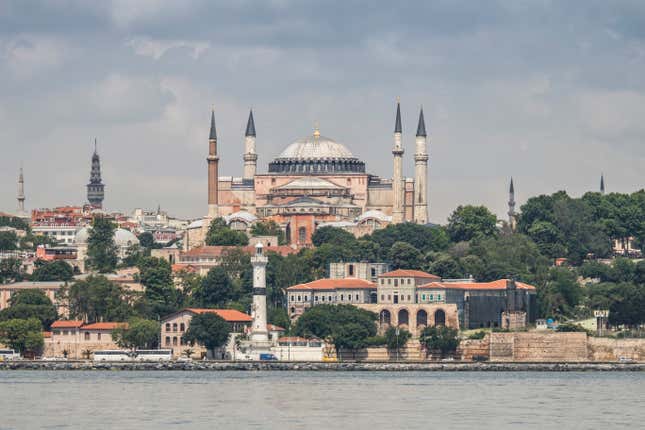 13 Beijing
75+ Galleries in 2015
10+ Museums and institutions
2+ Art fairs in 2015
Shanghai may host mainland China's biggest market events—West Bund Art & Design, ART021, and Photo Shanghai—but Beijing remains the first city for artists in the world's second-most-powerful economy. The scene is centered in the 798 Arts District where major institutions like the Ullens Center for Contemporary Art (UCCA) abut dealers like Galerie Urs Meile, Galleria Continua, Long March Space, and de Sarthe Gallery. And the capital appears poised for an even greater renaissance, with Chinese artists and art professionals flocking back home to ride the tide.
14 Brussels
75+ Galleries in 2015
15+ Art museums and institutions
5+ Art fairs in 2015
Known for its significant collector base—likely the world's highest concentration in any one metropole—and their penchant for emerging art, Brussels boasts an enviable bunch of galleries from established outfits like Xavier Hufkens, Meessen de Clercq, and Almine Rech to cutting-edge youngsters like Super Dakota, C L E A R I N G, and LEVY.DELVAL. Each April Art Brussels welcomes those outfits and a host of others from around the world to Belgium. And while buzz was high this year, with news that the fair is moving to a new location in 2016, the former industrial site Tour & Taxis, and that New York's beloved Independent art fair is launching a Brussels edition around the same time, the city is definitely one to keep an eye on in the future.
15 Detroit
20+ Galleries in 2015
2+ Art museums and institutions
0 Art fairs in 2015
Detroit has been lauded as America's Berlin for the past several years. And despite the fact that L.A. likely has great claim to that title, the Motor City continues to attract alternative spaces looking to jump the coasts' hustle (and steep rents). Most notably, Galapagos Art Space set down in Motown this year after ditching their Brooklyn digs. (In 2016, they'll launch Detroit's first-ever biennial.) Detroit also serves as a stand-in on this list for the many emerging art capitals worldwide, from Mexico City to Mumbai, Bogotá to Beirut, and beyond that are in the midst of explosions of artistic activity and may well break into this list in 2016.