Steve Jobs had it wrong. Though the late Apple founder insisted that people didn't want to buy "phablets," consumers have fully embraced large phones that border on tablet status.
New data released released Jan. 5 from Flurry, a mobile analytics firm owned by Yahoo, show that phablets—typically phones with screens measuring 5 inches or more (about 13 cm)—made up 29% of the 2.1 billion smart devices it tracked in the fourth quarter.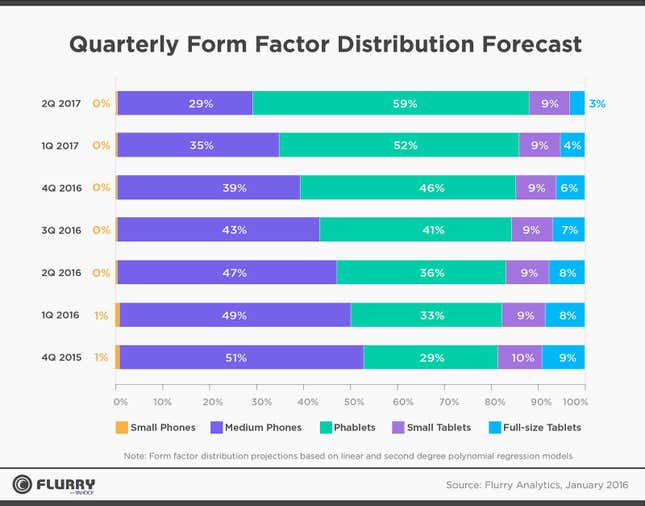 According to Flurry's forecast, these huge phones will make up more than half of all mobile devices starting in 2017. The firm also projects that large tablets will fall out of favor with consumers, dropping from 9% at the end of 2015 to 3% by the first half of 2017.
Big phones are simply more engaging, without being too unwieldy to carry. Their immense screens give people more real estate to watch videos, play games, and read. Flurry reports that people spent 334% more time on phablets in 2015 compared with the year prior.