When most of our garments bear "Made in…" labels from distant countries, it's easy to forget that the US still has its own huge textile industry, generating $18.3 billion in exports, according to the US Department of Commerce. In luminous testimony to the mills that were once a pillar of the American economy, New York-based photographer Christopher Payne has spent the last five years capturing their colorful inner workings.
A trained architect, Payne switched to photography when the firm he worked for closed after the 2008 financial crash. He bought his first camera when he was 30, and has been making a living shooting buildings for magazines and corporate clients since.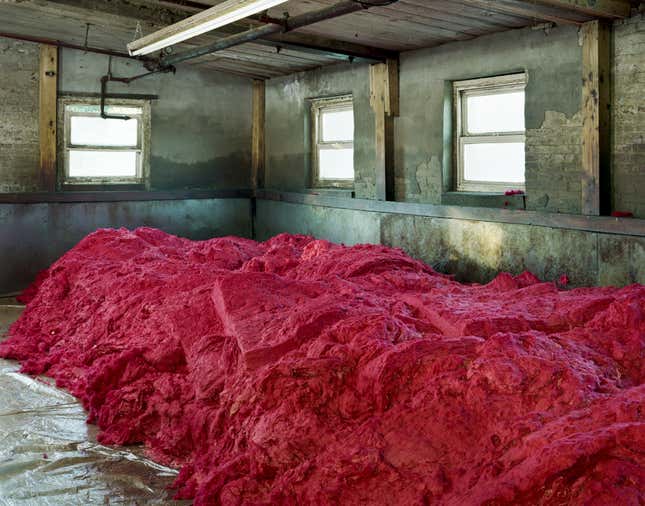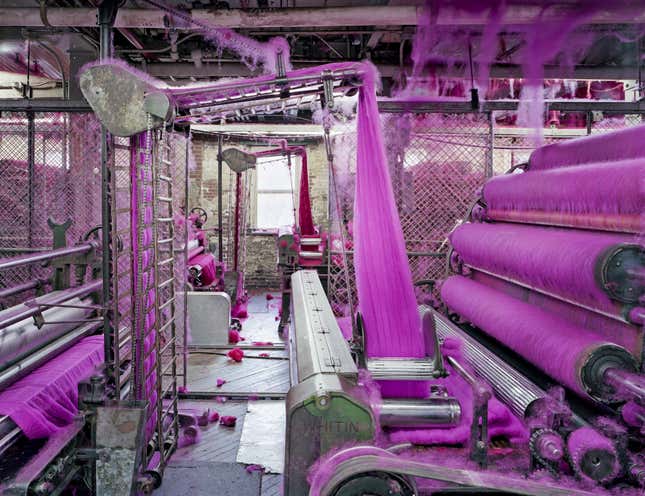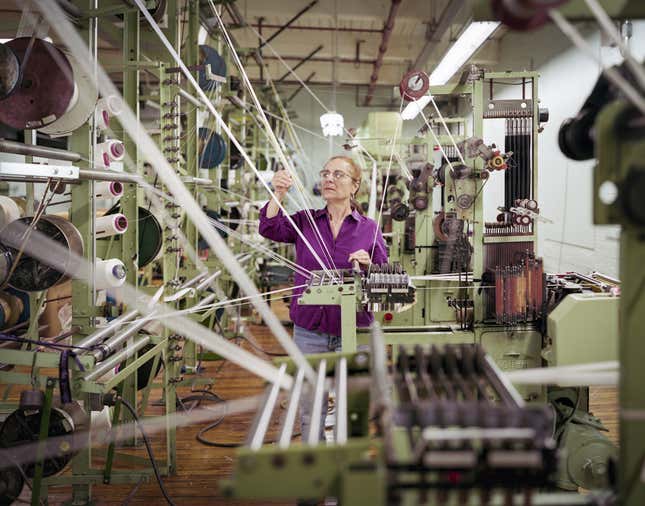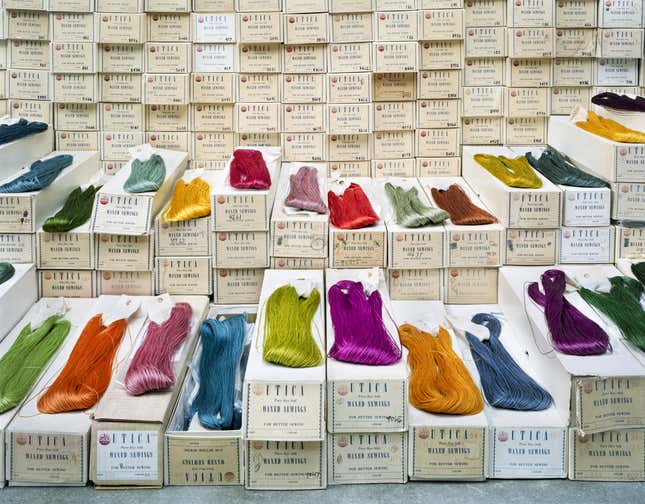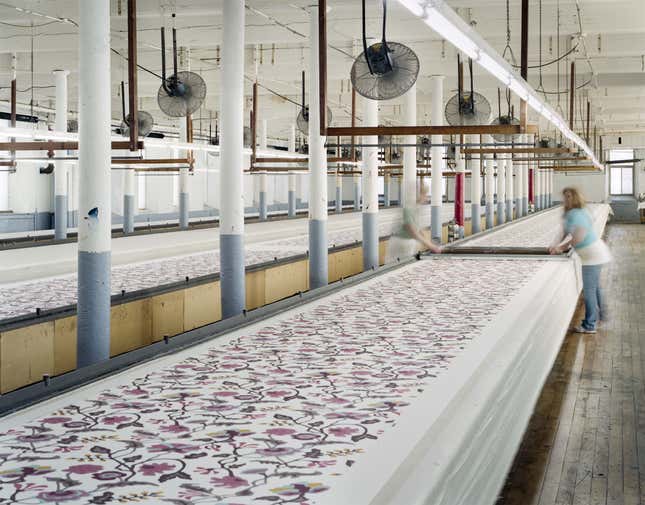 Shooting mostly on film with a large format camera, the 47-year old has traveled the country exploring oft-overlooked spaces in between his commercial work. Payne has photographed a pair of forgotten islands along New York City's East river, explored the bowels of subway stations and immortalized the eerie interiors of mental asylums (showing at the Benrubi Gallery in New York next month).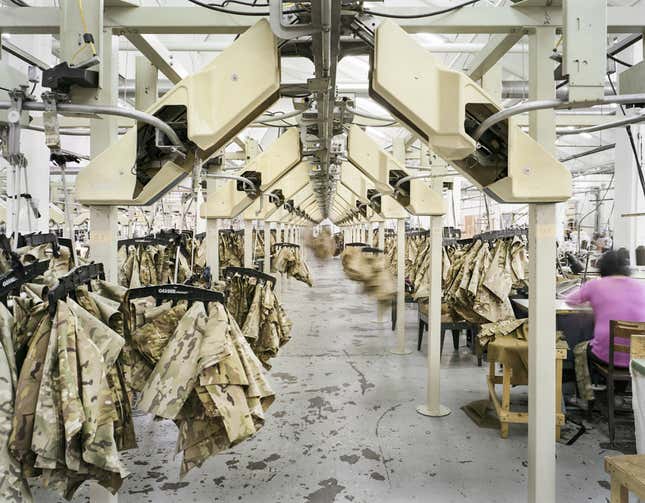 Following his series documenting the meticulous craftsmanship behind the making of Steinway pianos, Payne saw an opportunity to provide a rarely seen glimpse into America's manufacturing plants.
"Cities like New York used to be very industrial but we're not around factories anymore these days," Payne says. "We almost never see things being made anymore and we only see how they're consumed."
Payne tells Quartz that most of the mills he visited were very busy and have found their niche by manufacturing specific products or catering to clients who seek quicker turnaround and smaller quantities than what they could order from China. The US Defense Department is one of the mills' best customers, with sewing factories busy making military uniforms. New government investments in "smart textiles" were announced last year.
"You go into these mills and there's this sound and this energy," describes Payne. "It kinda takes your breath away."