Protesters in Europe's youngest nation, the Republic of Kosovo, set fire to their government's headquarters in the capital of Pristina, on Saturday (Jan. 9). According to Reuters, a section of the building "briefly caught fire after it came under a hail of petrol bombs. Firefighters quickly doused the flames and police used tear gas to drive back several thousand opposition demonstrators." A reported 14 people have sustained injuries as a result of the unrest, including 10 police officers and two journalists.
The demonstrations are largely inspired by a recent diplomatic accord reached between Pristina and neighboring Serbia—the country from which an Albanian-majority Kosovo seceded in 2008. The deal, brokered by the European Union, would give Kosovo's ethnic Serb minority greater autonomy and the possibility of direct funding from the Serbian government. Kosovar opposition leaders are demanding the current administration resign and call an early election. Their constituents, meanwhile, have taken to the streets.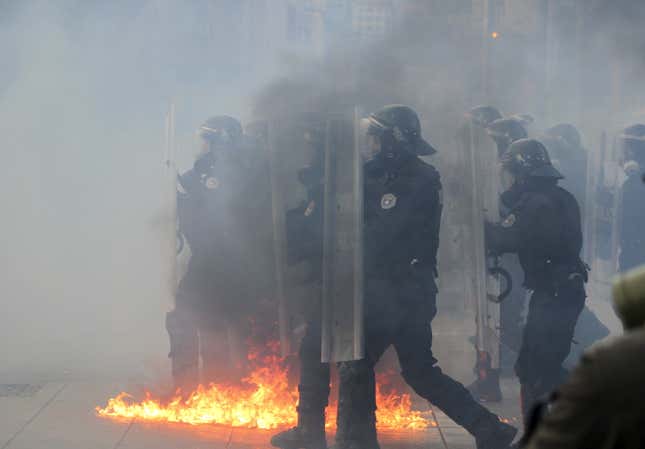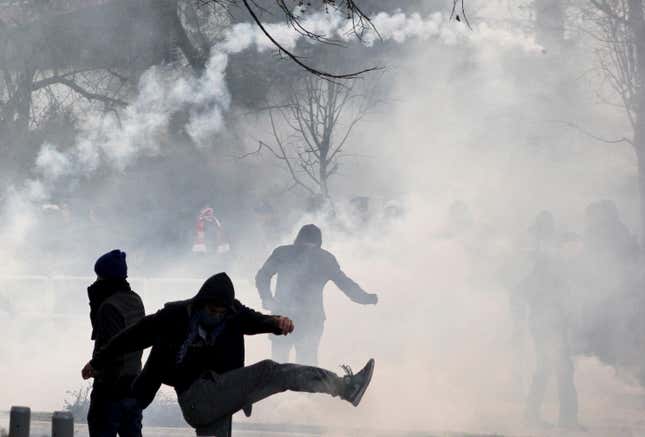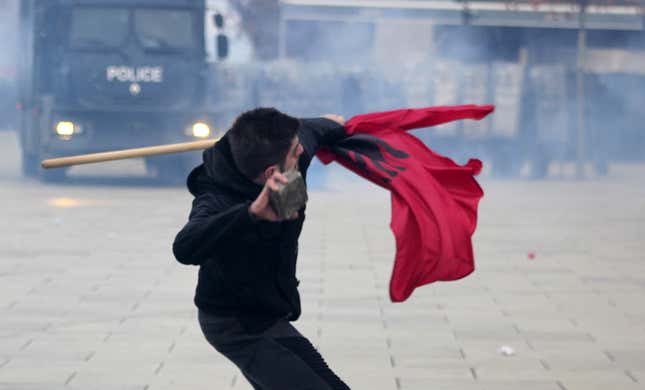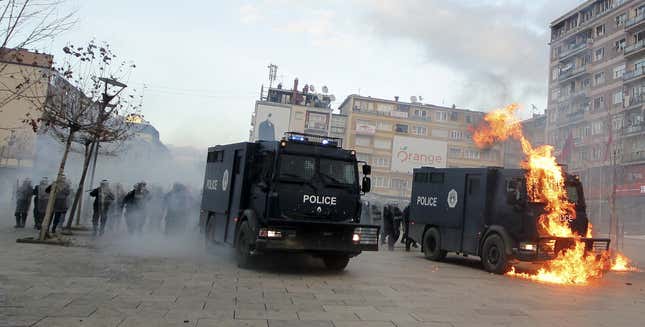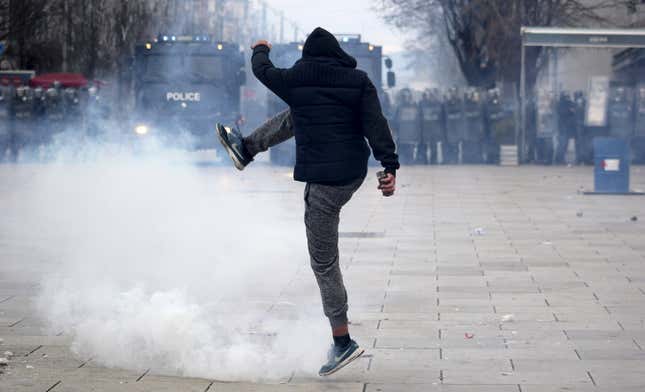 "Setting fire to the country's institutions is totally unacceptable,"  said Kosovar president Atifete Jahjaga in a statement. "I condemn the vandalism against the public property and the use of tools that put in danger the life of the citizens and security forces."
Serbia does not recognize Kosovar independence, but the EU has required both countries to normalize relations before they can progress toward membership. The controversial deal, which includes an independent telecommunications system for Kosovo, was signed in August 2015  and dubbed a "landmark achievement" by the EU's foreign affairs chief, Federica Mogherini.