One of the world's most popular gay dating apps is now controlled by a little-known company from a conservative country.
Grindr sold a 60% stake (paywall) to Beijing Kunlun Tech Company, a Chinese gaming firm, the New York Times reports. The sale values Grindr at $155 million.
Given Grindr's global presence (it has users in nearly 200 countries) and name recognition, its low-key buyer might seem puzzling. Kunlun is not household name in China, or even in its tech industry, but the company has made enough money in games to pivot towards global venture capital.
Founded in 2008 by Zhou Yahui, Kunlun first distributed online games in China. Like its competitors, including the giant Tencent, it specialized in free-to-play, browser-based MMORPG (massively multiplayer online role-playing games) titles popular among China's internet-cafe dwellers, with names like Eden Eternal and Glory Destiny Online.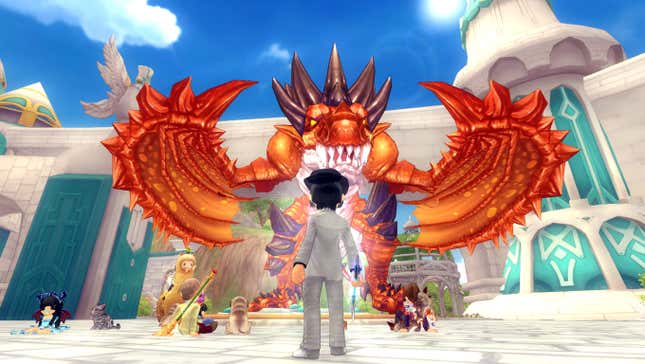 The company started exporting titles to games portals in Japan, Korea, and Southeast Asia in 2009, according to an interview Zhou gave Sina Tech (link in Chinese) and now partners with Rovio, makers of the Angry Birds series, and Supercell, best known for Clash of the Clans. During the third quarter of 2015, Kunlun made $64 million in operating revenue (.pdf, link in Chinese), according to an earnings release
Kunlun is perhaps better known in China for its wildly successful IPO on Shenzhen's ChiNext board. After listing in January 2015, the stock's price skyrocketed 75% in two days, increasing Zhou's net worth to $1.7 billion, making him a new member of the China rich list. He is now worth $2.8 billion.
China's gay dating and hookup scene, meanwhile, is still in its nascent stages, as is the gaymer community—but the country's massive population means there's huge potential. Blued, a social app for gay men, founded by a former police officer, has 3 million daily active users, a million more than Grindr.
Grindr founder Joel Simkhai called the deal a "a huge vote of confidence in our vision to connect gay men to even more of the world around them," in a blog post.
By investing in Grindr, Kunlun is following in the footsteps of many Chinese internet companies: Tencent owns stakes in Snapchat, for example, and Alibaba funded mobile messenger Tango. Zhou has a wife (link in Chinese), so those wondering whether he's the next gay Chinese tech mogul (after Blued founder Geng Le) will probably be disappointed.
Will Tao, an analyst who follows on China's internet, says that Grindr's business model could help Kunlun learn how to attract more users. Gay people spend more time engaged with apps than "other user groups," Tao said, and they have "closer relationships" to other people. "That information can be useful to game developers."