This post has been updated.
In five days, a 40-second clip of model Gigi Hadid mouthing the words to "Larger than Life" by the Backstreet Boys has been watched 1.9 million times online. The preview was for an episode of the televised US competition Lip Sync Battle, in which celebrities face off in pairs to win the title of best synchronized mouth skills. And, unexpectedly, it's a hit.
In just a few years, the lip-sync battle has become an entertainment juggernaut, racking up over 400 million views on YouTube and spawning a television show with multiple international spin-offs.
The concept is simple and in theory low-budget: Two people mouth the words to a well-known song, including choreography if appropriate. Competing parties perform two songs each, and the audience decides the winner through the super-scientific clap-o-meter.
Dwayne "The Rock" Johnson, a 260-pound former wrestler, has bounced around stage with twiggy Taylor Swift's annoyed "over it" look. Broad City's jocular Abbi Jacobson has embodied the soulful melodrama of Jennifer Hudson's rendition of "And I Am Telling You I'm Not Going," bringing out her inner '60s Motown singer.
These performances often create a surprisingly pleasing cognitive dissonance, which is an essential part of the appeal. Lip Sync Battle's stage is a place where music fandom can be unapologetically cheesy and identity can be unapologetically fluid—a rarity amid the United States' often entrenched perspectives on race, culture, gender and appropriation.
The list is endless: Bony British bespectacled actor Stephen Merchant was a very believable Will Smith as the Fresh Prince and pretty convincing as a hip-shaking "single lady" stand-in for Beyoncé. The actor and former NFL player Terry Crews reprised a scene from the movie White Chicks, coming to life—shirtless, and abs gleaming— as the sweet-voiced, quick-fingered pop musician and former ballerina Vanessa Carlton. Actor Joseph Gordon-Levitt appeared as Janet Jackson.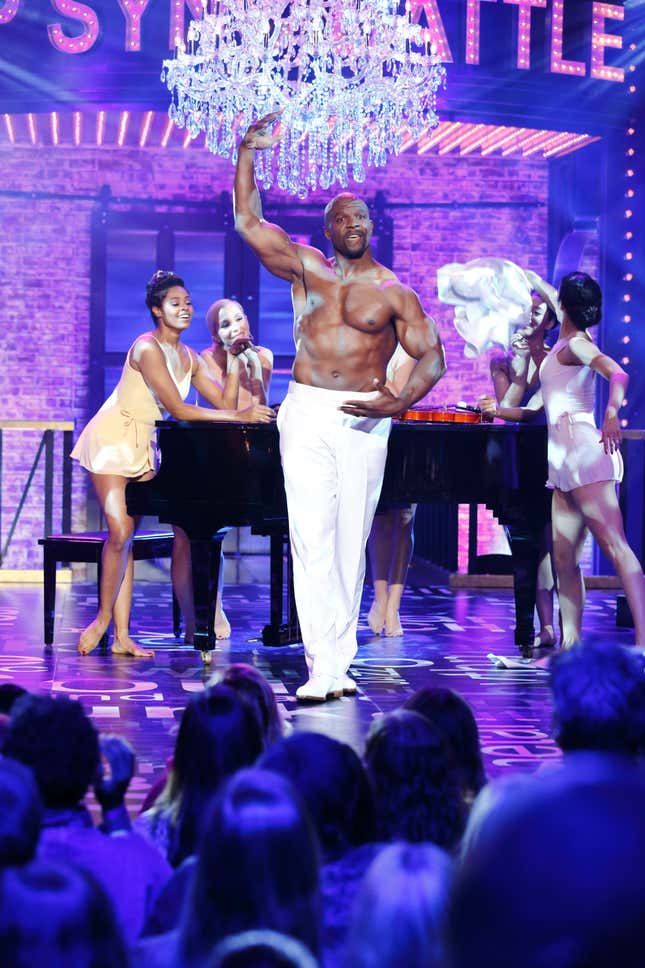 It started with a sketch on The Tonight Show Starring Jimmy Fallon, after Merchant and actors John Krasinski and Emily Blunt proposed the idea to the host. Clips released on YouTube were naturally shareable—one early battle from the late-night show, featuring actor Emma Stone spitfire mouthing Blues Traveler's "Hook" and aggressively fake-rapping as Ludacris in DJ Khaled's "All I Do Is Win," has been watched 67 million times on YouTube.
In Apr. 2015, the Fallon sketch became Lip Sync Battle, hosted by hip-hop icon LL Cool J along with model Chrissy Teigen on US cable television channel Spike. The show was an instant hit, becoming the network's most watched original series and getting renewed for a third season on Jan. 19 this year. One notable battle between actor Channing Tatum and his wife, actor and dancer Jenna Dewan Tatum—with a cameo by Beyoncé—gained 22.6 million views in its first three weeks online.
Besides the obvious appeal of musical nostalgia and star power, what seems to work about the show is its anything-goes attitude. Identity is fluid on lip-sync battle, which often pairs a celebrity with his or her incongruous spirit musician. In the fourth episode of the TV show, Krasinski, who is also a producer, set the tone by lip-syncing Tina Turner's rendition of "Proud Mary," ripping off his suit to reveal a slinky silver dress.
Since before Krasinski and co. popularized the format, a lesser known lip-sync show-down has been a staple on RuPaul's Drag Race, hosted by the literal queen of identity fluidity. The competition show on US TV channel Logo, about to enter its eighth season, features a lip-sync battle between the two worst performing drag queens at the end of each episode. As contestants sashay across the stage in glitter and sky-high hair to Madonna, Chaka Khan, and Selena Gomez, commentary is provided by their dressed-down competitors.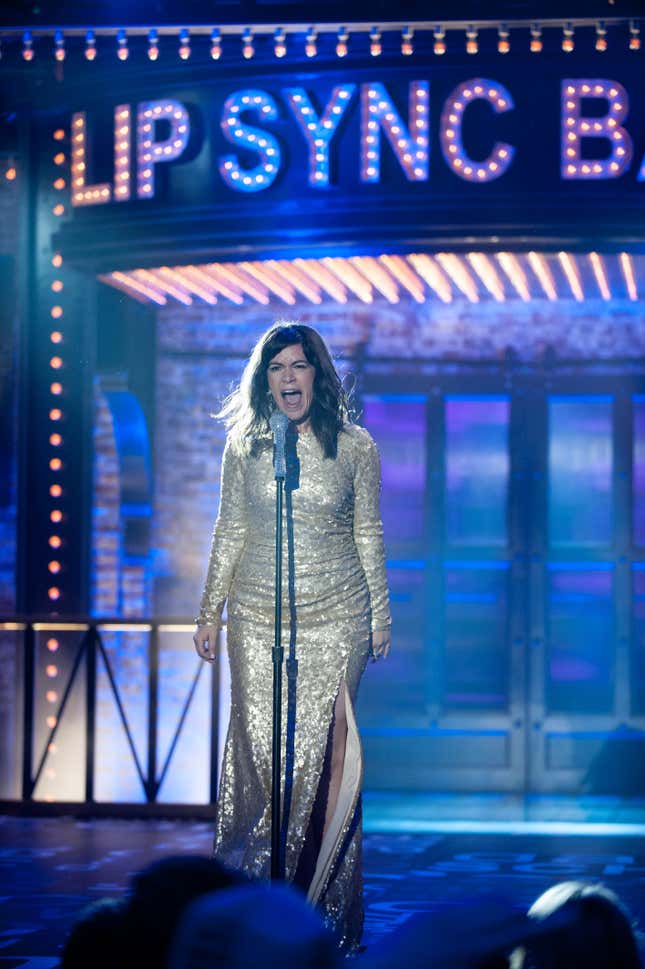 Considering the moment we're in, the ease with which white comedians play black soul singers, black women transform into white pop icons, with seemingly no repercussions, is no easy feat. There are weekly call-outs on high-profile celebrities for acts of cultural appropriation: Taylor Swift and Miley Cyrus for their public twerking, Iggy Azalea and Katy Perry for just about anything they do. Just last month Beyoncé and Coldplay got heat for their stereotypical depiction of India in their music video for "Hymn for the Weekend."
Appropriation is not a black and white issue, nor indeed one of black or white. When a majority culture borrows heavily from a minority culture, and especially when it promulgates stereotypes, exoticism, or Orientalism, it can undermine the hard-fought battles by minorities to reclaim their heritage.
But for people who can't stop clicking on lip-sync videos, Lip Sync Battle strikes an upbeat, nearly utopian chord of free lending and borrowing. The format's continued success is a sort of collective tuning out of industry in-fighting, and a turning up of an idyllic, all-inclusive version of pop music to full blast.