Do you have a webcam? Have you put a password on it? You probably should, if you don't fancy ending up on this creepy search engine.
Shodan claims to be the world's first search engine for internet-connected devices. It allows users to see which of their devices are connected to the Internet, see where it's located, and who is using it. Since its creation in 2009, the site quickly exposed the how vulnerable a number of so-called Internet of Things devices were to hacking.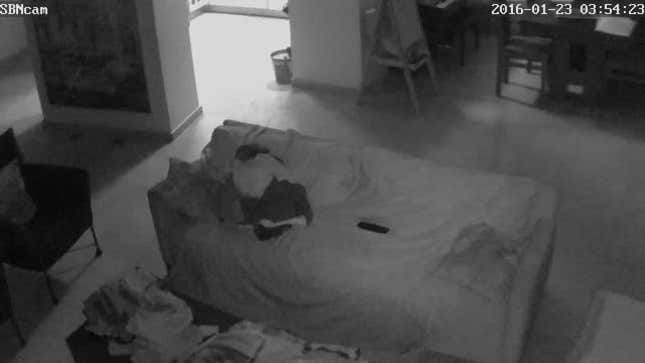 Shodan now has a dedicated section that allows users to browse through unsecured webcams to gain a shocking amount of access into people's private lives. It doesn't require much technical know-how; users just need to create an account to get limited access into people's webcams. (Those willing to pay can get unlimited access.)
A quick search revealed a range of screenshots, from a woman cleaning a living room to a group of people drinking in a bar in Hungary. The screenshots include information about the IP of the device—allowing you to locate the device—and the time the screenshot was taken.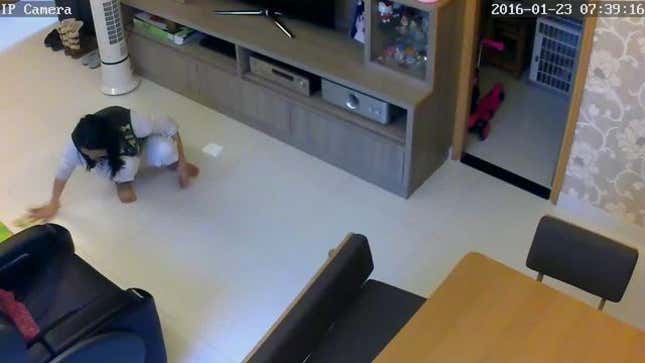 There's a relatively easy fix to a lot of the vulnerabilities in these webcams: Put a password on them. This isn't a particularly new issue, but will continue to worsen as the uptake of connected devices grows. "The consumers are saying 'We're not supposed to know anything about this stuff'," Dan Tentler, a security researcher, told Ars Technica UK. "The vendors don't want to lift a finger to help users because it costs them money."