These days, airplane food often consists of little more than pretzels and peanuts. Or maybe, if you're lucky, an option to buy a cold sandwich. But for people that can afford it, airline dining can be just as good, or even better, than what many of us eat on solid ground.
On Delta One, described by the airline as "one of the most exclusive cabins in the sky," travelers can enjoy "regionally tailored, chef-curated meals," served with wine pairings chosen by James Beard award-winning master sommelier Andrea Robinson before reclining on their 180-degree flat-bed seats, equipped with oversized comforters, and for flights longer than 12 hours, lumbar pillows. Meals are either designed by Delta's own in-house chefs or, like Delta's recent collaboration with Danny Meyer's Union Square Hospitality Group, are created by renowned outside chefs. The offerings from USHG's pizza spot, Marta are even made in the New York City's restaurant own kitchen.
But this isn't restaurant food—it can't be. The meals have to be designed to withstand air travel. While they are cooked in a kitchen, they are then chilled (not frozen!) and reheated on board.
"You have to think about the journey that meal is going to take," Beatriz Sims, general manager of international menu and product development for Delta, told Quartz.
Certain cooking techniques will work better than others. Braising, for example, retains moisture, as does cooking meat sous-vide. Chefs need to consider that foods can taste differently, too. "When you're flying, there is a dulling of the taste buds," says Sims. "It's not about adding more salt, it's about adding flavors."
Each year, Delta serves about 45 million meals. But only 6 million of them are luxurious enough to qualify for Delta One. The menus change often but here are a few items that have made the cut.
US: Steak and pasta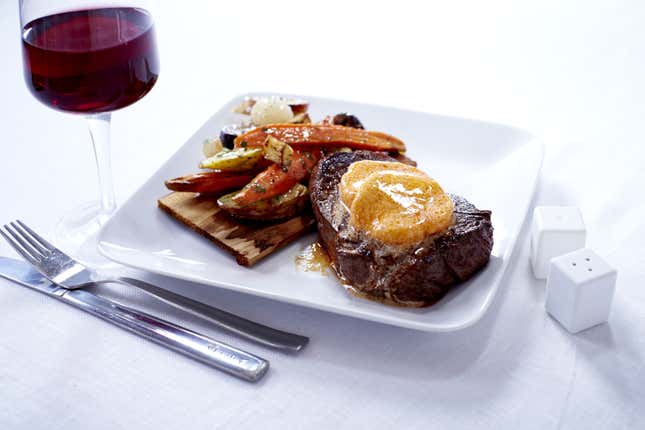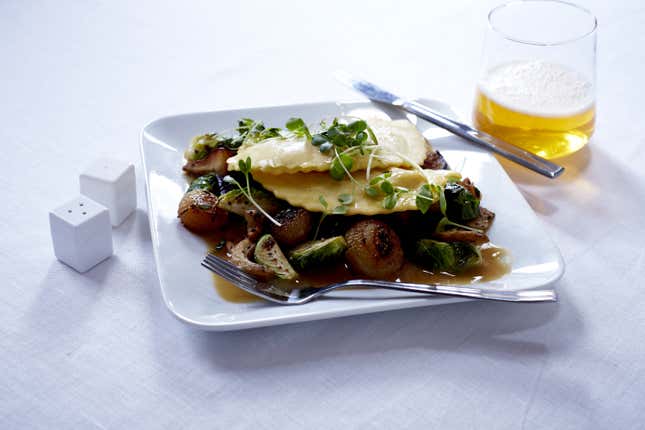 (Sadly, on Delta, there are no rare or medium rare steaks. Blame food safety rules.)
London: Meat and potatoes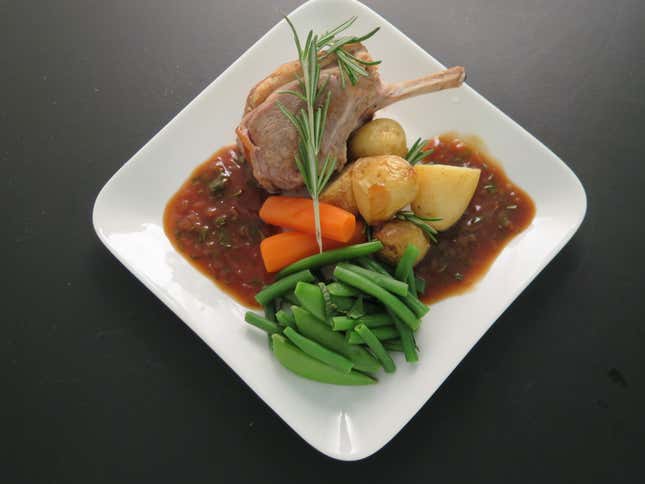 Madrid: Chicken and rice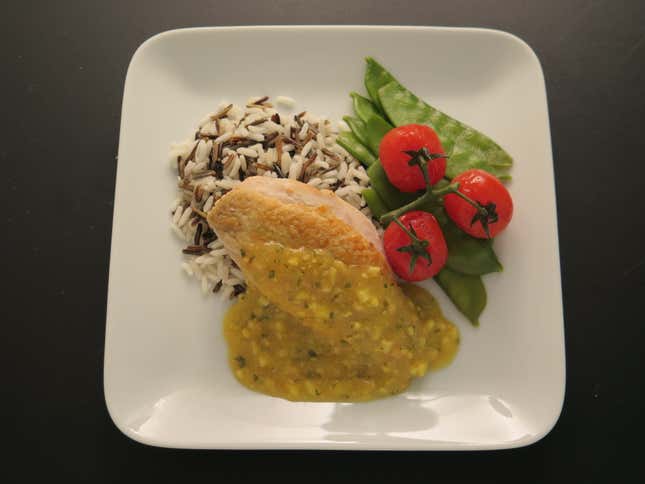 Latin America: Shrimp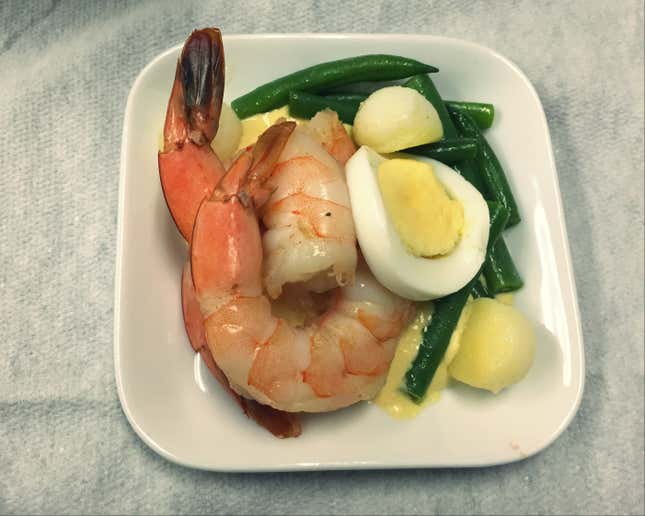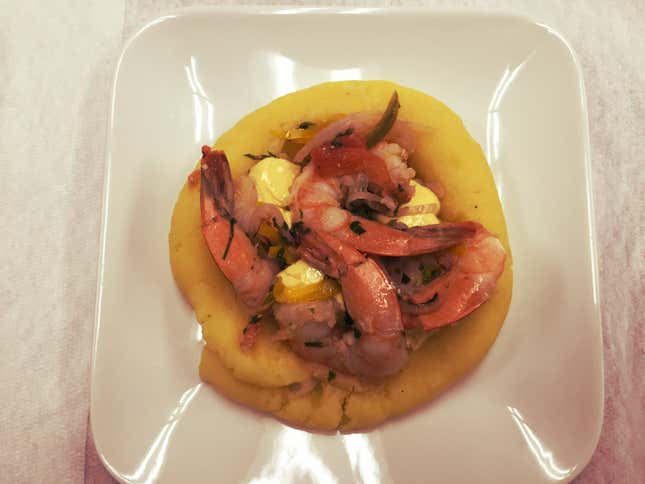 Japan: Fish, beef and seaweed