Mona Kowalska has a smart, measured approach to running her small business, which is reflected in its very name: A Détacher (translation: to detach). Kowalska's company happens to be a New York City-based fashion label—a sector that's not exactly known for its healthy balance—which makes her 17-year run of sustaining a boutique and wholesale business, sanity and integrity intact, all the more admirable. In a culture where the pressure to produce bigger! faster! more! is relentless, Kowalska purposefully keeps her business at a size that's manageable for her—and her management style is one many of us could learn from.
Self-management, as it turns out, was Kowalska's theme for A Détacher's Fall/Winter 2016 collection, which she debuted on Thursday (Feb. 11), the first day of New York Fashion Week.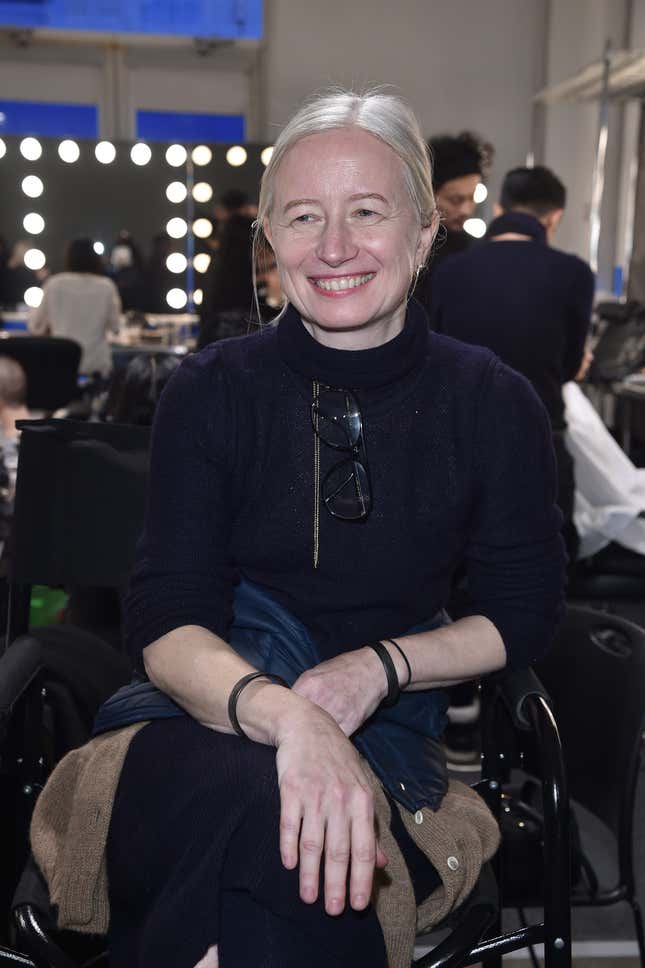 This comes at a turbulent time in fashion, as designers negotiate and when to show collections with global customers, fast fashion, and the internet collapsing the industry's once-tidy calendar into a confusing, rushed, and stressful mess. (Also: Kanye.)
Some labels, such as Burberry and Versus Versace, will show clothes that will be available in stores immediately after the show. Others, such as Tom Ford, are sitting the season out. Kowalska finds that showing her collection to press, buyers, and the public the old-fashioned way—which is to say, two seasons per year, about six months before the clothes are available—still works for her.
And her Fall 2016 collection, filled with her signature cozy knits, wood-heeled shoes, cocoon-y shapes, and flattering colors, didn't disappoint. Backstage before her show, Kowalska said the challenge was finding a way to embrace all these beloved elements and design a cohesive collection by inclusion, rather than omission.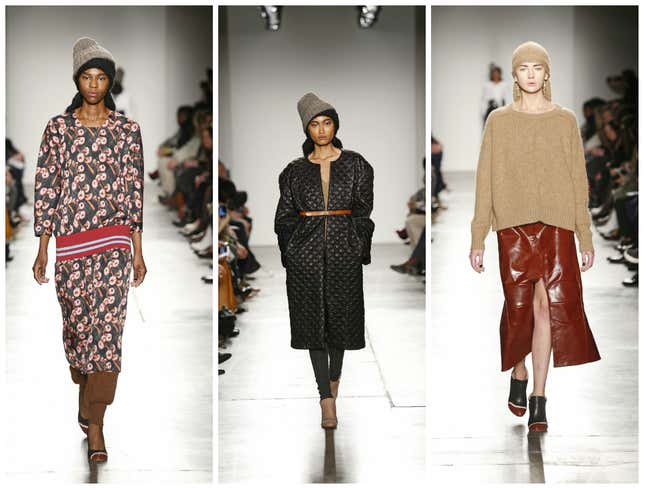 "I've always had a little chaps fascination, so there's a skirt that references chaps," said Kowalska. "There's big knit coats that are very Victorian in feeling, have that somberness, that Victorian thing. There's oversize. There's a little motorcycle reference. So I kind of really went for it."
As guests found their seats, the TedX Talk, "Multiply Your Time," by motivational speaker Rory Vaden, piped over the speakers—not your average fashion show soundtrack: "There is no such thing as time management. You can't manage time, time continues on whether we like it or not…Really, there is only self-management."
Kowalska's enviable style of working has strong echoes of Vaden, who emphasizes automating and delegating tasks where possible, and selectively performing those that will improve one's "tomorrow." At A Détacher, full-time employees work four days per week. The designer is careful to delegate organizational tasks, rather than the design work she loves.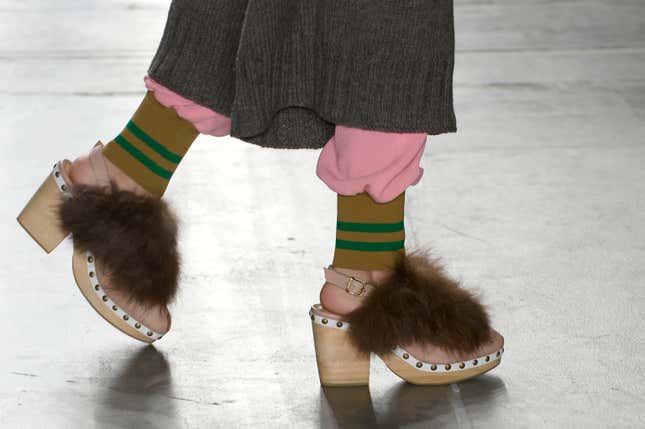 "Try to set up a company that privileges what you enjoy," Kowalska told Fashionista in 2015. "Delegate the things you're not good at."
Kowalska said she personally struggles daily to balance her impatience and her exacting tendencies. This season, that played out in the long time it took to nail the structure of a round-shouldered coat. It took a few iterations, but once they got that shoulder right, they could extrapolate it throughout the collection.
"Sometimes things just take the time that they take," said Kowalska.
Still, no one can use a deadline quite like a perfectionist—which may be the greatest purpose fashion shows still serve for designers.
"At some point it does have to end," said Kowalska. " You kind of just say, 'This is the best I could do now.'"
That round-shouldered coat opened the show.